June 4, 2020
Partitions: Useful and Beautiful!
Whether it's to delimit an interior space or fence off a yard, a partition can be adapted to your tastes and does not obstruct the light.
A partition is an open-air wall that serves as a divider. It can be made of wood, stone, concrete, metal, etc. Here are some ways to include them in your home decor.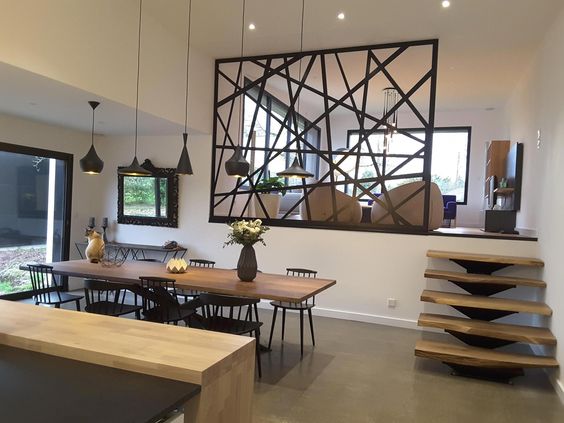 Source : https://www.pinterest.ca/pin/470978073533056222/
How to use a partition
A partition adds an aesthetic touch to your property since it can blend in with any type of decor. It enables you to structure living spaces without isolating them, such as an office area in a bedroom for example. They fulfill the same function as a screen, but allow more light to filter through. These open-air walls can be used in a living room, for example, to separate it from another room in an open-concept home while emphasizing certain decorative elements.
In addition to serving as an interior divider, a partition can be used as a staircase railing, a closet door or even as a decorative element in the framing of a window.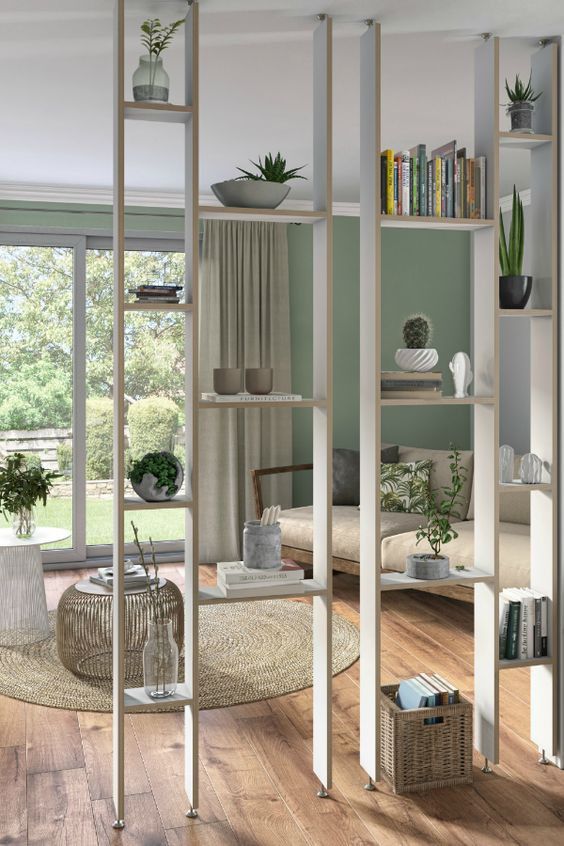 Source : https://www.pinterest.ca/pin/659495939170971789/
Finally, they can be used outdoors as a fence around a property or as part of a balcony railing.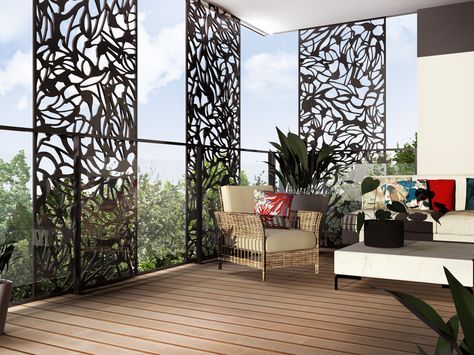 Which style to choose?
There are almost as many styles of partitions as there are trends in interior design. You are therefore sure to find a style that's right for you. Use bamboo for an exotic effect, ropes for a coastal style or even small tree trunks to create a rustic look.
Tinted glass gives a modern twist to a home, while a sliding partition for the closet provides a utilitarian look. A partition with shelving is timeless and allows you to add plants and books or can even be used as a support to hang a TV. Finally, pivoting wooden slats are handy for adjusting the level of brightness and privacy. The width of the slats, the wood used and the stain are all elements that allow you to customize your partition.
So whether you're using a partition as a workspace delimiter or as a balcony railing, you won't be disappointed by its great versatility and charm.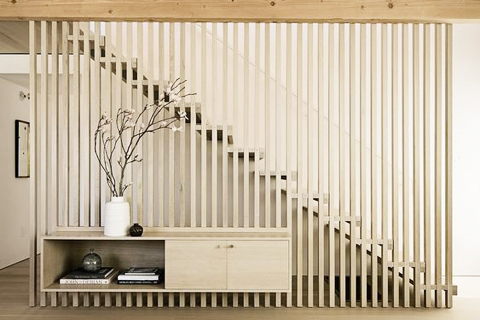 See also:
Creating Privacy in an Open Living Space
Coastal Style: A Wave of Elegance and Freshness