June 29, 2017
Pool Lighting: Go For the "Wow"!
There are several solutions for creating a fun summer atmosphere and making your pool area safe. Start by installing lights inside or outside the pool, either with spotlights or floating lamps. Here are seven solutions for choosing your pool lighting.
Underwater lighting
The number of spotlights you need to install depends mainly on the size of the pool. Choose halogen or LED spotlights. They are installed in a way that allows a defective light to be easily replaced, at approximately 50 cm below the surface of the water.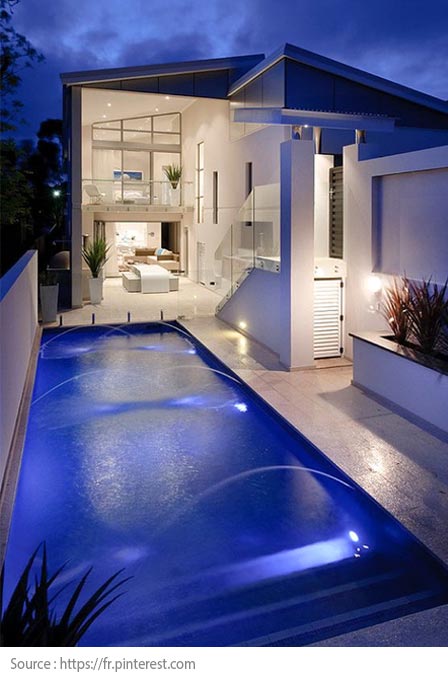 Lighting with halogen spotlights
Powerful and aesthetic, halogen spotlights are very easy to install. They provide directional lighting and use a white light that brings out the pool's liner. They have a lifespan of approximately 30,000 hours and are quite affordable.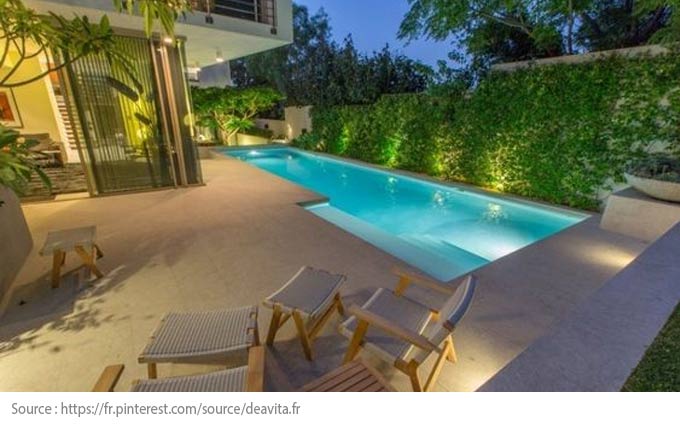 Lighting with LED spotlights
LED spotlights are an environmentally friendly solution as they use considerably less energy than a halogen light and have a lifespan of approximately 50,000 to 100,000 hours. They also come in a dozen or so different colours that can be adjusted with a remote control, which gives your pool a festive atmosphere. The only inconvenience is their high price tag.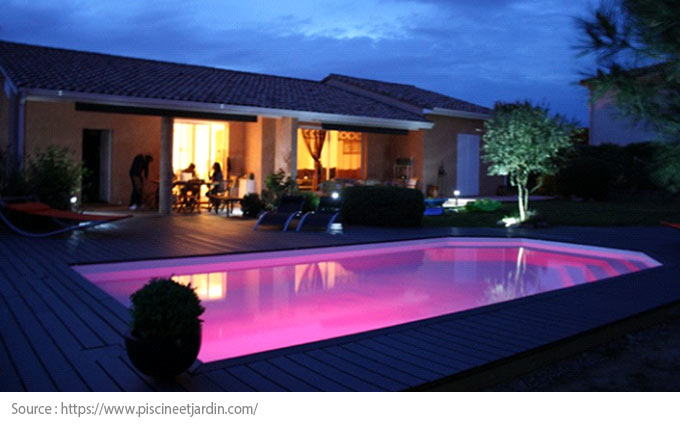 Staircase lighting
This type of lighting is practical and aesthetic as it marks the way and allows you to enter and exit the water safely at night. Its price depends on the size of the pool, the type of lightbulbs and the number of lightbulbs needed to light the stairs.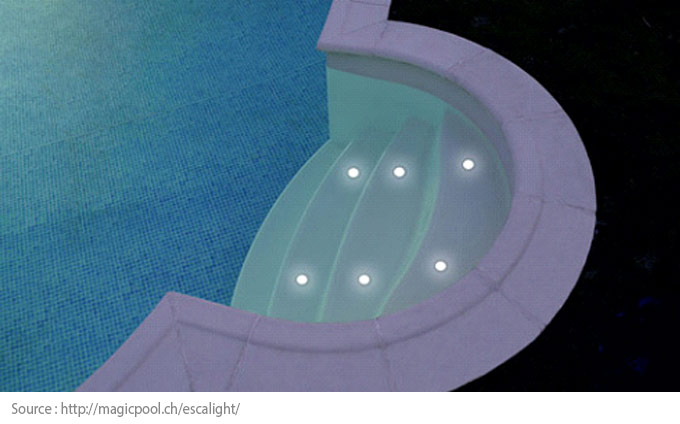 Floating lamps
Floating lights are practical and decorative. They come in different shapes, such as pebbles, water lilies, balls, etc., and in different colours, which can help set the tone for your pool area. They are a fun and original way to light up a pool, and are a decorative item in their own right. They are also quite affordable.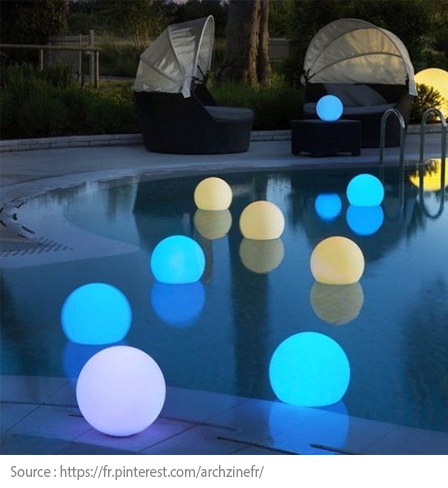 Spotlights integrated in the pool's border
You can install a series of spotlights that are built into the pool's border. This is an elegant way to illuminate the pool. They are generally made of stainless steel, and their price varies depending on the number and quality of the lights.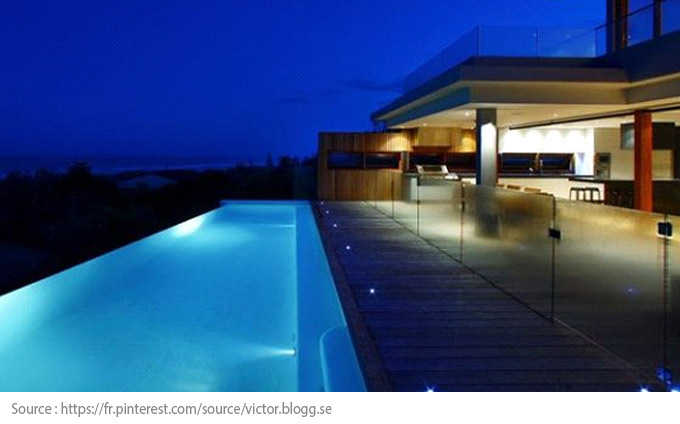 Lighting outside of the pool
Why not complement your pool lighting with decorative outdoor lighting? There are several options available, such as spotlights, lamps or street-lamp style lighting. You can also opt for LED lamps that allow you to play with the colour of the lighting. Your outdoor lights can complement your underwater lighting, or can stand on their own.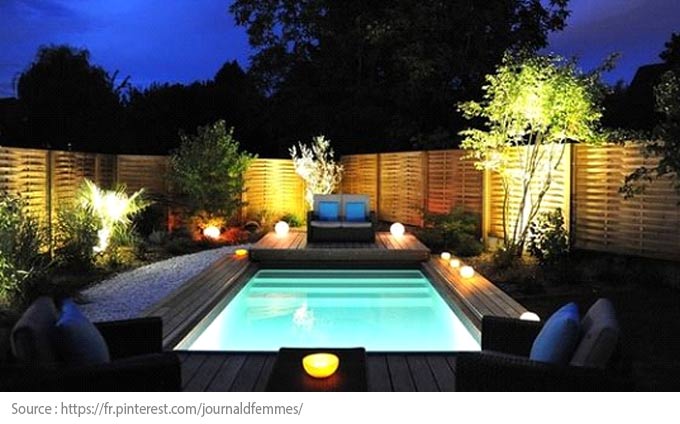 When it comes to pool lighting, professionals are becoming increasingly ingenious in offering beautiful and practical solutions... it's up to you to choose and set the mood!
Read also:
Keep a Cool Head When Buying a Pool
Outdoor Furniture: Choosing the Best Material