July 26, 2022
Porcelain tiles vs ceramic: what are the differences?
Some people use the terms 'porcelain' and 'ceramic' for tiles interchangeably, but the truth is that while they
are often used for the same applications, installed the same way, and have largely the same pros and cons,
there are important differences that set these two clay-based tiles apart.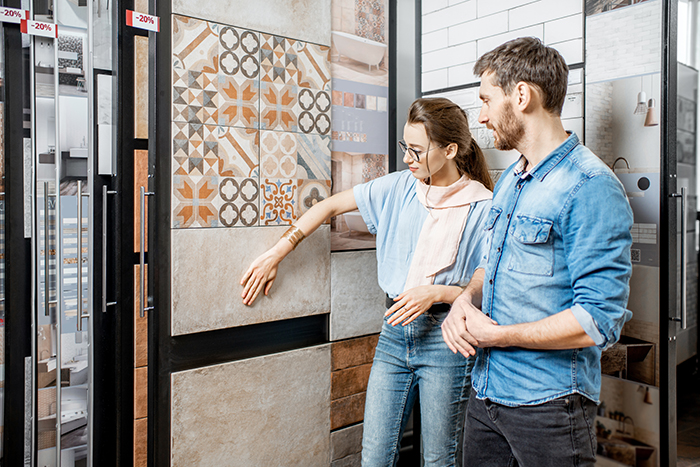 Comparing the two can really help when deciding which one is best to use for your project. Read on for a quick recap on the differences between porcelain tiles versus ceramic tiles.
Density
Both porcelain and ceramic tiles are made from natural earthen clays and hardened by heat.
Porcelain is made from finer clay, often mixed with quartz or feldspar, and fired at a very high temperature. Glazed porcelain tile is well known for being impervious to moisture.
Ceramic tile is made with coarser clay and fired at a lower heat, making it somewhat less dense. It comes glazed or unglazed, depending on the finish desired. Unglazed ceramic tile is porous and not recommended for areas with excess moisture, such as bathrooms, and may also need to have sealers applied to the entire tile (much like cement tiles) and not just the grout lines.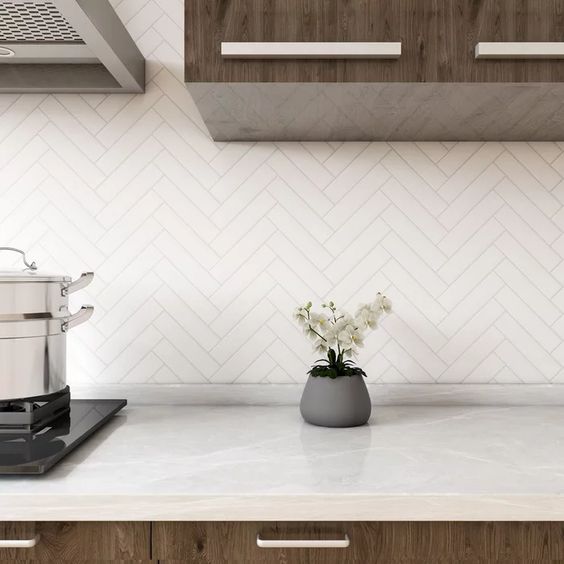 Uses
Both ceramic and porcelain tiles can be used for countertops, kitchen floors, bathroom walls, bathroom floors or high and low traffic hallways. The decision of which one to use will depend on the budget and exact needs of the area.
For example, outdoor porcelain tile can be used on decks or around pools because of its remarkable density and ability to repel moisture.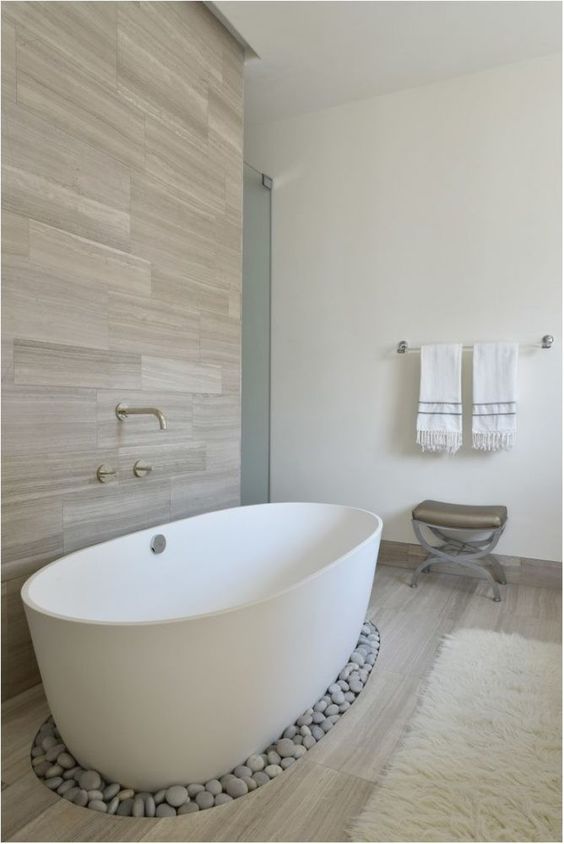 Ceramic tiles, which are less expensive but also a slightly less durable product, might save thousands if used as flooring in a large recreation room that will only be used occasionally.
There are glazed porcelain tiles available that are remarkably good at mimicking natural stone such as marble or wood grains. Wood look porcelain tile is an excellent choice when you want the look of wood without its susceptibility to water damage.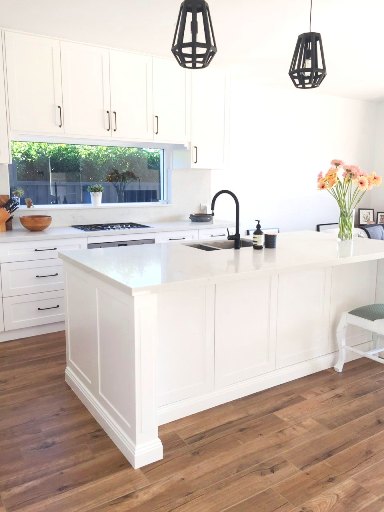 Price
Porcelain tiles range from about $3 per square foot to $35 per square foot.
Ceramic tiles are significantly less expensive, running anywhere between $.50 per square foot to $35 per square foot, but may be limited in the variety of colours or styles.
Care and maintenance
If you're wondering how to clean porcelain tile, it is essentially the same as cleaning ceramic tile. For both materials, experts recommend damp-mopping with a mild water-soap solution as needed.
Every few years, the cementitious grout filling in the joints between the tiles should be sealed to guard against stains and mildew.
Ceramic tiles are more susceptible to cracking or breaking and are also a different colour underneath the glaze, which can unfortunately make chips or cracks stand out even more.
Use porcelain for areas where there is a higher risk of cracking as porcelain tiles are the same colour all the way through, disguising cracks if they do occur. For example, a crack on a white porcelain floor tile could be totally indetectable.
---
Are you passionate about real estate? Subscribe to the Centris.ca newsletter now.
See also:
Choosing your kitchen backsplash
11 amazing white kitchen ideas
Bathroom decoration: Revamp ideas at low cost