March 24, 2020
Preventing Water Damage
In Canada, water damage accounts for almost half of all insurance claims. The value of your home can be greatly affected if nothing is done to correct this problem. That's why preventing this issue is easier than remedying it!
Any leaks, increased humidity or mould in your home requires immediate attention. Here are some tips for avoiding the worst: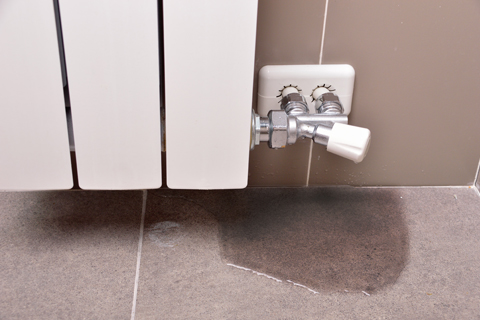 Be gentle with your plumbing
If you have a clogged pipe, it's best to use a mechanical drain cleaner or environmentally friendly product, as opposed to a highly chemical product that will damage your pipes prematurely. The risk of a clogged pipe is greatly reduced if you avoid putting cooking grease into the kitchen sink or toilet.
Check the backflow valve
This device, which prevents main sewer backups, is a must if you live in a high-risk area. If your home is already equipped with such a device, be sure to have it checked by a plumber to ensure it's working properly.
Inspect your plumbing
Are your pipes leaking? Have signs of moisture appeared in certain areas of your home? Is there any mould visible? If you've answered yes to any of these questions, it's important that you take action quickly. Note that galvanized steel pipes have a lifespan of 40 to 50 years. In addition, in the event of a winter power outage or a prolonged absence from home, there is a risk that your pipes could freeze and burst. There must be sufficient and constant heating in the home to prevent this from happening. If no one can check on your home while you're away, you should empty your pipes before your departure.
Clean the gutters
A gutter that is clogged with leaves or bird's nests cannot be effective. As a result, rainwater will flow down to the foundation of your home and basement, unless it seeps directly through the roof. Regular gutter cleaning is a great habit to prevent water damage.
When the time comes to sell your home, if you've taken good care of it over the years, it will be much more attractive to buyers who are hesitating between two properties. Preventing water damage helps preserve your quality of life inside the home and is a positive factor affecting market value.
See also:
Setting up Your Balcony or Terrace
Tips for Choosing a Solarium
Outdoor Furniture: Choosing the Best Material