July 18, 2018
Setting Up a Pantry
Today's pantries serve as small, personalized grocery stores in our homes. At a time when we're more conscientious about what we eat, a pantry can be a valuable asset. It's handy, it simplifies grocery shopping and meal preparation, and it helps you get organized so that you can eat healthy all year round.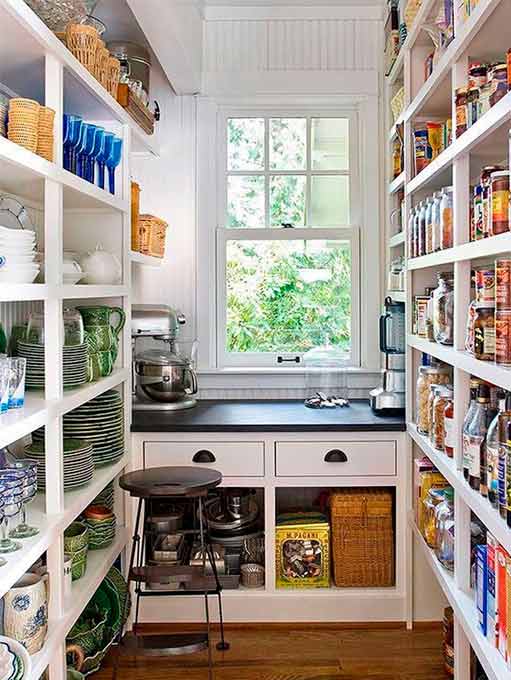 Source: https://www.pinterest.fr/pin/12877548913507252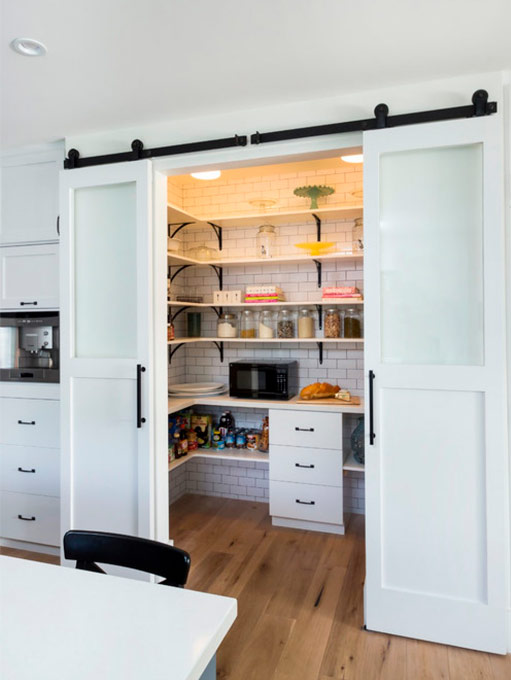 Source: https://www.pinterest.ca/pin/385902261805289464
What kind of pantry should I have?
The size of your pantry will depend on your needs and the amount of space you have. Ideally, a pantry should be a small room unto itself. If possible, choose a dry place to store your food that is away from moisture and light. There are a variety of cute and hermetic containers on the market that can be used to store products such as legumes, jams, pasta, rice, soups, etc. You can also use containers to store fresh fruit and vegetables.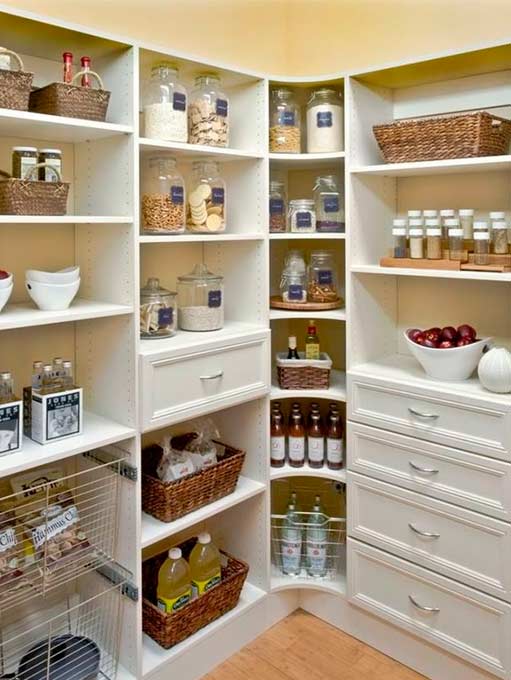 Source: https://www.pinterest.ca/archzinefr/
A pantry helps food retain its flavour
In North America, we have a tendency to automatically store things in the refrigerator; this is a mistake! The cold air distorts taste and lessens flavour over time. As much as possible, try to keep food out of the fridge. Also, there are foods that can be stored together, such as apples and potatoes, that will help prevent sprouting.
An effective storage system
By keeping your pantry tidy and organized, it is easier to find the products you need. You can also reduce the amount of food you throw away by labeling boxes, jars and containers with the name of the item and its best before date. A pantry should make your life easier when it comes to storing and cooking food, and making a grocery list. Finally, it can even be a decorative element that enhances your kitchen or dining room.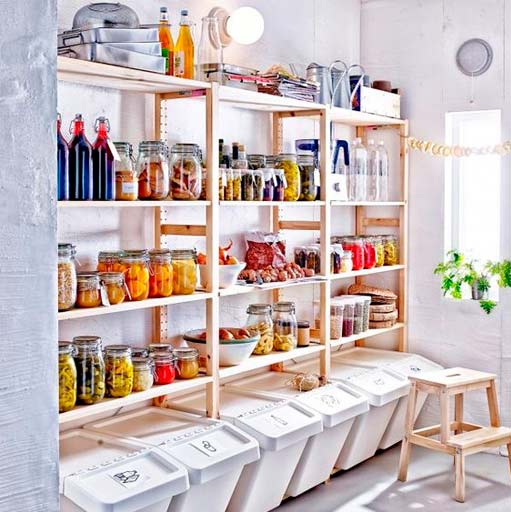 Source: https://www.pinterest.ca/pin/180144053826094768
See also:
Air Quality: Do You Know How to Improve It?
6 Tips for Organizing Your Entryway