October 13, 2021
Shedding some light on accent lamps
Light plays a major role in our well-being, whether in the kitchen or study area. Poor lighting can leave you feeling glum and increase eye fatigue. An accent lamp is good way to enhance your lighting and add some ambience.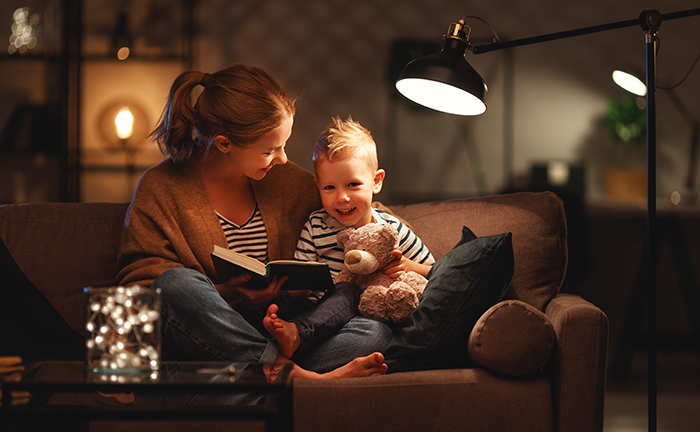 Why an accent lamp?
It's generally a good idea to have three light sources in each room. An accent lamp plays a specific role in lighting the room: by helping you see, it reduces visual fatigue and lets you take care of your odds and ends without disturbing the rest of the family.
Accent lighting can be used to highlight a decor feature or to make a room brighter. More importantly, an accent lamp helps improve visual acuity in specific places such as a work surface, reading chair or puzzle table.
Key takeaways
Here are some key points to help you make the right lighting choice:
Light can be warm, neutral or cool.

It's important to match the types of lights in a room: if a room's primary lighting is warm, the accent lighting should also be warm. Mixing lighting types will result in poor lighting and a less than desirable ambience.
Do: choose your bulbs based on the type of light you would like.

Accent lamps should match the room and its decor.

If you have a sleek living room, you'll probably put a lot of emphasis on aesthetics, choosing a stylish pendant or standing accent lamp. A bedside lamp, on the other hand, should be chosen based on its design (of course), but mostly on its ability to provide light without disturbing your better half.




Do

:

think carefully about what you want in terms of lighting and decor before making any final decisions.

Accent lighting needs to be directed to do its job properly.

Lamp location and light direction are important: avoid excessively bright light and shadows. Whether it's a desk lamp or standing lamp, you need to be able to easily adjust the light on your workspace or reading corner.




Do

: choose adjustable lamps if possible.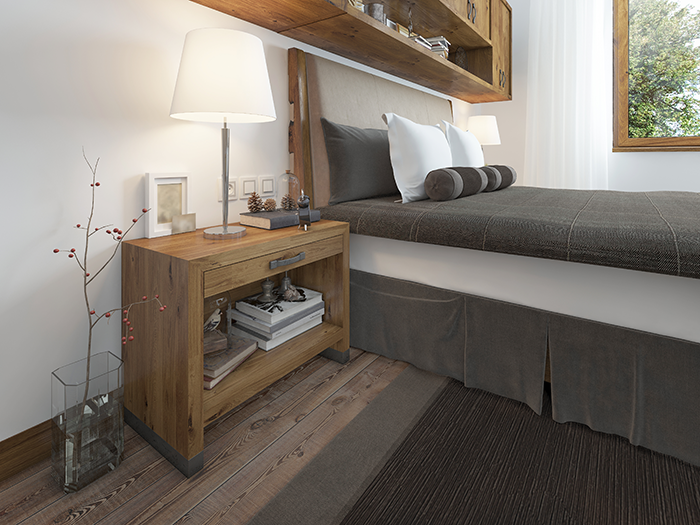 Spotlight on bulbs
After over a century without innovation, the light bulb is undergoing a renaissance with the arrival of compact fluorescent and LED bulbs. The type of bulb you use is a key consideration. The main types of light bulbs are:
Incandescent

: conventional bulbs, also known as filament bulbs. They offer white, neutral or warm light, depending on the model.

LED

: these bulbs are wonderfully versatile and durable. They are perfect for bedside lamps.

Compact fluorescent lights

: economical bulbs ideal for ceiling lights, but less suited to accent lamps. Note: they contain mercury.

Halogen

: while more efficient than incandescent bulbs, they do, however, emit heat. They provide effective lighting for office work.
Other details to consider:
The shape and material of the lampshade will affect the brightness and ambience.

While the position of the switch is often overlooked in favour of design, it is an important consideration: having to stretch to reach the switch on the cable beneath your desk or bedside table is a huge hassle.

Some lamps have touch switches, which are very practical, especially for bedside lamps as they are easy to turn off when you're half asleep!
You now should have all the information you need to make an informed choice!
---
Are you passionate about real estate? Subscribe to the Centris.ca newsletter now.
See also:
Minimalism: what do you really need?
How do you make furniture with wooden pallets?
Inspirational Ideas for a Home Office