March 15, 2018
Six Essentials for a Comfortable Living Room
To create a modern, comfortable living room, you need to follow some basic rules but it's also important that you have the following essential elements.
1. The sofa
Your sofa serves as the centrepiece of your living room. Based on the size of the room, choose a two- or three-seat sofa, or a corner sofa. Be sure to leave enough space between the different pieces of furniture so that you can move freely around the room.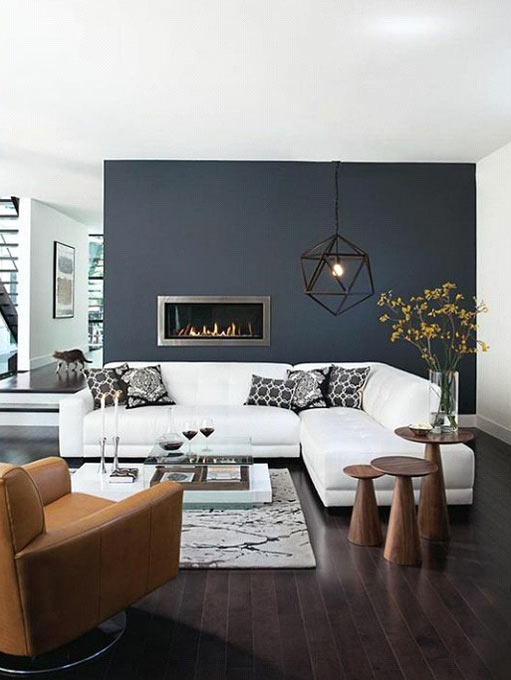 Source: https://fr.pinterest.com/archzinefr/
2. The coffee table
Whether its look is modern, designer or rustic, a coffee table is an essential component of the living room. Multifunctional, it can hold books, plants or other objects, and can also be used for drinks and appetizers when hosting family or friends. Be sure that your coffee table is not higher than your sofa.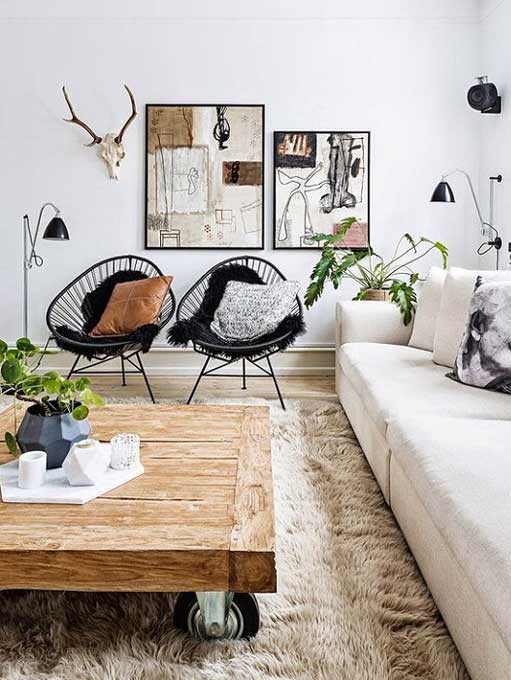 Source: https://fr.pinterest.com/source/safiavendome.com/
3. The carpet
Ideally placed under the table, a carpet really adds personality and comfort to a room. Choose the material according to the traffic level in the room and don't choose anything too fragile if you have young children.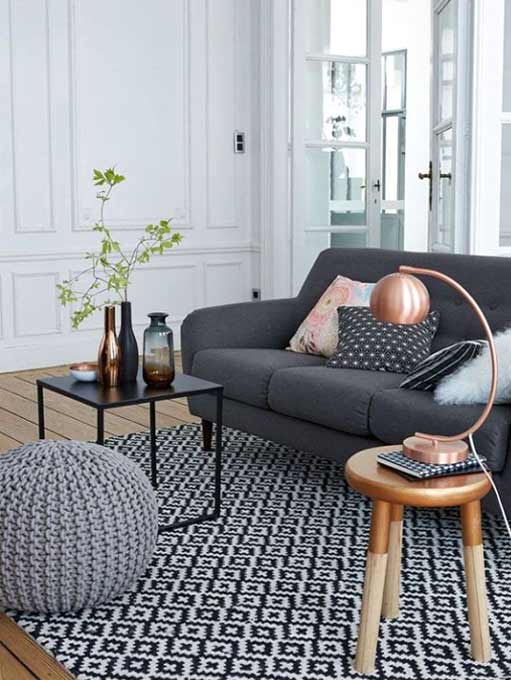 Source: https://fr.pinterest.com/bloglovin/
4. The TV area
If you choose to have a TV in your living room, know that there are many solutions available for integrating it seamlessly into the decor. The TV can hang from the wall, sit on a stand or other piece of furniture, or even be encased in the wall. To avoid glare, avoid placing your TV in front of a window.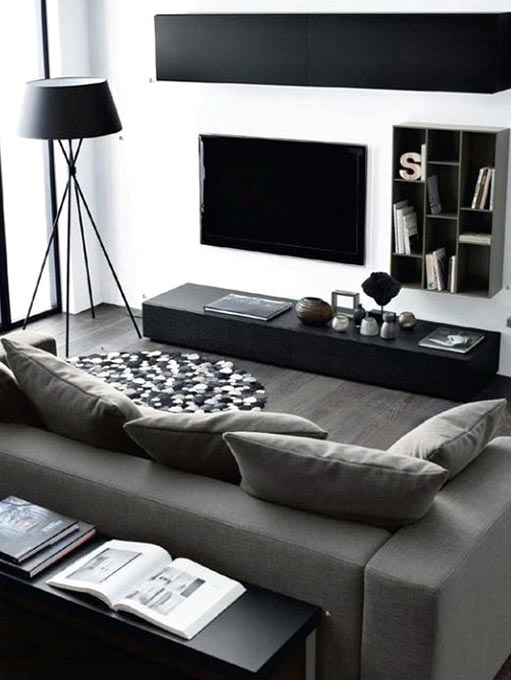 Source: https://fr.pinterest.com/source/amzn.to/
5. Lighting
To create a warm and welcoming atmosphere, it's important that you have different sources of light. Use a separate lighting source for each activity zones: reading, sitting with guests, watching TV, etc. Choose one or two floor lamps depending on the size of your living room.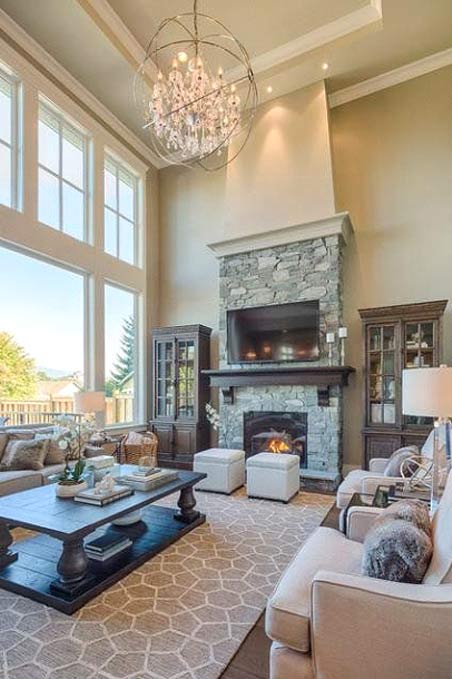 Source: https://fr.pinterest.com/source/twitter.com/
6. Cushions
If you're into cocooning and enjoy feeling warm and comfortable, nothing does the trick like cushions. Use a combination of materials and colours to really make the room look sharp. If you choose removable cushion covers, it's easy to change the look of your cushions depending on the season and your mood.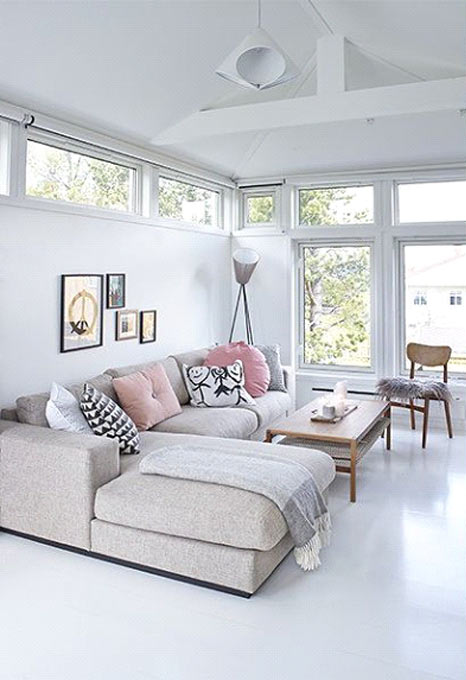 Source: https://fr.pinterest.com/source/planete-deco.fr/
Enjoy relaxing times with family and friends in your living room by following these practical tips.
See also:
10 Examples of Innovative Living Rooms!