August 17, 2017
Smart Tips for a Great Garage!
In addition to serving as a storage space for your car, a garage is often used as a space to toss your tools, sporting goods, home renovation and gardening supplies, etc. For lack of space or time, we often tend to accumulate junk in our garage rather than put things away where they belong...
However, there are simple tricks you can use to create a functional garage where your car, gardening equipment, tools, firewood and even a workshop can easily co-exist. Let's take a look!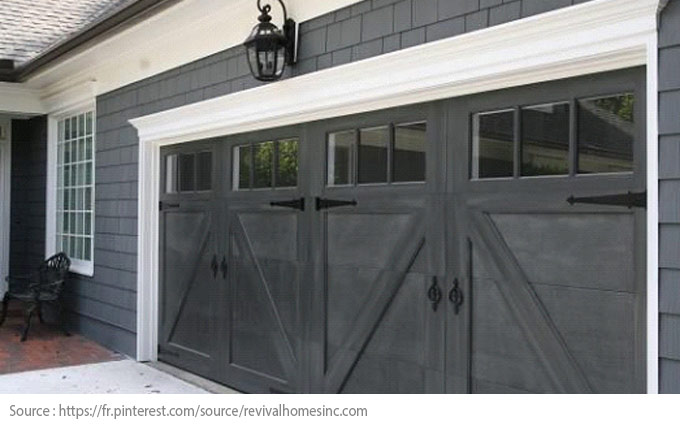 Get organized
Before getting started, ask yourself what you want to do with your garage. Then take measurements and plan it out on paper. Visualize where you will park your car and store your tools or sports equipment. Use the ceiling to store items that are rarely used. Plan to install shelves along the walls and a space-saving bike storage solution.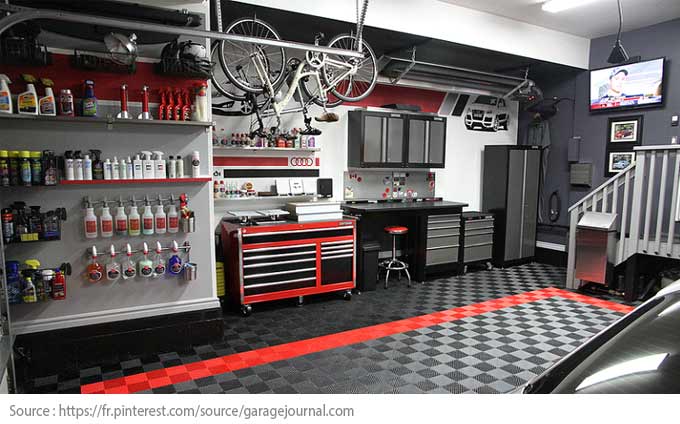 Store and declutter
Pick a nice day to do a major garage clean-up. Get rid of big, bulky items you no longer need. Start sorting each item by type and determine what you need to keep. This will help you find the ideal location for your things. It will also enable you to estimate where to park your car, the amount of space your bikes take up, as well as the best place to store your tools or firewood. The idea is to declutter the floor space as much as possible and instead use creative wall and ceiling storage options.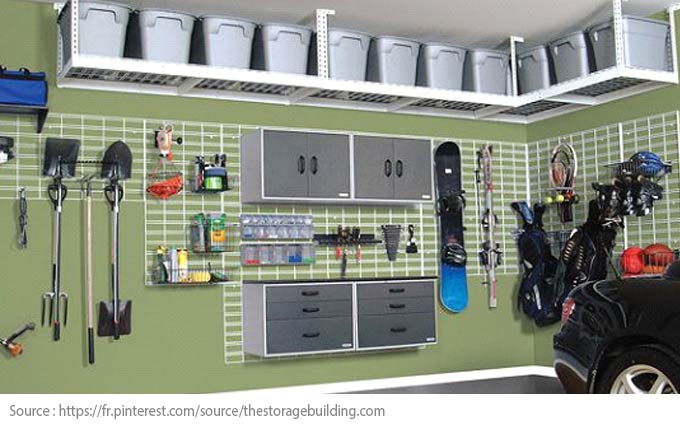 Refresh and highlight
Refresh your garage by giving it a good cleaning and a new coat of paint. Repair any problems with the floor and paint it with a special stain or choose to put down tile. Your garage will become a welcoming space where you actually want to spend time tinkering around!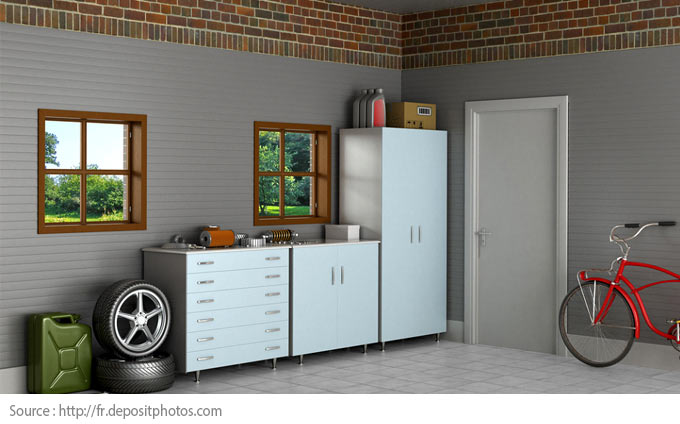 Use the space wisely
The goal is to use the space well and create distinct zones so that everything has a place. An area for sports equipment, another for tools or your car. To optimize your garage, the solution is to use the walls, the floor and even the ceiling. Garages often have a lot of height, so do not hesitate to make use of this space. Adapt your wall storage and workshop areas so that each area is well defined and meets your needs.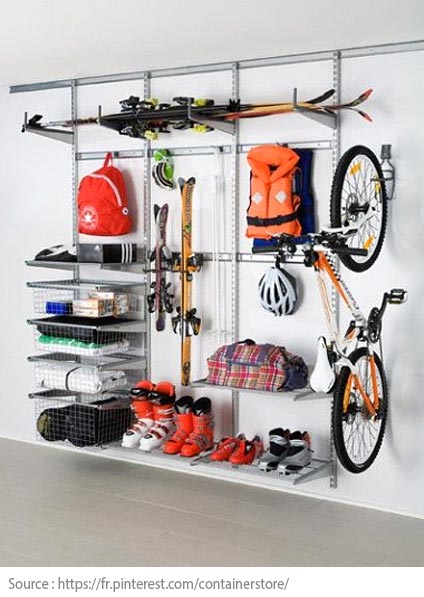 Layout
Plan to leave 27 to 32 inches of space around your car. Using the ceiling space to store suitcases or tires is therefore a good solution. Use cabinets that close and choose sizes that will fit the items you need to store. Also, create wall storage using hooks or a rack system. You can also reuse old kitchen furniture and install shelves or metal bars for hanging items. There is no shortage of ideas!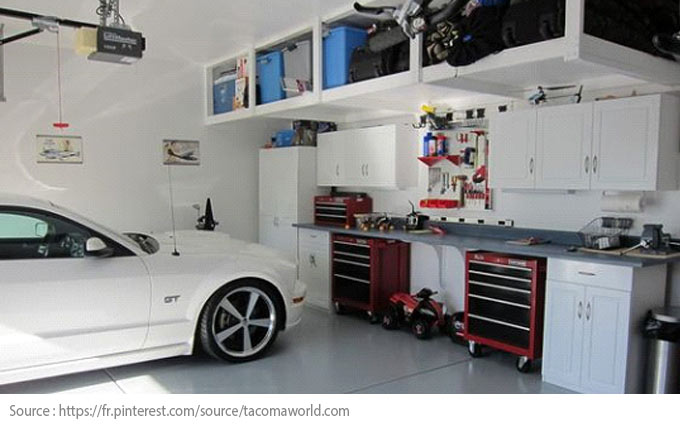 With a bit of investment and lots of great tricks, you can have a functional, clean garage that you enjoy using!
See also: