July 2, 2018
Solutions for a Small Bathroom
A small bathroom can easily feel tiny and stifling. To avoid this problem, check out these simple solutions that don't require any renovations.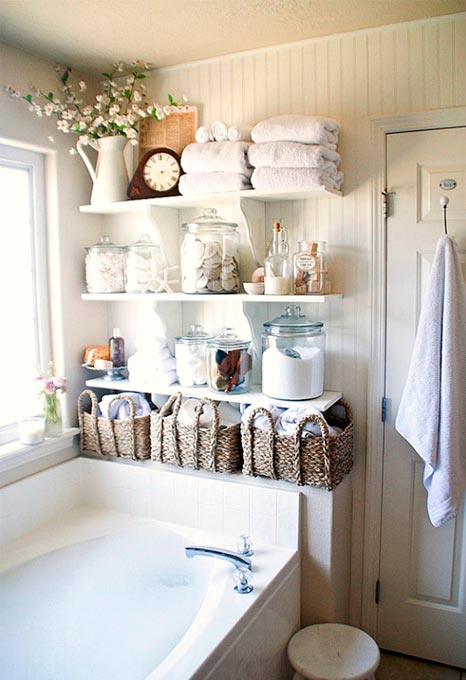 Source: https://kelleynan.com
Create a storage system — and stick to it!
Do not underestimate the power of shelves: install them everywhere you can. If there are no shelves under your sink, install some. Shelves on wheels, hanging baskets and transparent boxes are other great options too.
Furthermore, don't neglect the window sill or the back of the bathroom door! You can install towel racks, hooks or even a shoe rack with multiple pockets that can be used for cosmetics and other toiletries. If possible, buy additional cabinets that can be attached to the wall.
And most importantly, be sure to put organizers in your drawers to avoid clutter.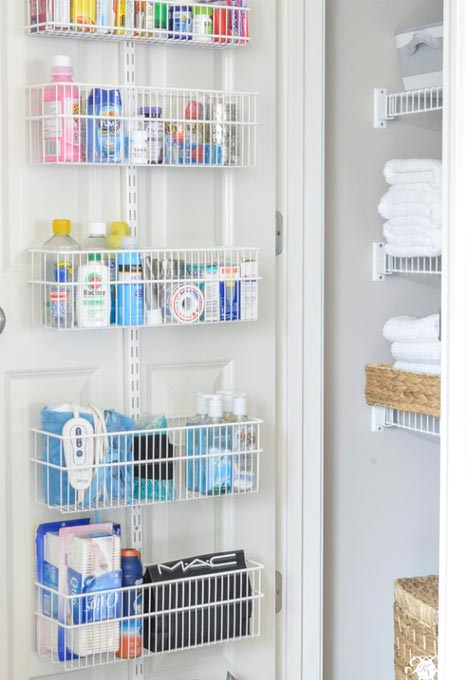 Source: https://kelleynan.com
What about the shower?
Instead of leaving bottles on the edge of the tub, buy organizers that can be attached to ceramic tile, or hung from the shower head or shower rod. If you have a large family (or a lot of small items), install two rods in your shower: the one that doesn't hold your shower curtain can be used to store your beauty products.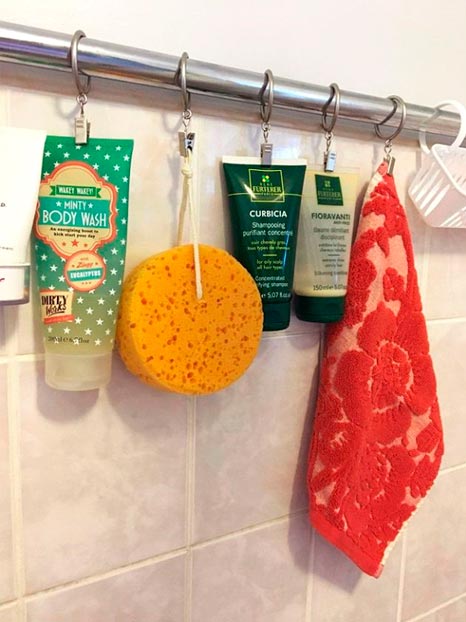 Source: https://www.hometalk.com
Those who have children are often exasperated by the industrial quantity of bath toys. To contain all these rubber ducks, pick solutions that work for you: plastic baskets with holes in them, mesh bags, metal buckets, etc. Again, a second shower rod may be a good option.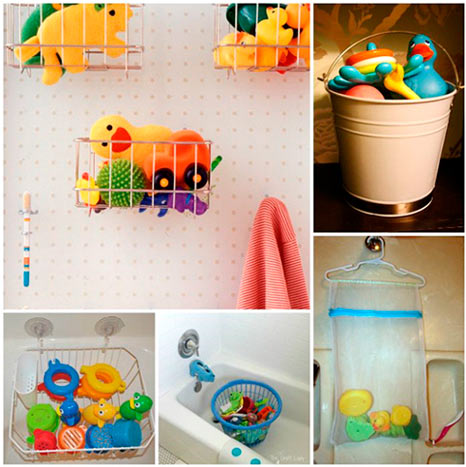 Source: https://www.onecrazyhouse.com
Take a deep breath!
An efficient ventilation system is essential in a small bathroom. If the room becomes too hot or humid, this will create an environment that is conducive to the proliferation of mould.
A bathroom fan is therefore a necessity. There are also several plants that can improve the air quality of a small bathroom such as a spider plant, snake plant and aloe, which are all easy to maintain. Air purifiers and deodorizers will also help eliminate unpleasant odours.
Have some fun!
Finally, just because a bathroom is small doesn't mean it has to be boring. Add splashes of bright colour, hang green plants, frame drawings or photos that make you smile, add a mirror or two, etc.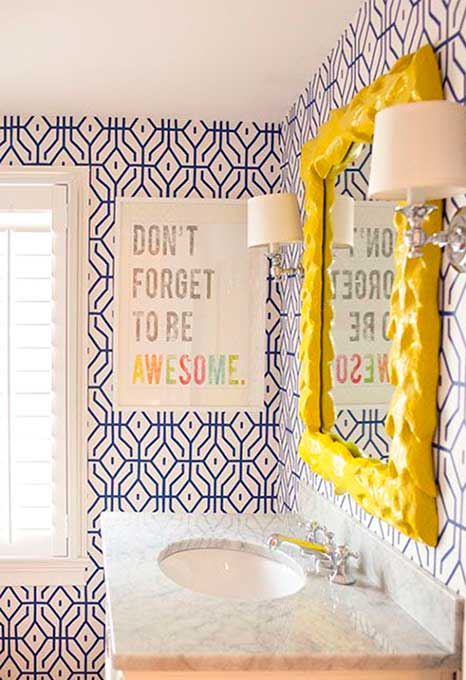 Source: http://www.deliciousdesignshome.com/
But remember: the more items a room has, the smaller it appears. It's up to you to see what works best in your space!
See also:
How to Arrange a Small Bedroom