June 28, 2021
Summer bedding for the warm season
You're lazing around in bed with a cool breeze against your face while crickets chirp merrily away outside your window. After the day's sweltering heat, the cool wind wafting into your room is more than welcome. Sleeping with open windows in summer is quite the treat!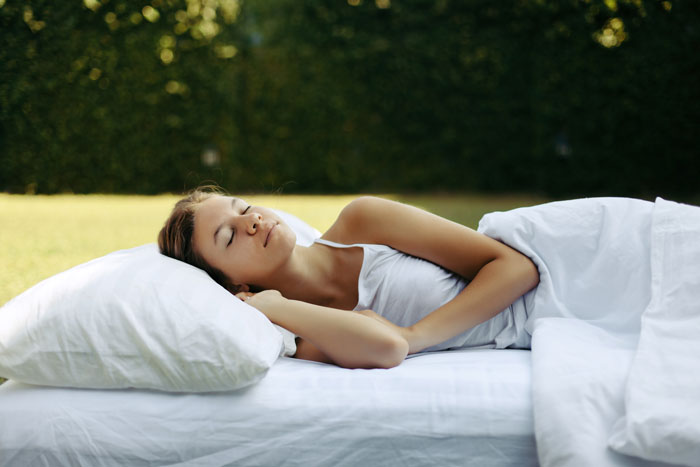 During a heat wave, staying cool while you're sleeping can be challenging. Do you have summer bedding? To beat the heat, opt for bedding made from natural fibre. Stay cool even when it's hot!
Mattress or mattress topper
If you need to change your mattress, pick a breathable foam mattress for added comfort during the summer. There are many available options on the market, so you can shop around for one, but if you already have a comfortable mattress, a linen topper mattress made for summer could also be worthwhile. Simply place it on your mattress and cover it with your sheets. Mattress toppers are washable and will keep you cool.
Sheets
Swap out your fleece sheets for summer ones. When it comes to sleeping soundly, stack all the odds in your favour by staying cool with natural fibre sheets. Made from linen, cotton or bamboo fibre, sheets made from natural fibre wick moisture away from your body and cause it to evaporate. Perfect for staying dry and cool while sleeping through a heat wave.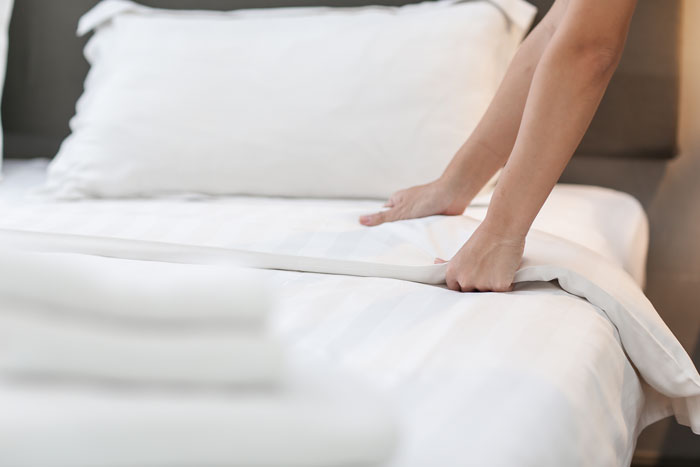 Duvets
Store your down or feather duvet during the warmer months and opt for a light, breathable down duvet instead. Seems contradictory? Not really! Summer duvets contain much less down, making them lighter and cooler. If you're allergic to mites, there are also synthetic summer duvets. However, the fabric is less breathable and needs to be washed more frequently.
Pillow
Choosing the right pillow is almost an art. There are several options available to keep your head cool, like buckwheat pillows (with bamboo fibre, feather or duvet stuffing), breathable pillows or cooling gel pillows. All these options help regulate your body temperature for better sleep. Don't want to change your pillow? Thermoregulating pillow covers could be worth checking out. Simply insert your pillow to keep your head cool all night.
Free advice
Here are some tips to help you sleep more soundly in hot weather that cost practically nothing.
Give your body some refreshment. Jump in the pool or take a cold shower right before bed. Lie in your bed before you dry completely. You'll lower your body temperature and sleep better.
It goes without saying that we sweat more in summer, so nothing's better than slipping into clean, fresh sheets. Change your sheets regularly.
Open your windows wide to ensure your room has good airflow and spread out on your bed. Having enough space to stretch out your limbs reduces sweating and will cool you down.
See also:
It's Time for Spring Cleaning!
5 Simple Tips to Soundproof Your Home