April 4, 2016
The 5 Best Types of Home Flooring
Choosing the best flooring for your home is exciting but it can also be confusing and frustrating.
Before choosing the flooring for your home, there are various factors that you have to take into account: the use of the room, the appearance of the material, the existing colours, the atmosphere you want to create... as you can see, it's not an easy choice! To help you better understand the advantages and disadvantages of the various types of flooring, here are some valuable tips.
1. Sealed or Oiled Parquet
Parquet is a top-quality material that can be made either of softwood such as fir, or hardwood such as walnut, and can be used in every room of the house. Some factors to consider when choosing it are the colour, thickness and resistance to moisture. Clearly, water-resistant exotic wood would be a better choice for the bathroom. Sealed or varnished parquet flooring is preferred to one that is oiled or waxed since the hard finish protects the material and is easier to maintain. It is an invisible, impermeable coating which prevents stains, scratches, etc. from damaging the wood. You can choose a matte, satin or gloss finish for your parquet. Even if parquet floors are more expensive, they are still good value for the money.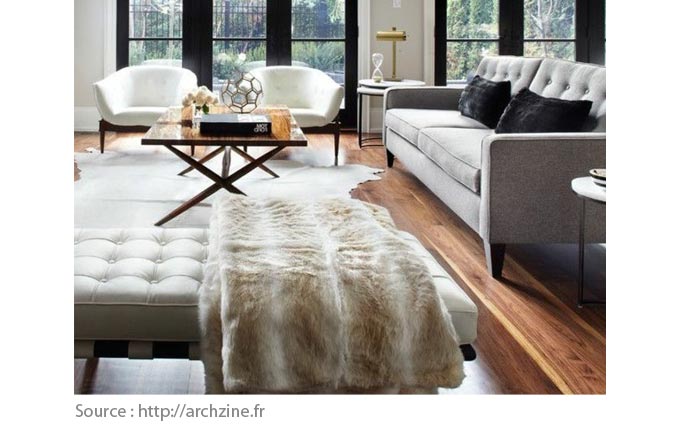 2. Tile
Tiles can help create a refreshing new look that is both timeless and trendy, especially cement tiles. Resistant, natural, healthy and hygienic, they can be installed anywhere in the house and offer a diversified choice of increasingly popular and bold styles and finishes. When choosing tiles, keep in mind the intensity of traffic, scratch and wear resistance, and slipperiness. Extremely durable, they are easy to maintain with just a mop and water. However, special products such as terracotta or cement tiles require regular oil-based protection. The price of tiles varies depending on their quality, but is still very affordable.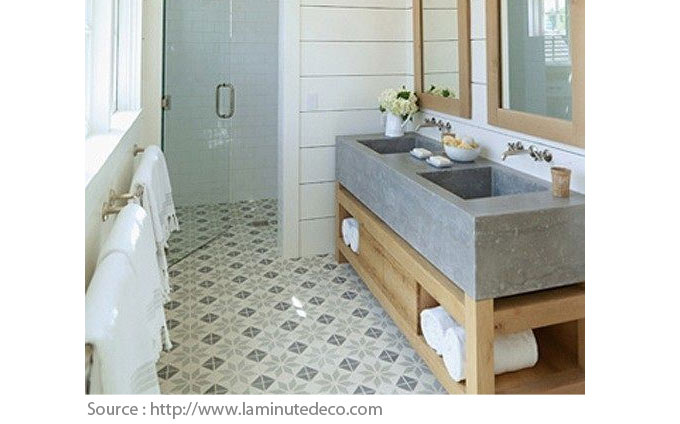 3. Laminate
The advantages are, without doubt, its endless possibilities and cost. Laminate is more economical than parquet. Also called "floating floor", it recreates the look of wood, even down to the touch. It is available in a multitude of colors and wood species and now, even in imitation cement or concrete. It is composed of an underlay, core and overlay of a decor paper pressed onto resin-impregnated paper. Scratch-resistant, hygienic and easy to maintain, choose laminate flooring according to its application and use. It can be installed on practically any surface, usually as a floating system. It is very easy to keep clean. It remains an inexpensive and creative way to decorate a floor.
4. Vinyl
Today, vinyl flooring is a stylish, decorative element in itself and has become a part of modern interior design. More and more innovative, it offers a wide range of imitations of various materials, effects and styles. It can perfectly reproduce tile, marble, wood and even stone. It can be installed in any room of the house, both during construction or while renovating. Vinyl flooring comes in rolls or self-adhesive strips and squares and combines colours and patterns in a matte, gloss or satin finish. Sensitive to damage and somewhat fragile, it is easily maintained with a quick sweep and wash. The cost is very economic and varies according to the quality.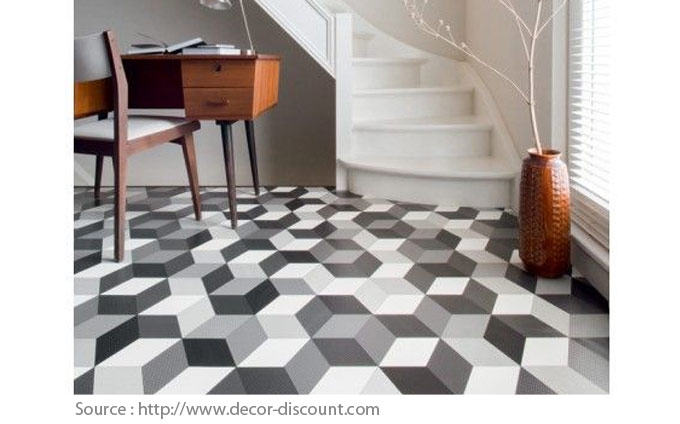 5. Polished Concrete
A big winner in the past few years, polished concrete is the talk of all the designers and decorators. Both refined and resistant, it is composed of a mixture of water, limestone, clay, resin and sand. Very aesthetic, it gives the impression of space in an authentic industrial or vintage spirit. It comes in different colors in a gloss, matte, smooth or slate finish. Extremely durable, it is waterproof as well as fire and frost resistant. Plus: the heat accumulated in the polished concrete floor helps save on energy. Finally, maintenance requires only a little sweeping or vacuuming and damp mop. The only catch: the cost, which of course, varies according to the quality, but is somewhat expensive.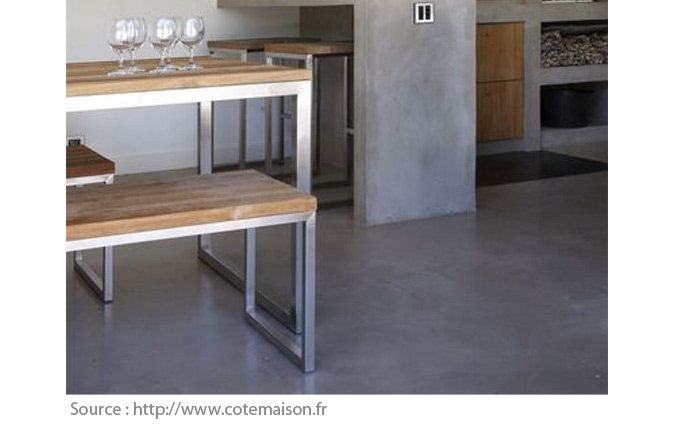 Home flooring contributes greatly to the atmosphere of your home, so it is important that you take the time to choose the one that's right for you. Of course, do not hesitate to seek advice from a professional!