June 29, 2021
Tidying up your garden shed
Are you always wasting time looking for tools and equipment in your garden shed? Here is a list of tips to make this storage space more accessible and better organized.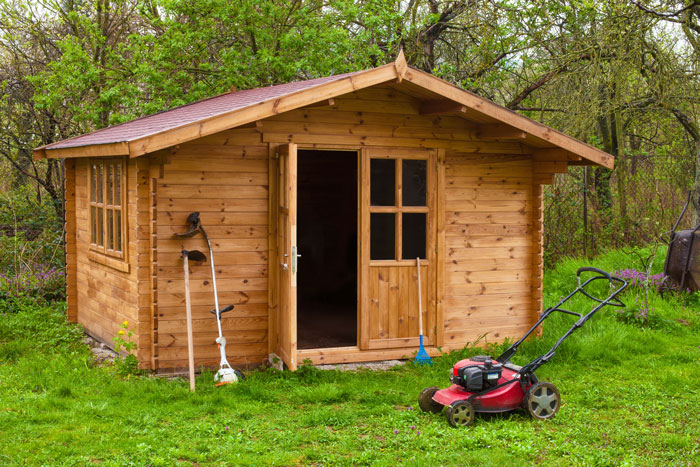 How do you optimize storage space in your garden shed?
Whether big or small, garden sheds are typically used to store items needed for each season, as well as tools and other appliances we rarely use. As a result, it's important to consider the shed's size before tidying up.
Take stock of your gardening equipment and get rid of (sell, donate, etc.) anything you no longer need. If a tool or appliance is broken, repair it or buy a new one.
Tip 1:
Arrange your equipment by season and store it in transparent boxes placed on shelves. You can also label the boxes with a marker and sort them by category. Make everything that you need for the current season easily accessible. In summer, your lawnmower should be easy to take out and put back in.
Tip 2:
Use all available wall space to declutter the garden shed and make it easier to move around in. You can even use the ceiling for storage. With good mountings, you can hang a ladder. You could even mount your surfboard!
Tip 3:
For minor repairs, one corner of the shed is enough space for a table with a drawer, one or two small shelves and a stool. A small workbench with caster wheels is perfect to take out in the summer for outdoor work. If the shed has enough space, set up a small sink. It's really handy!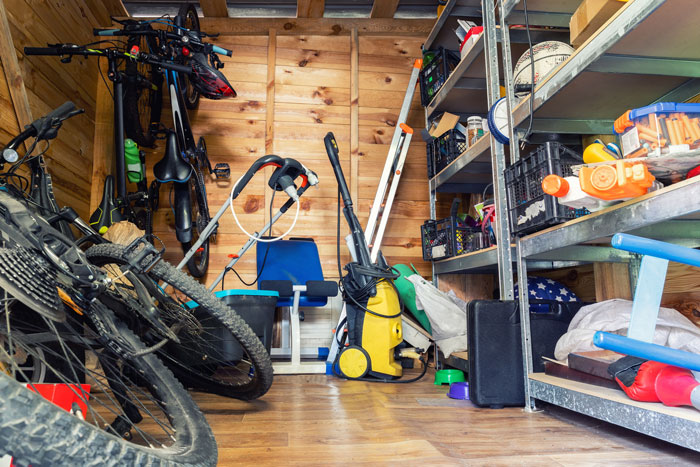 Tip 4:
Get a garden cabinet. This metal storage unit is a good option for hiding all your spare equipment. You can also store your paint cans, bags of potting soil and seedlings.
Tip 5:
We sometimes forget that hooks and pegs can help us save floor space. You can use them to hang a few baskets, tools and even your bike. As for your garden hose, remember to wrap it on a hose reel.
Tip 6:
Another convenient way to secure small tools is a vertical magnetic wall.
Tip 7:
A garden shed needs to be well lit inside so you can see the equipment. A windowed shed is perfect for seeing more clearly, but if you can't install windows, hang a flashlight in an accessible location near the entrance.
Make sure you pick strong, sturdy storage containers that will last a long time. These will keep your tools and equipment in better condition.
---
See also:
A Multifunctional Garage... Absolutely!