December 3, 2018
Tips for a Beautiful Fake Christmas Tree
Not all fake Christmas trees are created equal. A good quality tree normally has a central trunk that is made of metal, metal tree arms and connectors, a wide metal tree base, detachable sections with central plugs, as well as folding limbs that can be arranged.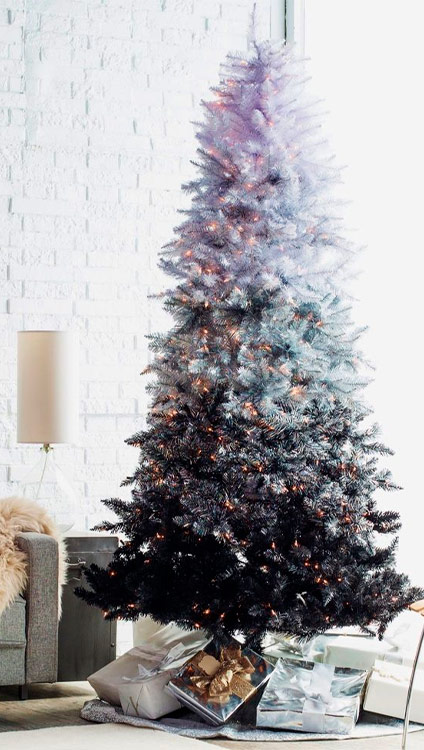 (source: https://www.pinterest.fr/pin/488429522062155307/)
To make life easier for yourself, opt for a pre-wired tree so that all you need to do to set it up is plug in the sections. When the holiday season is over, simply remove the decorations, lay the tree down on an old blanket and roll the tree in the blanket after pressing the limbs toward the centre. You can then wrap the blanket in rope ties to hold it in place.
If your fake tree isn't pre-wired, take the time to wire the tree properly your first year. The rule is to add 100 tiny lights per foot of tree height for the best display. Lights should be added on all sides so that the entire tree lights up evenly.
Position your tree with space all around, ensuring that the lights on the tree are not crowded against curtains, furniture or other flammable objects. Use a tree skirt to cover the floor wires. And it's always a good idea to plug your tree wires into a power strip that has a surge protector.
For a fresh-smelling tree, fill small bowls with a selection of Christmas potpourri. Stir up your bowls every few days to stimulate fresh scents. And finally, when decorating your tree, always place fragile decorations at the top – out of reach of young children and animals.
See also:
5 DIY Christmas Decorating Ideas
Creating an Attractive and Warm Interior