February 9, 2017
Tips for Choosing an Architect
Whether you're adding an extension to your home or building a new home, an architect's services can mean the difference between a successful project and a nightmare. Here are some tips for finding the right match for you… both in terms of quality and cost!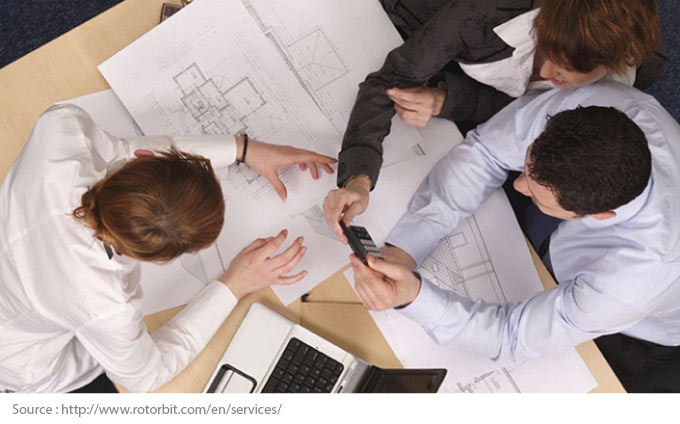 Choosing the right architect
The most commonly used method for choosing an architect is by selecting one directly, either because you know the architect personally, they come recommended by a friend or family member, or you are relying on their reputation. However, what if these are not options for you?
1. Consult the directory of the Ordre des architectes du Québec (OAQ)
All architects who hold a licence to practice are listed on the OAQ website. However, this organization cannot recommend or privilege one of its members over another. This website also allows you to check if an architect has the right to offer architecture services.
2. Get advice
The Association des architectes en pratique privée du Québec (AAPPQ) offers a referral service based on the type of work you want to have done. This can be a good starting point for comparing prices and areas of specialization.
3. A feeling of trust
Once you've met with several architects, it's often a matter of feeling: we tend to choose someone we trust, as opposed to the person who's asking for the least amount of money. An architect is like an orchestra conductor, as they are the ones who determine whether a project progresses according to plan.
Getting what you pay for
Costs vary from one architect to another; however, in general, the cost depends on several factors, including the complexity of the project, its desired time frame and the client's specific needs.
The method of payment can therefore take several forms. For example, an architect may ask for a lump sum payment for all the work, such as $2,000 for a sketch for enlarging a yard. Or, depending on the amount of work that is required and its complexity, payment can also be divided into percentages during the course of the work. Finally, if the evaluation of your project is more difficult, an architect can also set an hourly rate.
It's therefore best to identify all of your needs right from the start, rather than making adjustments or modifications along the way, as this can result in cost overruns.
Read more:
Your Broker, a Gateway to a Network of Specialists
The Right Way to Set up a Kitchen