February 16, 2021
Tips for Efficient Bathroom Storage
Whether your bathroom is spacious or intimate, it can be a difficult room to organize. How can you make this space zen and pleasant, without it being a mess? Here are some tips for efficient storage.
Practical baskets and boxes
Baskets and decorative boxes are quite popular, as they can easily slide under the sink or even be placed directly on the floor. Choose colours that blend in with the decor. Each family member can have their own basket to store their personal care products, hair dryer and more. The important thing is to maintain uniformity in baskets models, fabrics and colours.
Dual-function shelves
Adding a closed storage cabinet can sometimes be too bulky. This is where shelves come into play and, even better, shelves with hooks on the bottom, which allow you to store folded washcloths, for example, and hang towels. These shelves can be made of wood or even wire mesh, depending on the desired decor.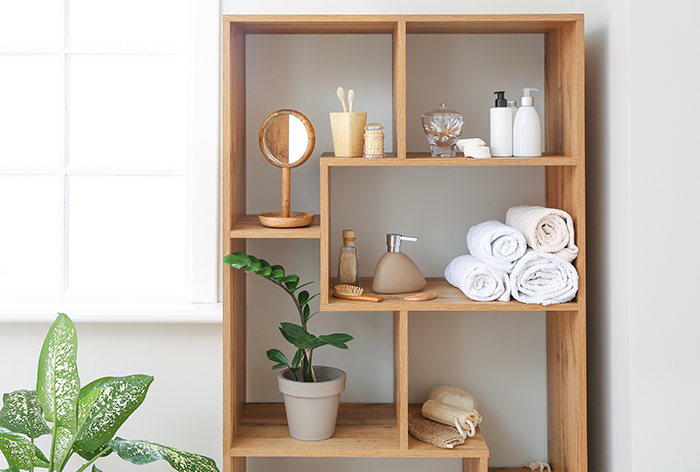 Storage in forgotten spaces
Using the empty space above the toilet by adding narrow vertical storage is a very effective solution. This area is perfect for storing toilet paper rolls, small towels and cleaning products. Adding corner shelves is also very practical. If the space at the top of the door frame allows it, you can also install a shelf in this area. This way, wasted space is greatly reduced. You can roll up towels of different sizes or have beautiful closed jars containing cotton balls, Q-tips and other small items.
Shower niche
When it comes to bathroom storage, it's essential to have space in the shower or bathtub area. Hollow niches in the wall are a great solution. And the more of them, the better! This eliminates the need to have shampoos, shower gels and other soaps littering the shower floor and the bathtub rim. Adding a low wall at the end of the bath can also be used to integrate a niche, instead of having to renovate the wall. This addition could also have a dual function, with shelves on one side and the niche on the other, if this separation is located between the toilet and the bath, for example.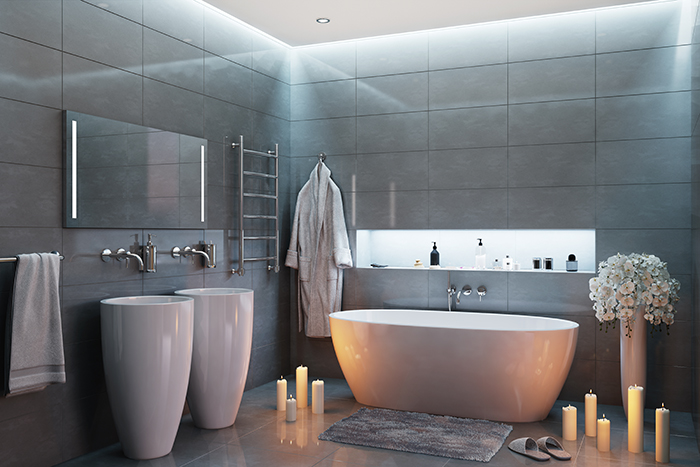 See also:
A Breath of Fresh Air for Your Laundry Room
Identifying and Preventing Mould