January 21, 2021
Updating a Staircase
It's rare that we talk about home decoration and staircases in the same breath! Yet the steps that lead to the second floor or the basement are an often overlooked central feature of the home. Aside from removing old, unevenly worn carpet, there are other ways to make this part of the house stand out.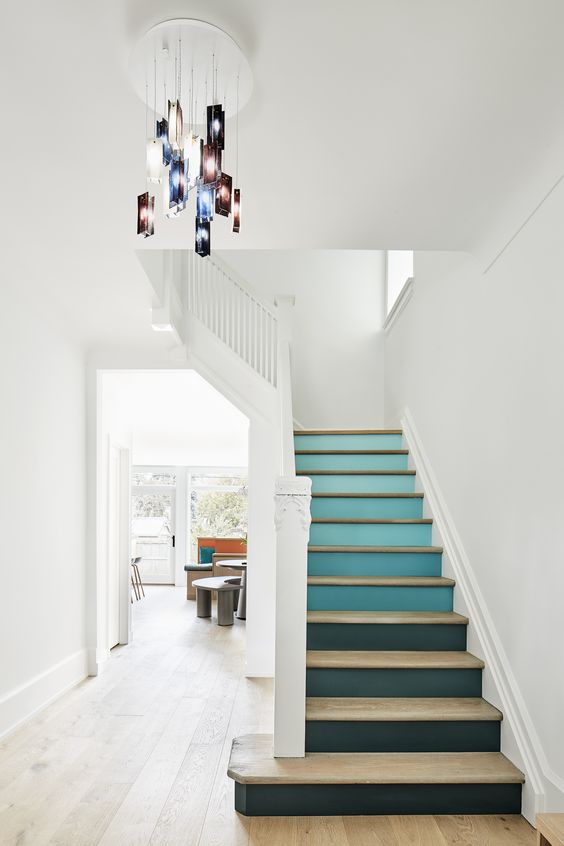 Source : https://www.pinterest.ca/pin/757941812278791404/
Wood, a timeless option
Resistant and durable, wood is the material of choice for stairs. Reclaiming old wood or using plywood planks is an economical and trendy solution, giving the staircase a rustic look. The important thing is to cover the steps with a good floor varnish to prevent splinters and prolong its life.
Carpeting, another good choice
Comfortable and slip-resistant, carpet remains a favourite stair covering. However, by choosing a thinner model than those used in the past, combined with a modern design and colours that highlight the wood of the steps and the railing, the carpet will be a decorative choice that will elicit a "wow" effect and a warm look. The trend nowadays is to not cover the steps entirely, but rather to add the carpet in the centre of the steps, like a table runner.
The banister, an infinite universe
The banister alone can change the whole look of the staircase! Solid wood classics have given way to metal, wire, mesh (which is popular when it comes to originality) and even rope attached to metal rings attached to the steps, all connected to metal bars for the handrail. Contrasting colours are essential, depending on the desired effect. Many homeowners install a black banister to complement light wood steps.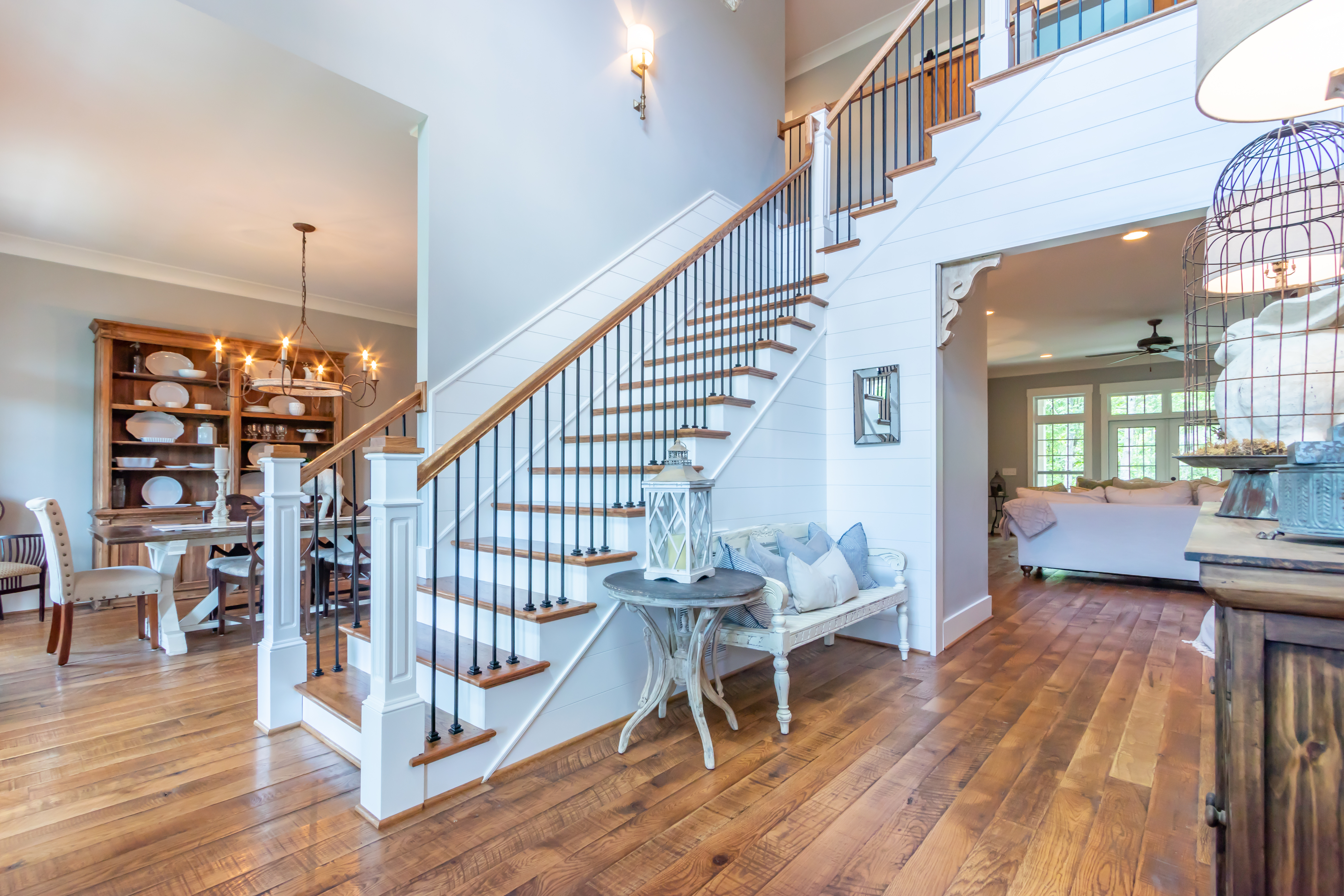 Colour, a novelty
Risers are often made of the same material and colour as the steps. Why not enhance them with a coat of paint? Patterned wallpaper can also be used to create a unique decor feature, whether with a herringbone pattern, imitation wood logs or a flower pattern.
Storage, a practical hiding place
The lost space under the stairs can be transformed into a drawer offering additional storage in the front hallway or basement. Adding a few doors the width of about two steps, for example, is an effective way to conceal sliding shelves. Your DIY talents will be needed, but the options are endless. If the staircase is open, sliding beautiful decorative baskets underneath is an easily accessible yet discreet solution.
In addition to giving a property a modern look, a fashionable staircase will catch the attention of potential buyers when the time comes to sell your home. Sometimes majestic, often discreet, an updated staircase will remain etched in the imagination of visitors, increasing the chances of a quick sale. If a storage space is integrated, it will be the perfect combination of useful and beautiful.
See also:
Choosing a Fireplace for an Environmentally Friendly Home
Organization 101: Tips for Efficient Office Storage
Organization 101: Tips for Efficient Bedroom Storage