May 17, 2018
Wallpaper: 5 Trends for 2018
Wallpaper has undergone a renaissance in recent years and is now more popular than ever in today's homes. Here's a quick look at what's trending.
1. Floral patterns
Always a classic! Floral patterned wallpaper is a great way to add a country touch to a room. The floral wallpapers of 2018 have a more natural look and are less intense than those used during the "peace and love" years, but they still maintain their lively colours. This wallpaper is ideal for creating an accent wall in a bathroom, living room or bedroom.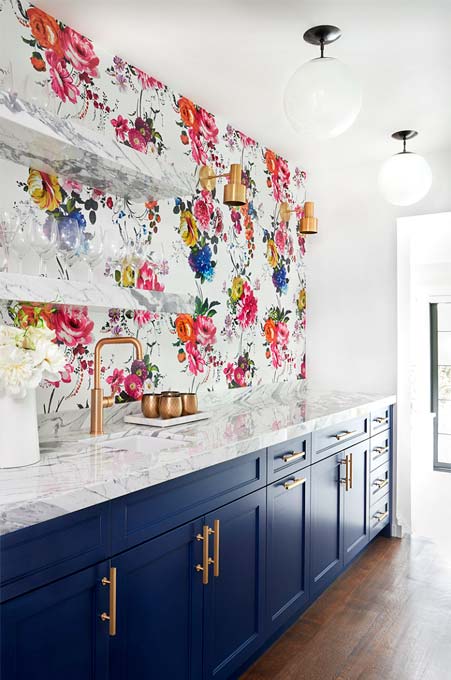 Source: https://www.stephanibuchmanphotography.com
2. A touch of nature
Wallpaper that is inspired by nature continues to be very popular in 2018. If you want to bring an exotic touch to a room, choose wallpaper that is reminiscent of the jungle, a rainforest or any other nature scene that inspires you. For a more minimalist or Scandinavian decor, there are more discreet options that also highlight nature.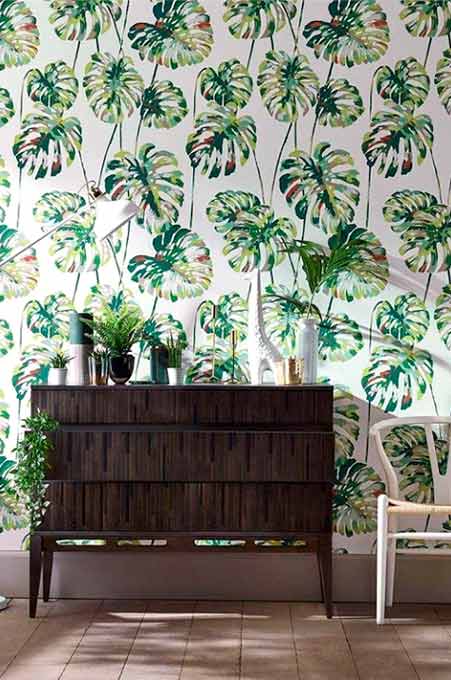 Source: http://www.decorsupplies.co
3. Adding texture to your decor
Another emerging trend in 2018 is undoubtedly wallpaper that mimics textures. There's no need to invest a fortune to obtain an elegant living room or a modern and sophisticated bedroom... Simply cover one or more walls with wallpaper that imitates natural materials!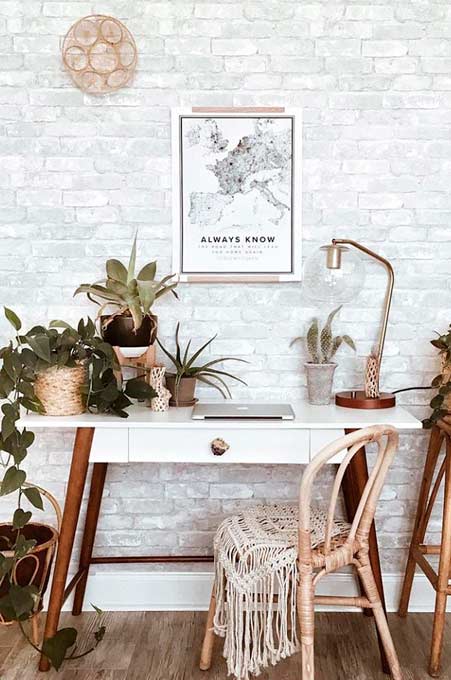 Source: https://www.d-marie-interiors.com
4. The warmth of wood
Wood is known for bringing a touch of warmth to a room. Thus, to feel cozy in any room of your house, choose wallpaper that imitates wood. Whether you're going for a rustic or contemporary feel, you will notice that the atmosphere of the room suddenly becomes more soothing and inspiring.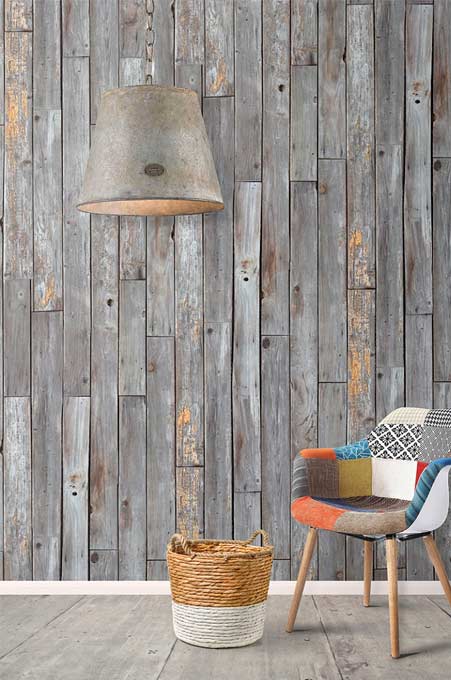 Source: https://www.miltonandking.com/rustic-wood-panels
5. Geometry
Geometric patterns create a contemporary and elegant aesthetic. Wallpaper with a geometric pattern is perfect for a Scandinavian style room, but can also be used to add a vintage effect.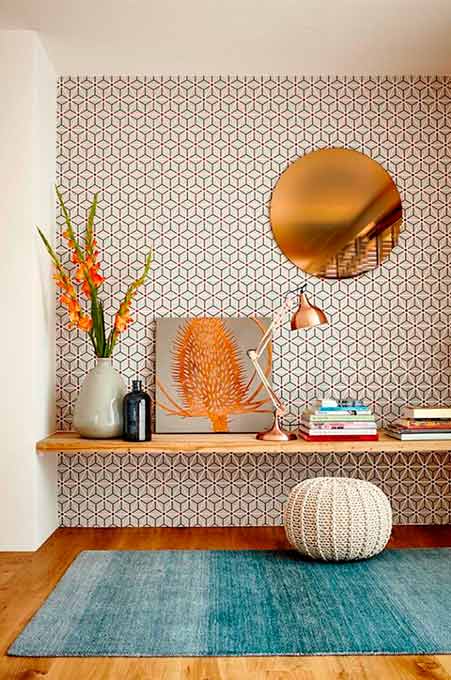 Source: https://www.barkerandstonehouse.co.uk/
A winning solution for changing the style of any room in your home, wallpaper is likely to remain on trend for many more years to come.
See also:
Wallpaper in the Kitchen? Why Not!
Minimalist or Maximalist: Which Style to Choose?