December 1, 2022
What is your home decor style?
We know what we like when we see it, but transforming our personal taste into a home decor style can be tricky. The good news is that a variety of styles are already defined and, when combined with the right ideas and tips, can assist us in creating an interior design that we love. Explore these popular home decor styles to see what resonates most closely to your creative vision.
Country style
Country style decor exudes the comfort and charm of a simple life in the countryside. It often features rustic finishes and accents of wood, brick, porcelain, gingham fabrics and copper.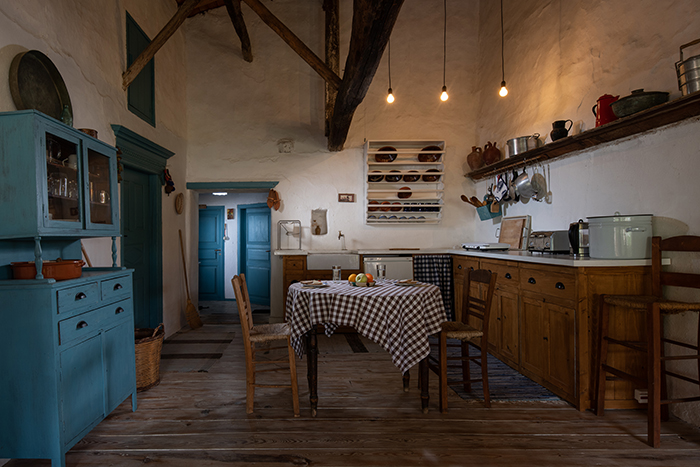 Ranch style
Western style ranches often feature a palette of earth toned colours such as brown, red, or green combined with decorations made with wood, bone, pelts, cast iron, wicker, rattan, and stone.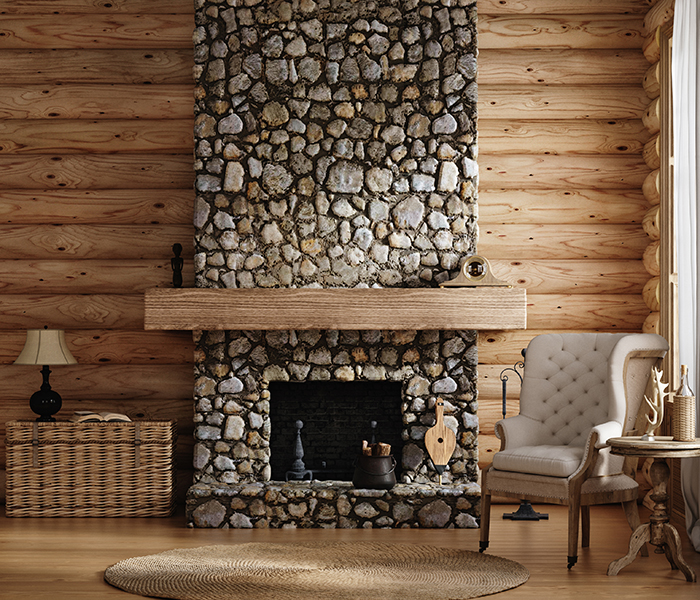 Spanish style
Spanish style home decorating features white stucco, dark woods, wrought iron, hand painted ceramics and brightly coloured tilework.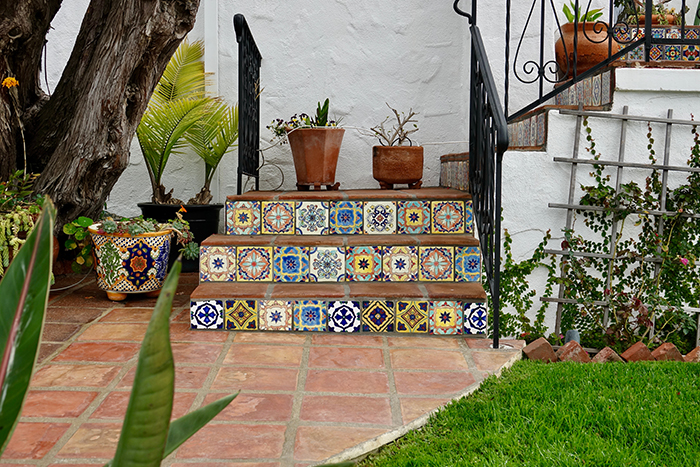 Shabby chic
Shabby chic decor style is defined by its casual, weathered appearance. Distressed furniture, vintage antiques, floral patterns, pastels, lace and ruffles are also some other key characteristics.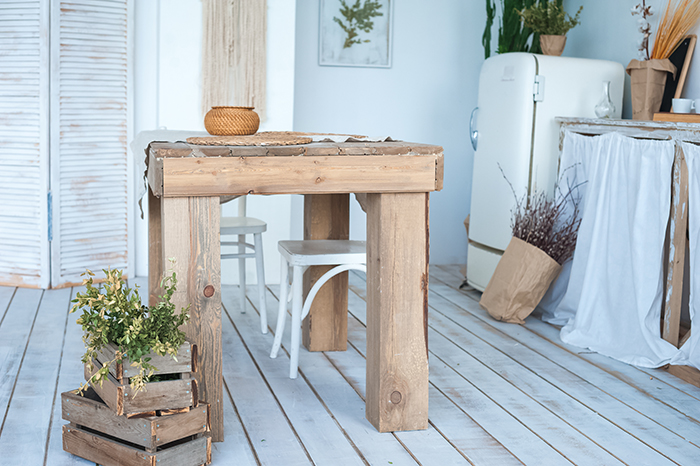 70's style
70's style decor is all about groovy lamps, deep yellows and oranges, bold textile patterns and futuristic shapes.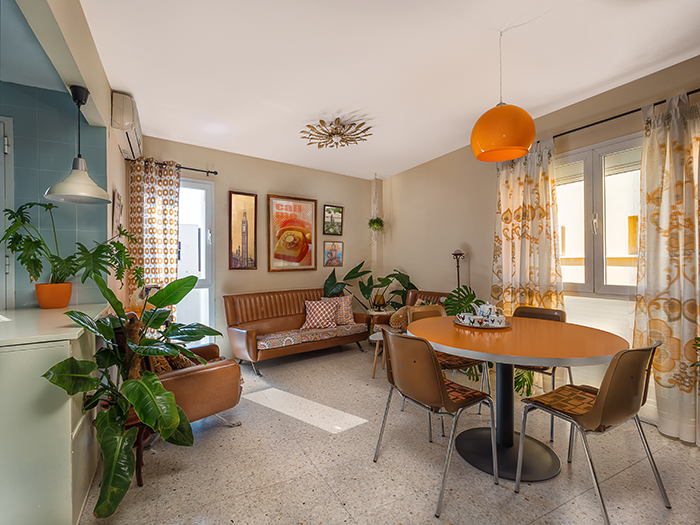 Modern industrial
Industrial design style is all about leaving the raw elements of an open concept space exposed. Common design elements are high ceilings, concrete floors, edison bulb lighting, repurposed furniture pieces as well as exposed brick, ducts or beams.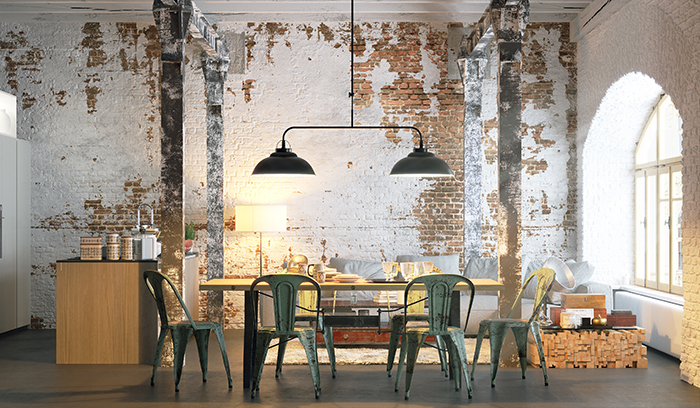 Coastal
Coastal decor brings the light, airy and relaxed mood of an afternoon at the beach to your space. Very light tones of white, beige, brown, blue or green are combined with natural textures such as wood, grass, burlap or sistal.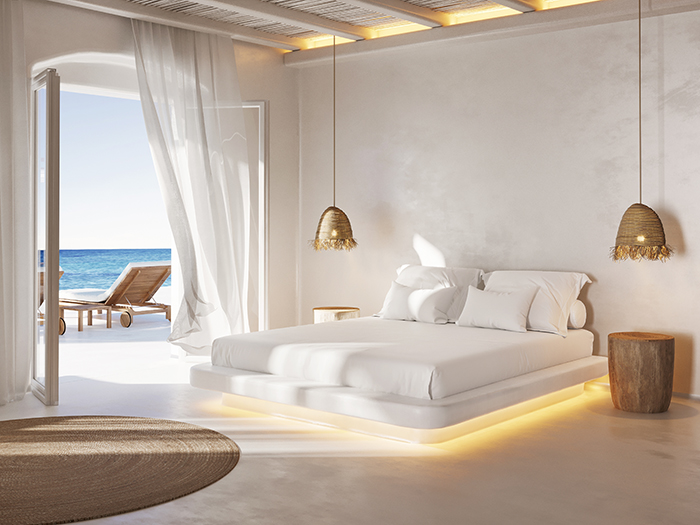 Minimalist
Minimalist decor focuses on only the essential elements of a space. It utilises a simple but functional design, a monochromatic palette, an emphasis on clean lines and a limited amount of clutter.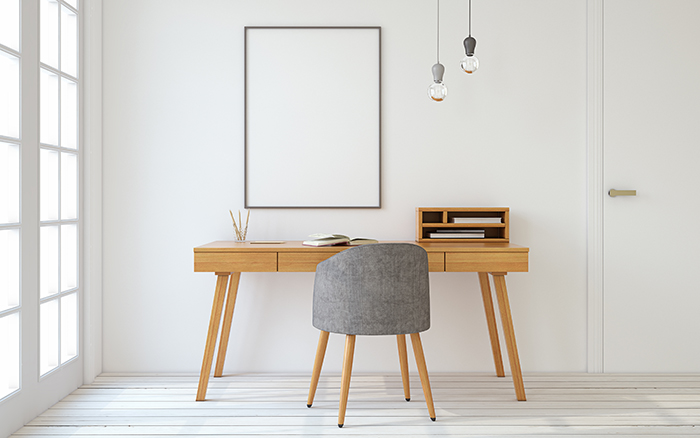 Nautical
Nautical home decor features blue hues and crisp whites alongside elements such as rope, anchors, wood, lighthouses, ships, and other things you may encounter on the high seas.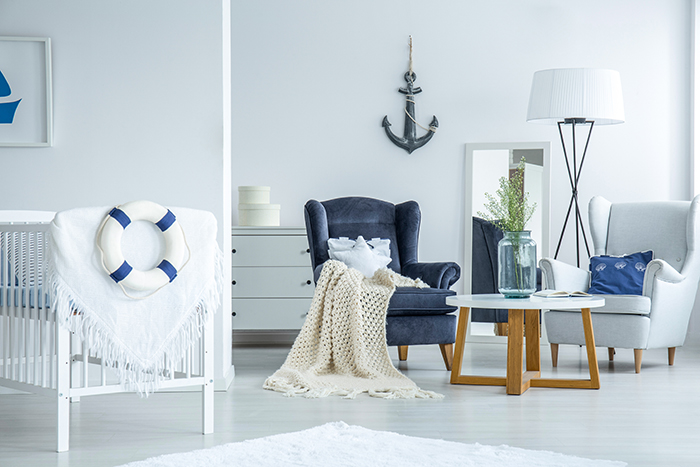 Victorian
Victorian home decor is all about lavish furniture, ambient lighting (such as candles, lanterns and chandeliers), large wall paintings, ornamental collectibles, intricately carved wood mouldings, as well as layers of opulent textiles.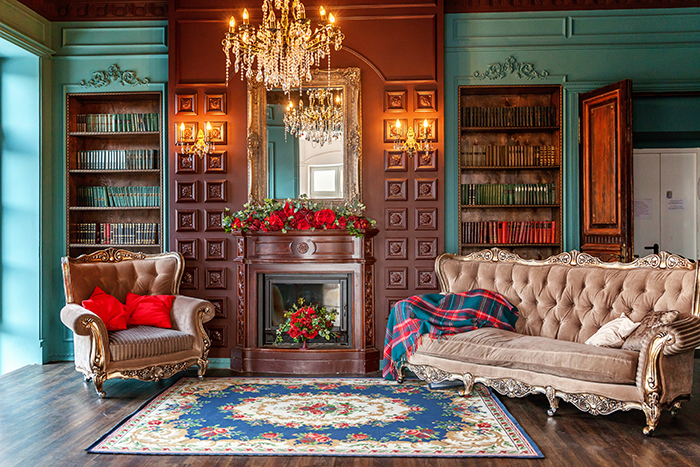 Modern farmhouse
Modern farmhouse is a contemporary spin of homestyle country decor. This style often features the inviting warmth of a farmhouse's whitewashed walls or floors, open shelves or built-in benches and combines it with some modern elements such as geometric shapes, exposed beams or a pop of a bright colour.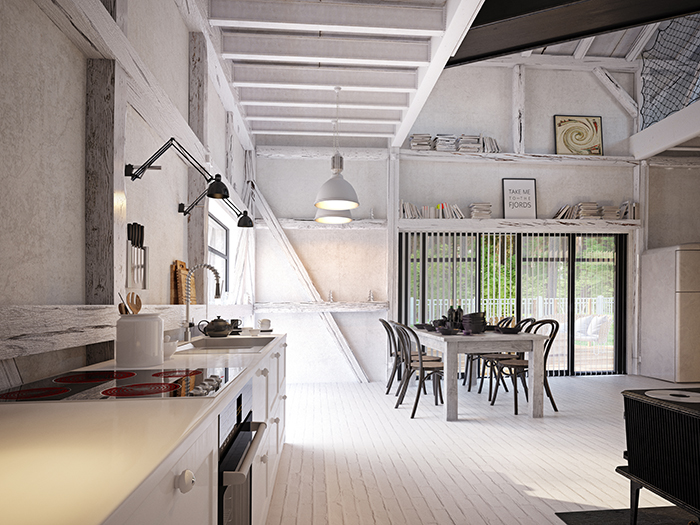 Eclectic
Eclectic decor style combines items from many different styles in a polished, layered way. Eclectic style is a sort of delightful chaos – the common thread being your personal taste.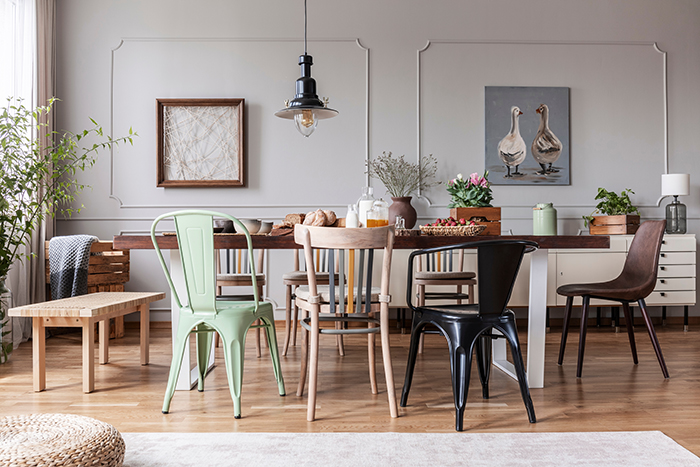 Bohemian
Bohemian (or boho) decor style is inspired by artists, writers, and vagabonds who believed creativity was more valuable than money. Characterized by its lack of structure, boho style is all about combining carefree layers of natural materials, colourful textiles, plants and comfortable furniture for a collected, layered look.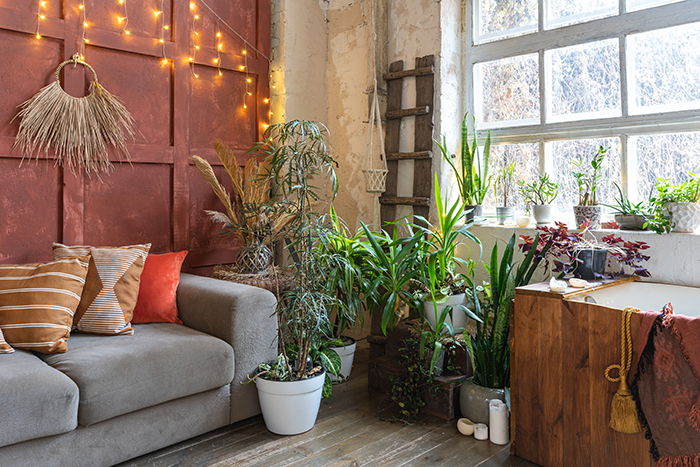 ---
Are you passionate about real estate? Subscribe to the Centris.ca newsletter now.
See also:
4 pro home decor tips that will amaze your loved ones
Ever thought of buying hanging chairs? These are the best ones!
5 trendy lighting ideas for a warm, welcoming dining room