January 16, 2017
What Material for my Backsplash?
A backsplash is an essential part of your kitchen, as it helps to protect your walls. Backsplashes are available in a variety of materials; here are some of the more popular options:
Stainless steel
This trendy option is perfectly suited to a backsplash. With a professional and industrial style, stainless steel is a strong and solid material, it protects the wall from heat and is resistant to water and high temperatures. However, it is sensitive to scratches and fingerprints. It's best to choose stainless steel in a brushed finish, as it will be easier to maintain. In terms of price, it is considered an affordable option.
Glass
Glass is being used more and more for kitchen backsplashes. It adds brightness to the room and is available in a variety of finishes: frosted, sanded or embossed. It is a hygienic material, non-porous and easy to clean. Unfortunately, it is not particularly resistant to shocks, scratches or heat. The cost is relatively high.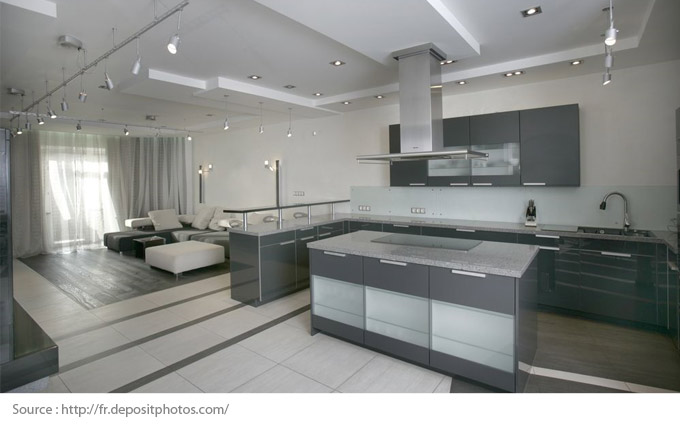 Wood
Always a popular option, wood offers many possibilities thanks to its different species: beech, pine, maple, teak, solid finishes or even laminate finishes. It adds a natural appearance, but is not ideal in terms of heat or water resistance. It also needs to be varnished or oiled twice a year in order to prevent stains or scratches. Ideally, a wood backsplash should be avoided behind the cooktop. The price varies depending on the type of wood and the thickness used.
Laminate
A laminate backsplash fits with a variety of decor options and is found in all types of kitchens. It has many benefits thanks to its large wallboard panels that are water resistant and composed of one single element. Laminate is solid, resistant and easy to maintain. However, it does not withstand high temperatures. You should therefore avoid placing it behind the cooktop. It is an affordable option.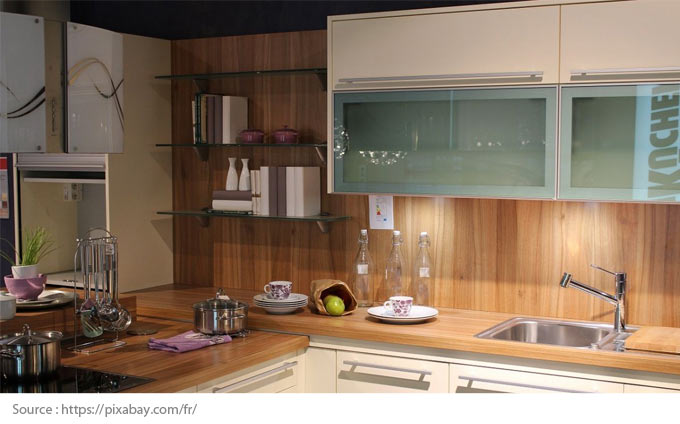 Tiles
Tiles are making a comeback thanks to their beautiful palette of colours and patterns. They are very resistant and stand up well to stains, moisture and even heat. They are also easy to clean. Pricing varies according to the material used.
Synthetic resin
Resin is a popular option thanks to its many decorative possibilities. It consists of large panels that have a silky touch and beautiful finishes. This synthetic material is non-porous, smooth and resistant. It cleans easily, but it is not resistant to heat and it is also quite expensive.
Backsplashes are considered an important decorative item in today's kitchen. They add a nice final touch, so get out there and explore your options before making your decision!
Read more:
The Simple Elegance of a White Kitchen