December 27, 2022
Why is your heat pump not heating?
There are many benefits to using a heat pump to heat your home. However, sometimes the pump may slow down or stop heating altogether. What could be going wrong? Check out our list of the most common problems that stop a heat pump from heating.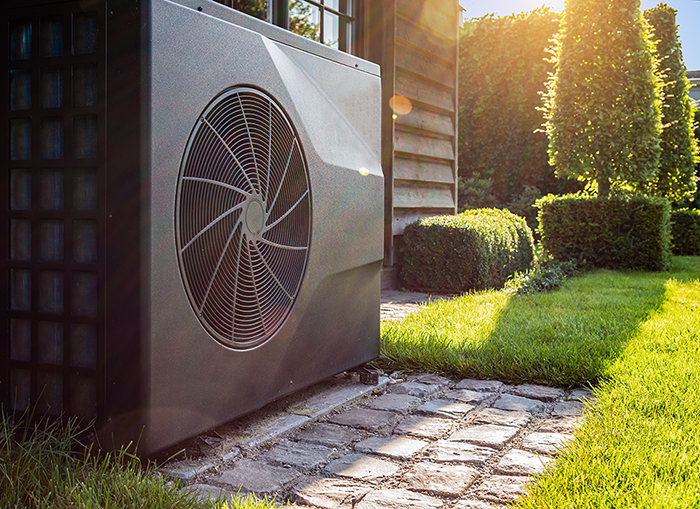 How does a heat pump work?
A heat pump has three parts:

An outdoor unit

An indoor unit

A thermostat



In heating mode, the system runs cold air through copper refrigerant tubes to a coil that sits in the indoor unit. A strong fan then pulls the indoor air through this coil causing the air to warm up. The warm air then circulates throughout the house.
What are the most common issues when your heat pump isn't heating?
1. The outdoor unit is covered in snow or ice.
If your heat pump is not heating, check to see if snow or ice is covering the outdoor unit. Since the system works by pulling in outdoor air, it won't work if it's covered in snow. Luckily, the solution to this problem is pretty simple – use a brush or shovel to remove the snow. If there's a build-up of ice covering the system, pour hot water on top until it melts away.
2. Dirt and debris
Check your pump's air filter regularly to make sure it is free of dirt and debris. A clogged filter can lead to reduced airflow. In extreme cases, the filter can become completely blocked and shut the system down. Make sure to also check your outdoor unit to make sure it is not clogged with leaves or other organic debris from the great outdoors.
3. No power
If your heat pump has stopped working completely, check the power supply. Start by checking the on/off switch on the indoor unit. Then, check the breakers that the indoor and outdoor units are on to see if they've switched off. If your heat pump still isn't working, contact an HVAC specialist.
4. Leak in ductwork
If your heat pump is running but doesn't heat enough to make the house warm, you might have a leak in the ducts that carry the warm air throughout your house. If warm air is escaping, it can not only mean less efficient heating, but also a higher energy bill! If you suspect there might be a leak in your ductwork, contact a professional HVAC company as soon as possible.
5. Incorrect thermostat settings
Thermostats can become uncalibrated by as little as a bump or a build-up of dust inside. An uncalibrated thermostat can be off by a few degrees or more.
If you suspect your thermostat needs to be recalibrated, follow the instructions in the manual or hire an HVAC company to come and do it for you.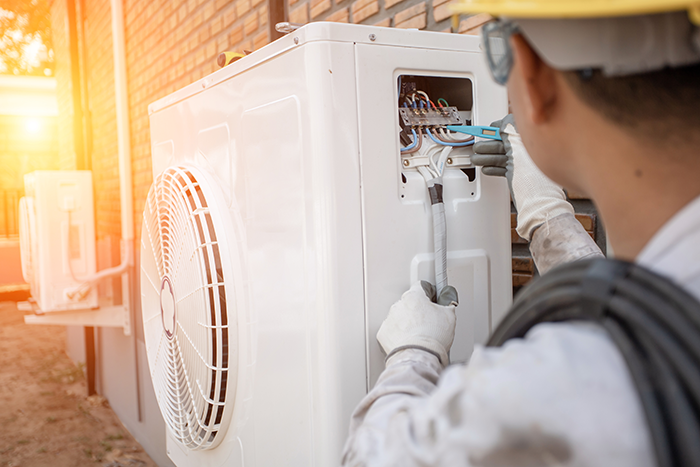 Don't forget regular heat pump maintenance
Regular maintenance service is important to schedule annually. Maintaining your heat pump will keep it functioning reliably and at peak performance for many years to come
---
Are you passionate about real estate? Subscribe to the Centris.ca newsletter now.
3 signs your home may be sinking
How to identify and fix water leaks in winter
3 warning signs you need a new roof