July 28, 2016
Wine Cellar Solutions for Your Home
While wine is often considered a feast for the mouth, today's wine cellars can be considered a feast for the eyes! Wine enthusiasts enjoy contemplating their many bottles at home, while aging them until the time is right to crack them open with family or friends in celebration of a special occasion.
Here are a few tips for choosing a wine cellar.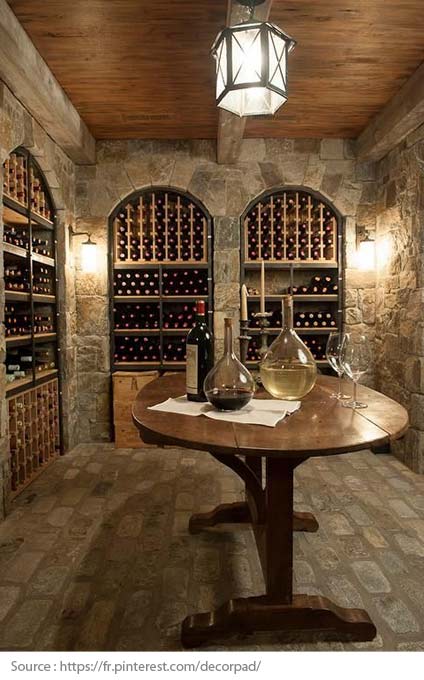 The main principles of a wine cellar
The first principle is to not spend more on acquiring a wine cellar than on buying your bottles of wine. There are several affordable and adaptable options available. Determine the location and space of your wine cellar. Ask yourself the right questions: Is the temperature appropriate? Is the room dark enough? Is it sufficiently humid and ventilated? There are certain criteria that must be met in order for your wine to age in optimal conditions.
Conserving wine properly
For a bottle of wine to be properly conserved, you must take into account its temperature, which must be between 10 and 14 degrees Celsius. There must also be a constant level of humidity, at around 70%. In addition, a wine cellar must be well ventilated, sufficiently dark, and without vibrations or pronounced odours.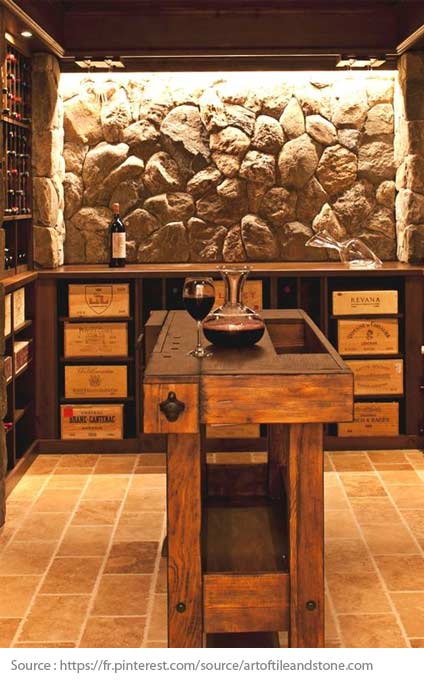 Where to install it?
With new technologies, it's possible to set up a wine cellar in any room of the house, provided it can respect the rules of conservation. So, you can store your bottles in a room on the ground floor, in the garage or in the basement. You may prefer a pre-installed modular wine cellar. It is also possible to rent a wine cellar or ask your wine merchant if they rent space. The choice must be made according to each individual home and the budget allocated to your wine cellar.
Another option: a wine cabinet
Wine cellar designers and manufacturers are constantly increasing their offerings in order to provide a wide range of refrigerated options. From a simple storage cabinet to a wine aging cabinet, the sizes, capacities and styles can differ considerably. Wine cabinets can generally hold between 20 and 500 bottles. You can expect to pay between $400 to $5,000 for a high-quality cabinet, and sometimes more depending on their size.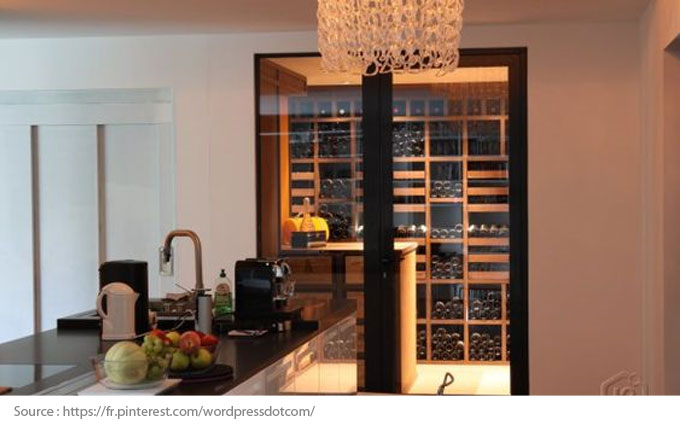 Create the right ambiance
For wine enthusiasts, it's about enjoying special moments and becoming a connoisseur over time. To make the most of this hobby, set up your wine cellar in a unique location and create a friendly atmosphere where it can be the focal point of your room. You can create this feeling by setting up a tasting table or barrel. Play with the lighting and make glasses available to your guests so that you can enjoy wine tastings together.
In summary…
Numerous options are available to those who are interested in setting up a wine cellar, from a cellar in the basement to a walk-in wine cabinet in the kitchen. Whatever you choose, it will enable you to fully savour the exquisite flavours that your bottles of wine have to offer.