September 22, 2021
Winterize your deck or balcony
Properly protecting your deck or balcony from harsh winters takes some time and advance planning. Find out what precautions you should take so you don't overlook anything.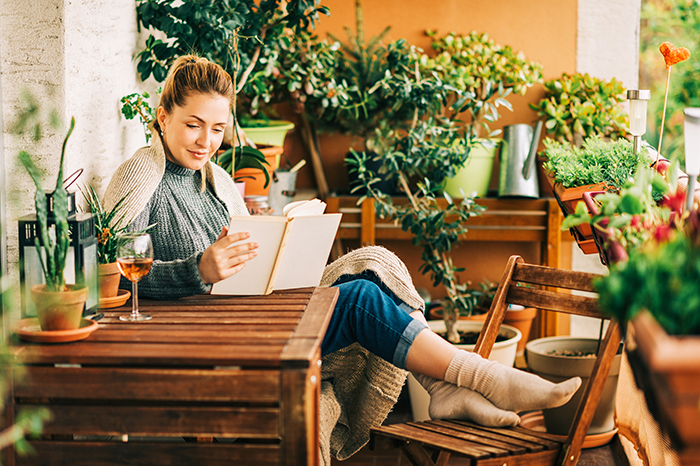 How to prepare your deck or balcony for winter
There are a number of steps involved in winterizing to protect your plants, furniture and appliances from the elements. It's a good idea to check patio furniture and other items for damage. Repair or replace them as needed: next summer, you'll be happy you did. Garden furniture should be cleaned thoroughly with soapy water.
Avoid leaving untreated wood, rattan, plastic or metal outdoors. Store cushions, ottomans and hammocks indoors.
Take the opportunity to remove and wash screens on the porch and patio doors, and replace them with glass.
Pick up dead leaves, branches and wilted flowers and place them in your compost. If you don't have a composter, find out how your municipality picks up compostable material.
Prune shrubs and plants before covering them with glass cloches, burlap or plastic wrap to protect them from the weight of snow. Mulch is a good option to insulate the soil. Plants grown in terracotta pots should be taken in by early fall so the ceramic doesn't crack in the cold.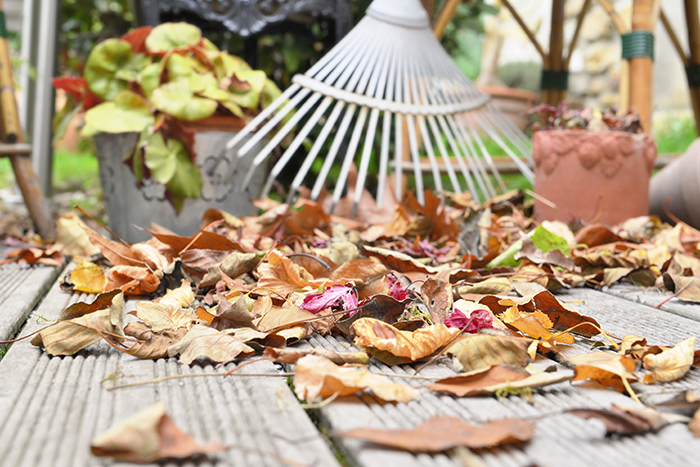 Things you might forget
When spring rolls around, you may discover you've left the barbecue outside unprotected. If you didn't put a waterproof cover* on it, you'll need to clean off the plant debris (leaves, small branches, etc.) that has collected. Before you cover your barbecue for the cold season, wash the cooking racks and the inside of the lid, then remove the tank. If it's a gas barbecue, clean the burners as well. The best solution is to store your barbecue and garden furniture in a heated area indoors, if possible.
If you have a rain barrel, don't forget to open the spigot and drain it, remove hoses and other components, and cover it with a tarp or place it upside down for the winter—these small preparations are often forgotten. Fully close the outdoor taps and store the garden hose and watering cans.
Make a list of tasks to be completed and check them off as you go to make sure nothing is overlooked.
*Make sure the barbecue and outdoor furniture covers are securely fastened. Otherwise, you may find the wind has picked them up and dropped them off in a neighbour's yard!
---
Are you passionate about real estate? Subscribe to the Centris.ca newsletter now.
See also:
The ABCs of buying a patio heater
Rebuilding your wooden deck in five steps
Add a touch of autumn to your home decor