December 1, 2022
Find your ideal country house for sale or rent on Centris.ca
Dreaming of a beautiful country house? On Centris.ca, you'll find country houses for sale or rent in the area you want to settle or enjoy as a weekend haven.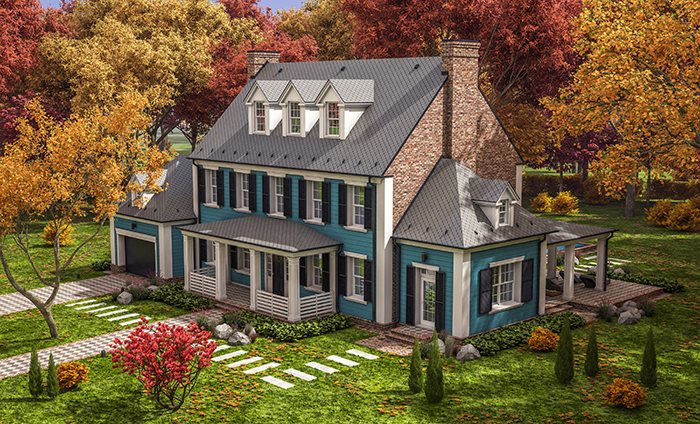 Read on for some winning Centris.ca search tips to help you find the property that's right for you.
Define your needs
Every time you visit Centris.ca, there are tens of thousands of properties for sale or rent. Before starting your search, you need to identify your needs:
Choose your preferred property type
Do you have a cottage-style country house or hobby farm in mind? Centris.ca allows you to search by different criteria, including property type.
To get started, go to the Centris.ca homepage and click on "Filters" to the right of the search bar.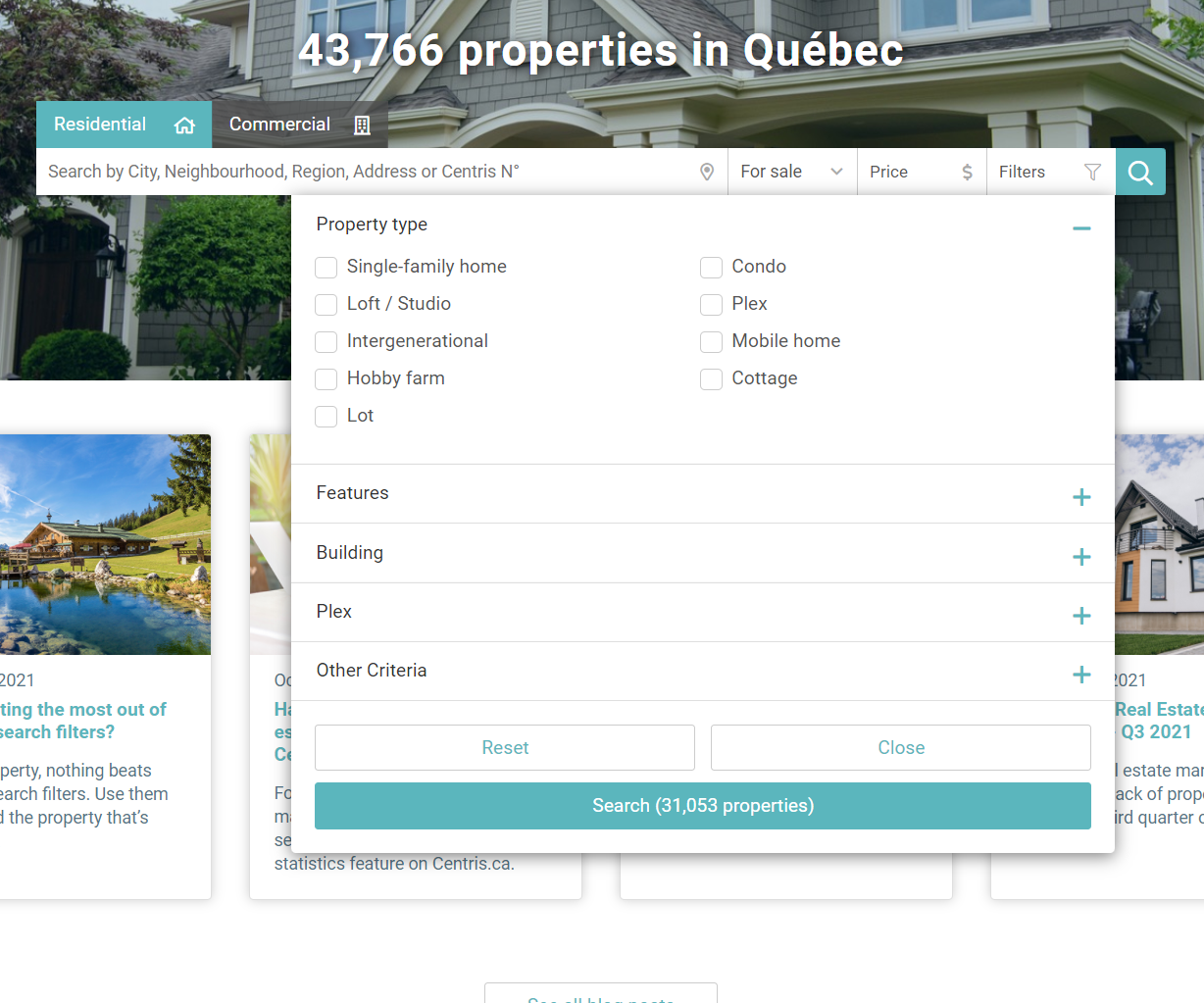 The hobby farm or cottage property type categories are sure to offer up country houses that could be just right for you.
Don't forget to search single-family homes located in rural settings, forested areas or small villages—they can make perfect country houses.
Fine-tune your search
The Centris.ca search bar offers other useful options for finding a property in the countryside. Under the "Features" tab, you can select houses on the waterfront or with waterfront access. These are classic features for a great home in the country.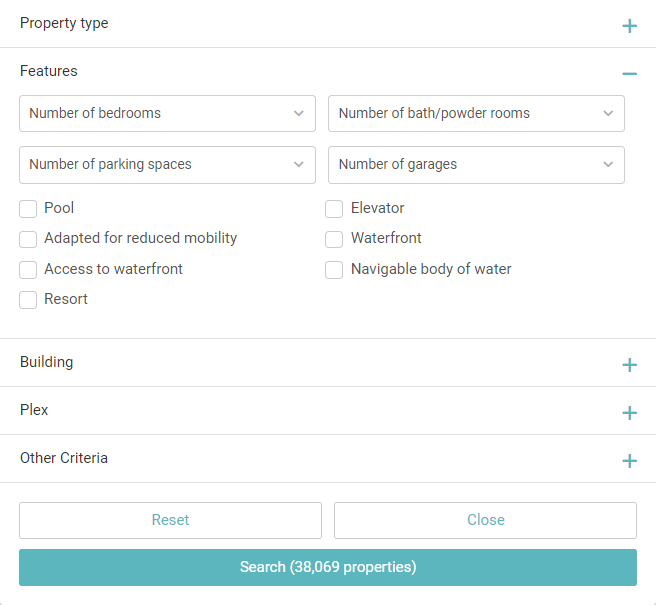 The "Building" tab in the "Filters" drop-down menu lets you choose the exact type(s) of construction you are after.
Finally, opening the "Other Criteria" tab lets you select your preferred area. Obviously, in the country, people enjoy having space around them. That said, a cottage on a relatively small lot with topography or trees may still offer enough privacy.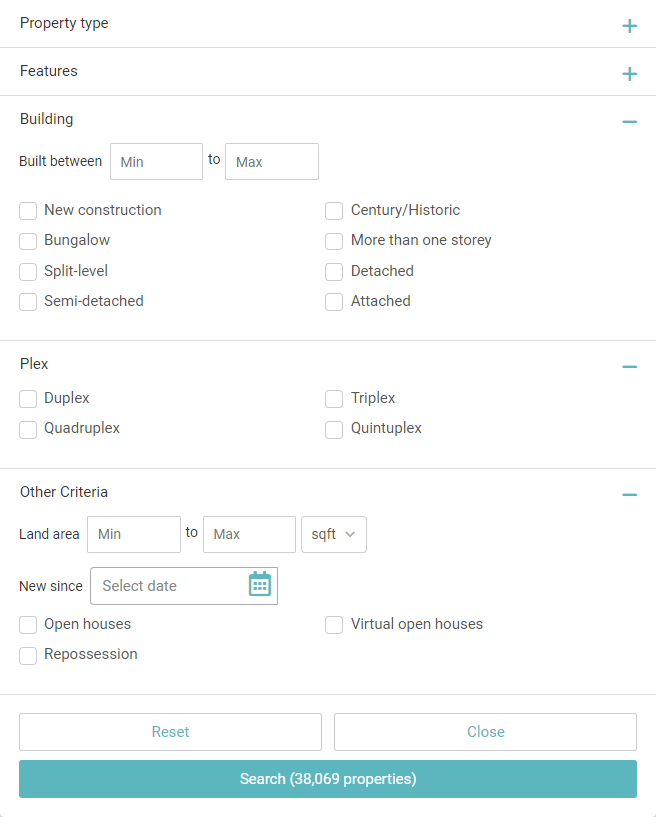 If you have a free Sunday and want to visit some properties, check the "Open houses" box.

Extra tips
Before you even start searching, create an account on Centris.ca so you can save your favourite properties.

If you have any projects or renovations planned for your country house, make sure you check municipal by-laws before going ahead.

Search by geographic area, looking for properties in one area at a time. This way, you won't get lost or disappointed when realizing that the property of your dreams is a six-hour drive away!

Think carefully about your lifestyle habits—a beautiful country house will lose its appeal if a long drive for groceries is really not your thing.

You should also have a clear idea of the inconveniences you're prepared to live with in the countryside: do you want to draw water from a well and have

a septic tank

?

Keep an open mind when searching an area; if you stumble across a real gem, you may also discover a region that is fantastic for you.

If you're not sure whether country life is for you, make sure to choose a property that you can easily resell.
So, are you ready to take the leap? Get started right away or consult a real estate broker for help.
---
Are you passionate about real estate? Subscribe to the Centris.ca newsletter now.
See also:
View new properties in just a few clicks
Looking for a rental cottage? Check out Centris.ca!
Waterfront or access to waterfront: Understanding the difference