November 17, 2021
Waterfront or access to waterfront: Understanding the difference
Looking for a property near a lake or a river? Your real estate broker can help you find it!

If you would also like to do your own research on Centris.ca, it's important to distinguish between "access to waterfront" and "waterfront", because they don't mean the same thing. That's why the search tool on Centris.ca allows you to filter these two features separately.
This short article will help you with your search on Centris.ca.
Definitions
Access to waterfront: there is access to a body of water, but the property is not necessarily at the water's edge. The owner may have an acquired right because their residence is a few metres from the water or across the street.
Waterfront: the property is on the edge of the water, but that does not mean that there is automatically access to the waterfront. For example, a property on the St. Lawrence River does not necessarily have access to the river.
Another important term is navigable body of water. This means that any small boat can be used on the body of water, even if it has a motor.
How to search
To search on Centris.ca, go to the home page where the search tool is located.

To look up properties that have waterfront access or are located at the water's edge, click on "Filters". This drop-down menu will appear: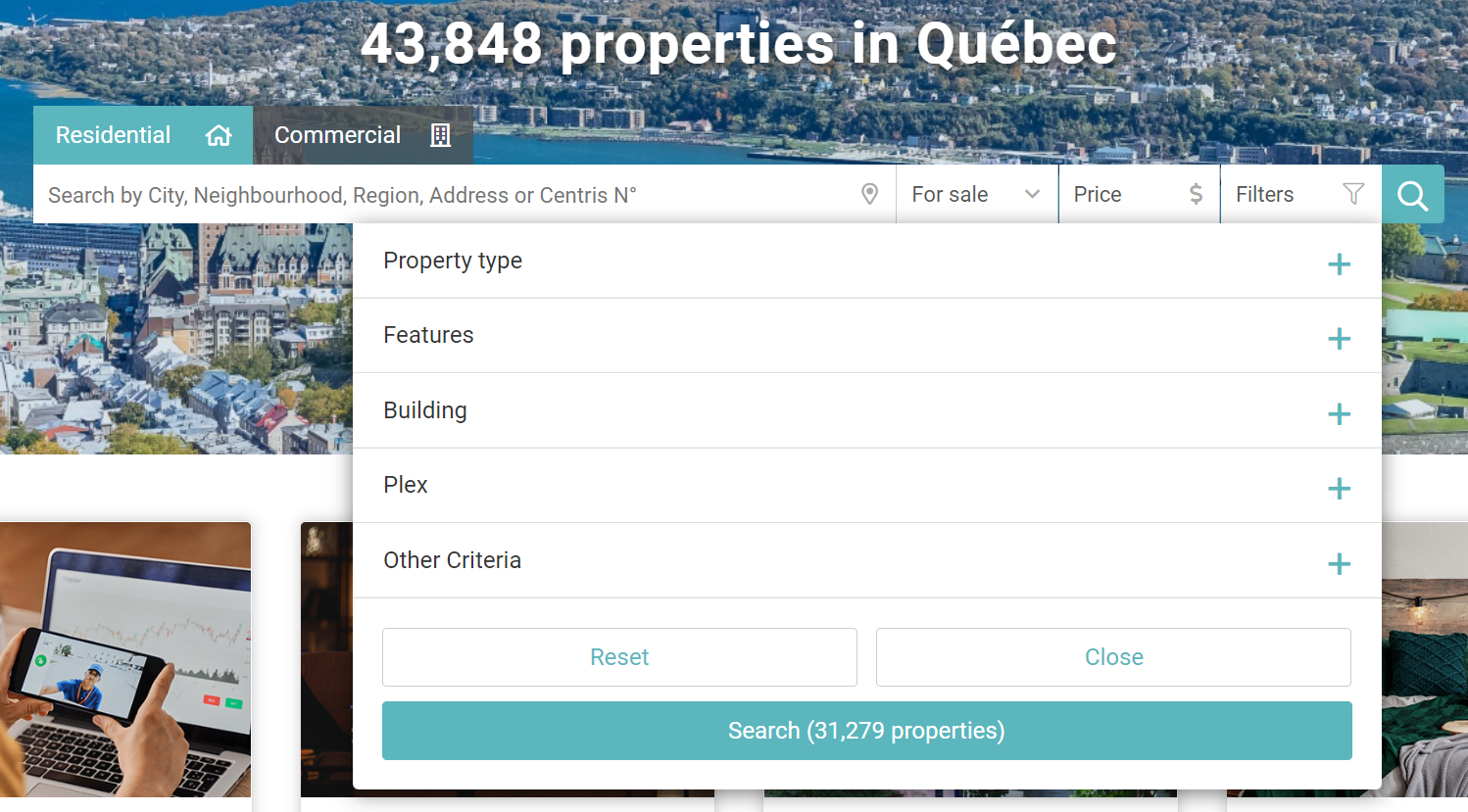 Next, click on the "+" sign to the right of "Features". This displays the list of search criteria.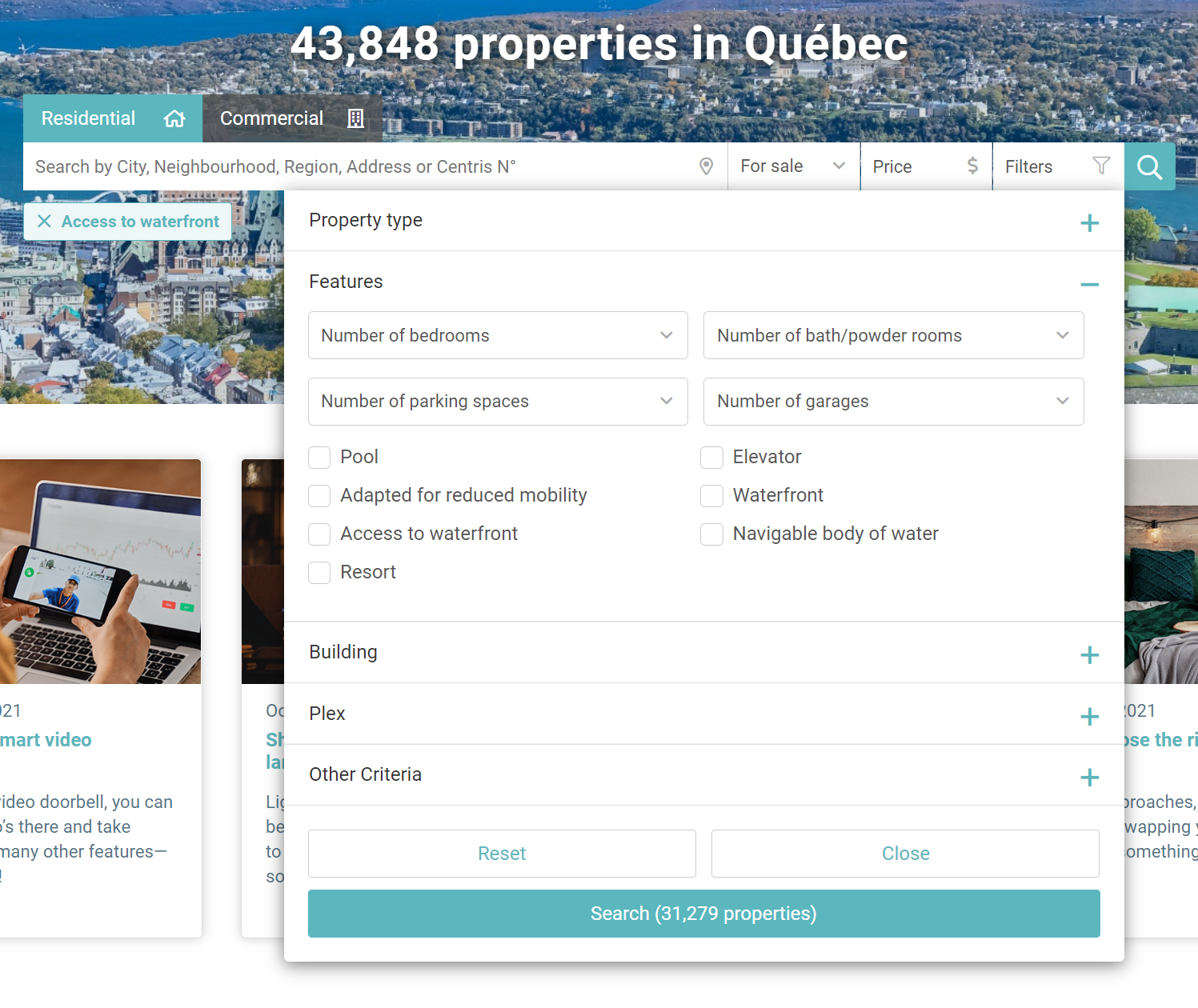 Then select "Access to Waterfront", "Waterfront" or both.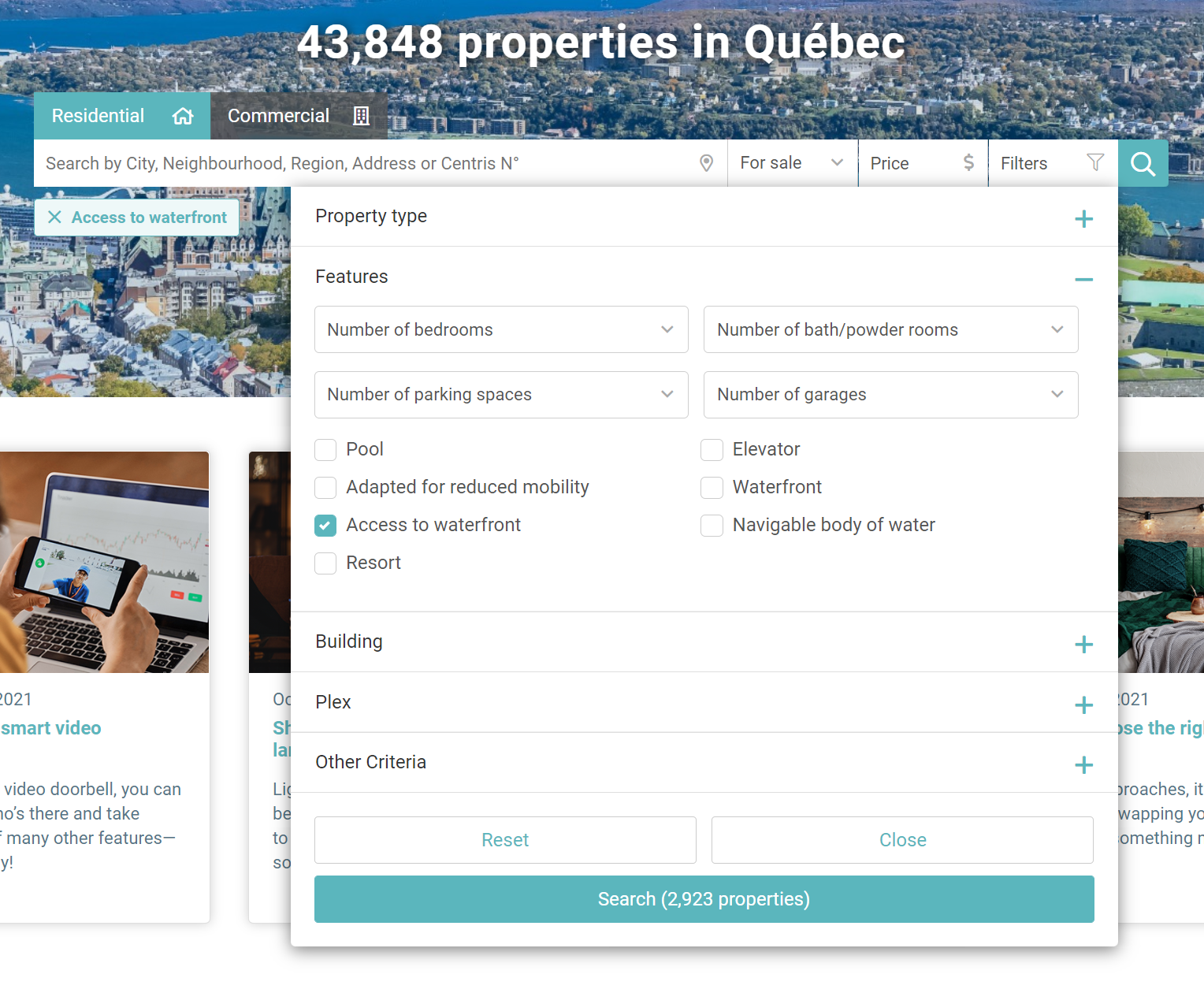 Once you've selected your features, the criteria will appear below the search bar.

To modify your search, you can delete a selected criterium by clicking on the "X", or restart completely by clicking on "Filters" again.
Want help from a broker? Click here to find a real estate broker.
---
Are you passionate about real estate? Subscribe to the Centris.ca newsletter now.
See also:
Are you getting the most out of Centris.ca search filters?
Share your favourites with your broker!