October 5, 2022
Is it Better to Lease or Buy a Commercial Space?
The COVID-19 pandemic has greatly changed the workplace landscape, including the rise in popularity of coworking. However, many entrepreneurs are still faced with the dilemma of whether to lease or buy commercial space. By reading this article, you will discover the advantages and disadvantages of both situations and make the best choice for your situation.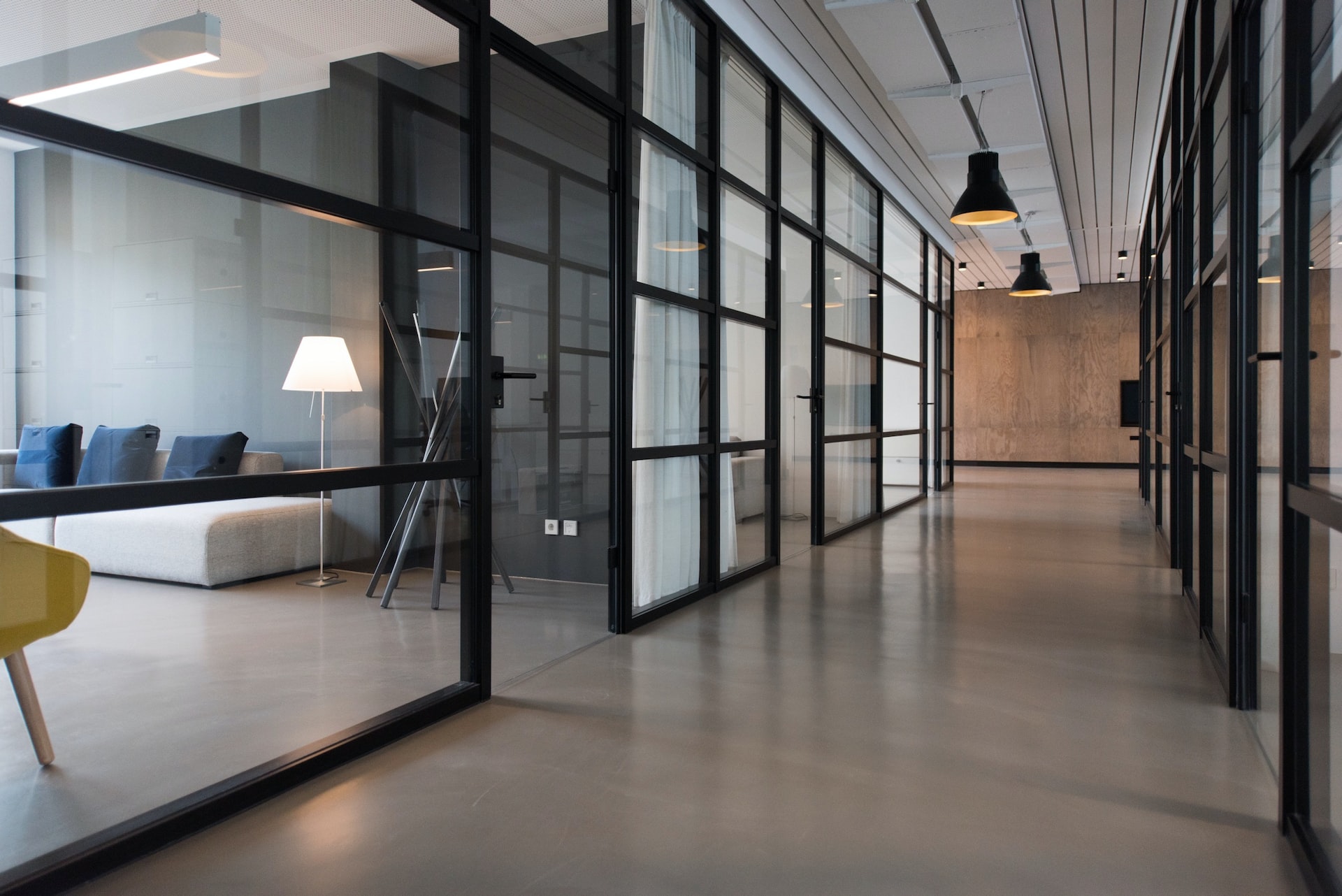 1. The Advantages and Disadvantages of Leasing a Commercial Space
Need flexibility? Here are a few things that could tip the scales in favour of leasing commercial space.
An Evolving Situation
Whether you're growing or downsizing, your business needs can change quickly. Therefore, leasing a commercial space will give you greater flexibility, especially by allowing you to move more easily.
Insufficient Working Capital
Buying a commercial building is a long-term investment. Even if business is good, your company may not generate enough cash flow to finance the purchase of a building. Therefore, if you don't have the necessary capital, you may be better off leasing.

New Responsibilities
Becoming a landlord brings new responsibilities and additional issues. Would you rather focus on your business than on managing a building? Leasing a commercial space may be the best solution.
2. Some Things to Consider When Leasing
Looking to lease a commercial space? Here are some things to consider before you sign your lease.
Leasehold Improvements
Find out what changes can - or cannot - be made to the space you wish to rent. In some cases, various restrictions may prevent you from using the space for purposes other than those originally intended or require that the space be returned to its original condition when you leave.

Other Fees
Who pays for common area maintenance and repairs, property taxes, insurance, and utilities? Before you commit, be sure to determine the roles and responsibilities of each party. That way, you can focus on growing your business with peace of mind!

Lease Renewal
In some cases, a landlord may refuse to renew your lease, forcing you to relocate your business, so be sure to check this clause when you sign your lease.

For more information on the specifics of commercial leases, see the following blog post: Commercial Leases:The 9 Things you Need to Know.

3. The Advantages and Disadvantages of Buying a Commercial Space
Buying a commercial space seems to be the ideal solution to set up your future workspace without any restrictions? Here are a few things that could make you a happy owner.

Personal Wealth
Commercial real estate can be a very interesting investment that allows you to accumulate wealth outside your business. Especially if your leasehold improvement costs keep rising!

Working Capital
By reducing rent-related expenses, the purchase of a commercial space could free up some of your working capital and allow you to focus on what really matters, the healthy growth of your business.
The Right Location
Think you've found the perfect location to increase your sales? Ease of access, proximity to your suppliers and parking are all good reasons to set up shop in a neighbourhood that will last!
4. Various Factors to Consider When Buying
While buying a commercial space may seem like the obvious solution, don't forget to consider the following.
A Long-Term Investment
Before purchasing a commercial property, make sure your business is stable and has the resources for a down payment.
Rising Interest Rates
In recent years, many landlords have benefited from low interest rates, but this situation is about to change. To deal with this, do some careful financial planning that anticipates a rise in interest rates.
Adequate Protection
Consider protecting yourself against latent defects or environmental contamination, for example, by obtaining a Building Condition Assessment (BCA) or Environmental Site Assessment (ESA). Also, have a lawyer or a notary do extensive due diligence on land titles, building zoning, easements, delinquent taxes, or any other potential problems.

Whether you plan to lease or buy a commercial space, expect additional costs for furnishing the space and relocating. Don't hesitate to consult a mortgage broker to estimate the reserve fund required for this project.
Also, remember to plan for a drop in productivity and sales before, during and after your move as this transition will likely involve a variety of unforeseen events.

In any event, do not hesitate to deal with a commercial real estate broker in order to be supported in every step of your project. Between now and your first meeting, browse centris.ca for commercial properties for lease or sale.
See also:
Source:
https://www.bdc.ca/en/articles-tools/money-finance/buy-lease-commercial-real-estate/buy-or-lease-my-commercial-space

https://www.journaldemontreal.com/2016/09/18/acheter-ou-louer-un-espace-commercial
https://www.lesaffaires.com/dossiers-partenaires/immobilier-commercial--conseils-pour-reussir/acheter-ou-louer-son-espace-commercial/613238

https://actualites-bureaux-commerces.seloger.com/locaux-pros/dossiers/faut-acheter-louer-local-commercial-article-40468.html