October 24, 2022
How to insulate an existing home
To improve the energy efficiency of your home, consider adding insulation to interior or exterior walls. Insulating an existing home will prevent air leakage and save you money!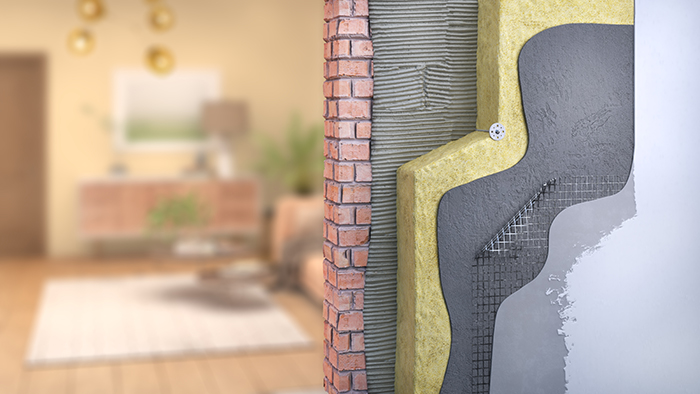 Cracked and/or poorly insulated walls can account for about 20% of your home's heat loss, according to Natural Resources Canada. So it's a good idea to get busy and improve your wall insulation. Remember, any renovation that involves opening up a wall is an opportunity to improve its insulation.
What to insulate?
Installing additional insulation to an existing home must be done properly. Firstly, find out how your walls are built and which ones require extra insulation. This information will tell you the amount of work required, the type of insulation to be used and the best way to install it. Too tall a task? Consult a specialist to get an accurate picture of what needs to be done and the best options moving forward. You can also visit the Government of Quebec's RénoClimat site for expert advice.
Interior wall insulation
Options include drilling holes in the walls and filling them with spray-in insulation, or attaching insulation panels over the existing finish. But be careful! Opening up a wall also means replacing electrical wires, checking the plumbing, seeing if a vapour barrier is needed, and doing the finishing work. Remember that you will lose a certain amount of space. But on the whole, insulating an interior wall is an inexpensive and fairly simple job—especially if you're in the midst of renovations. It's the ideal opportunity to insulate—grab it!
Exterior wall insulation
For this type of renovation, you will need to know the composition of your wall's structure and the climatic zone of your building orientation. These factors influence insulation needs. Adding exterior insulation is also a good time to renew the wall's siding. Given that this work is more expensive than interior insulation, you may need to:
Increase your budget for doors and windows

Consider other openings (vents, electrical ducts, etc.)

Comply with regulations concerning your home's architecture

Inspect the sealing of the

foundations

Extend the overhang on your roof to protect the walls
Choosing the type of insulation
To determine the right type and quantity of insulation, you should seek expert advice. Several factors can influence your choice, including the structure of the wall and the climatic zone of exterior walls. Other criteria to consider include cost, durability, composition, strength, etc.
Check for dampness
It is very important to address any moisture concerns before insulating a wall. Otherwise, you're trapping a problem that you'll have to fix later…by reopening the wall!
---
Are you passionate about real estate? Subscribe to the Centris.ca newsletter now.
What to know about exterior insulation for your house
Improve your home's insulation before the winter
Condensation on windows: causes, prevention and how to stop it