March 25, 2022
Trees and Shrubs for Small Yards
There are plenty of reasons to plant a tree or shrub on your property, the main one being that you love trees, greenery and nature. You may also want to attract birds to the house. Or maybe you have more practical reasons, such as wanting to reduce ambient noise, block the wind, or increase the value of your home.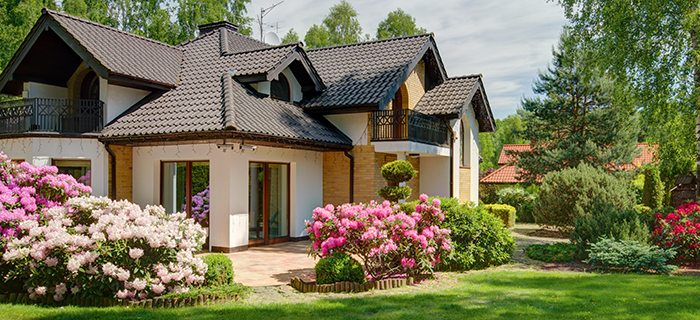 Whatever the reason, planting helps improve your quality of life. In today's battle against climate change, planting a tree is especially helpful in urban areas to counteract heat islands, and in turn, reduce pollution and smog.

There is a wide range of plants that can beautify small yards.

Obviously, it's a good idea to know how big a tree or shrub will grow to avoid any unpleasant surprises. To be sure of your choice, you should also consider how fast it grows, the colour of its leaves, how much shade it provides and, of course, the plant hardiness zone where you live.

Even if you have the extra space, there are certain factors that work in favour of smaller trees. Power lines are on the list, as well as a pool or flower garden that you don't want shaded out. Whatever the criteria, there are plenty of smaller trees to choose from.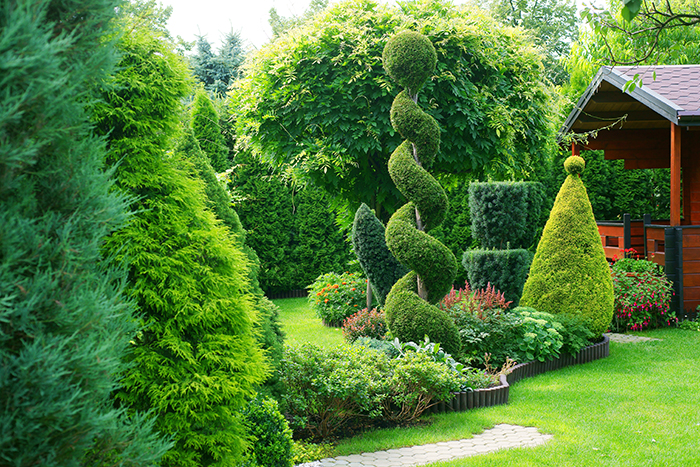 It's a good idea to head down to your local nursery for the best advice based on your location, preferences, etc. Here are a few popular tree options for those with limited space:

Canadian Serviceberry Height: 6 m — Spread: 3 m
Glorious all year round, this large shrub native to Quebec offers a brief burst of beautiful white flowers in spring before leafing out. Birds love its purple fruit in the summer and its colours are truly breathtaking in the fall. Several serviceberry varieties are available on the market, but be sure to get some expert advice on which would be best suited to your climate zone.

Weeping White Spruce Height: 5 m — Spread: 1 ½ m
As a slow-growing conifer, this spruce is ideal for small spaces. The Espace pour la vie website notes that its columnar habit and pendulous branches make it a favourite for small yards. It's also known for its ability to withstand Quebec winters and it looks great in all seasons.
Armstrong Red Maple Height: 15 m — Spread: 4 ½ m
This cultivar requires a slightly larger space. It enhances the environment of large buildings, making it a mainstay of Quebec's urban landscape. Its fall colours also make it a favourite among Quebecers.
Malus Gladiator Crabapple Height: 6 m — Spread: 3 m

This crabapple with its beautiful purple foliage and bright pink flowers in May is said to suit any type of land. It is also known to be highly resistant to diseases.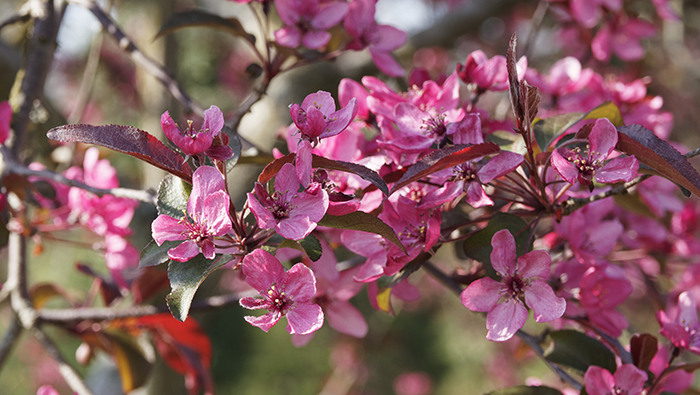 Horticulturists will tell you that there's no such thing as the perfect tree, and that a small or large plant that requires no maintenance, develops no disease and looks magnificent all year round... well, it simply doesn't exist! If you want a healthy tree that fits in well with your environment, you have to be prepared to make some compromises on choice and accommodate certain restrictions. If you can, consult horticultural experts—these passionate green thumbs will make your decisions a whole lot easier.
Please note: some municipalities recommend specific species for your area and offer a subsidy—find out more!
Recommended reading: The Jardin botanique's horticultural and botanical guide.
---
Are you passionate about real estate? Subscribe to the Centris.ca newsletter now.
See also:
4 tips for sowing grass in spring
Planting a tree in front of your house