September 12, 2023
Buying a hot tub: prices and maintenance
Imagine stepping into a warm, bubbling oasis right in your backyard – a place where stress melts away and relaxation takes center stage. It's no wonder that hot tubs have become increasingly popular among homeowners looking to invest in their living spaces. However, before you take the plunge into the world of hot tub ownership, there are a few things you should know about prices and maintenance.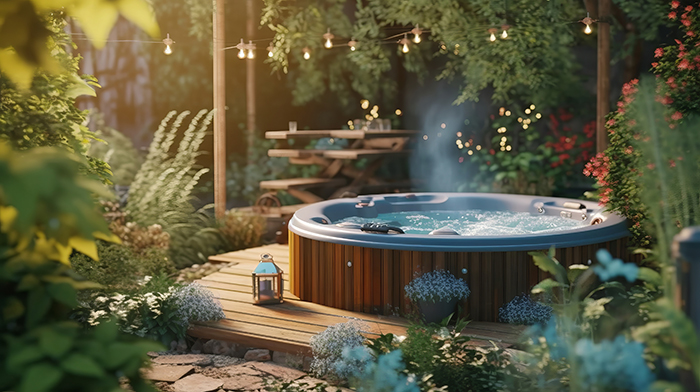 Unveiling the costs behind hot tub prices
The cost of a hot tub can vary widely based on multiple factors:
1. Materials
The type of materials you choose for the shell and cabinet of your hot tub; whether it is inflatable, wood, plastic, or acrylic, will greatly impact the cost of the hot tub. For example, an inflatable hot tub typically costs under $1,000 whereas a solid, entry-level hot tub can be between $2,500 to $5,000.[1]
2. Indoor vs. outdoor installation
The median cost of installing a hot tub is $375.[2] Outdoor hot tubs might incur additional costs due to landscaping, decking, or additional electrical requirements. Indoor hot tubs may need specialized ventilation systems to maintain proper air quality. Therefore, you may find yourself paying up to $1,000 for installation.[3]
3. Size and features
The size of the hot tub and the number of features it offers play a significant role in determining the price. Value-priced hot tubs with LED lights, waterfall spouts, or an increase in jets range from $5,000 to $8,000. Premium hot tubs made with more efficient insulation and advanced water filter systems can be between $8,000 to $11,000. For a luxury model with all the bells and whistles available, you can expect to pay $13,000 or more.[4]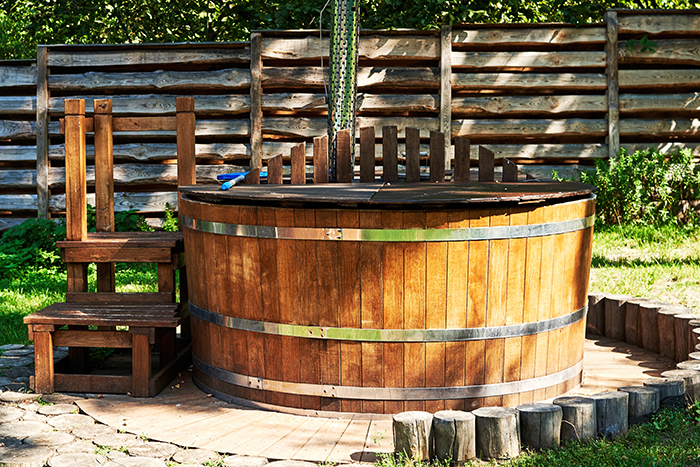 4. Inground vs. above ground installation
Inground hot tubs typically involve more extensive installation work, which can impact the overall cost. According to This Old House, above-ground hot tubs can range anywhere from $400 to $20,000, whereas in-ground hot tubs start at $8,000. Installation costs are one of the biggest differences to account for between the two.
Operational costs
While the upfront cost of a hot tub is a significant consideration, it's essential to account for ongoing operational expenses as well:
1. Heating
Keeping the water at a comfortable temperature requires energy. Efficient insulation and covers can help minimize heat loss and reduce heating costs.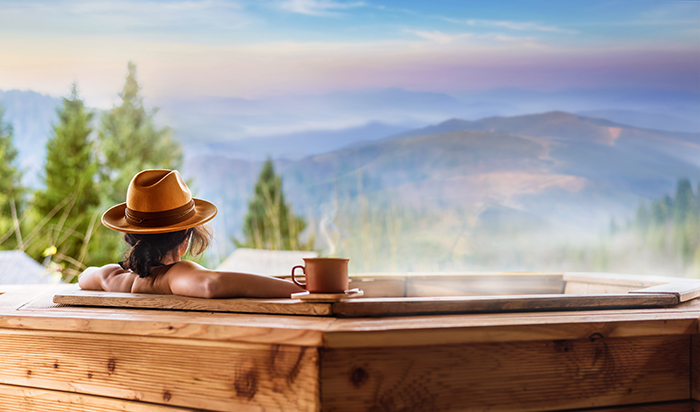 2. Electricity
Hot tubs use electricity to power water jets, lighting, and other features. The more features your hot tub spa has, the higher your electricity costs may be.
3. Water Maintenance
Regular water testing, chemical treatments, and water changes are necessary to maintain clean and safe water.
You can expect to pay approximately $100 a month in hot tub operational costs.[5]
Taking the Plunge
Buying a hot tub can transform your outdoor space into a relaxing retreat, but it's essential to be aware of the costs associated with both the purchase and maintenance. Before making a decision, consider your budget, the size of the hot tub, the features you desire, and the ongoing maintenance requirements. By doing your research and planning ahead, you can enjoy the luxurious benefits of a hot tub for years to come.
---
Are you passionate about real estate? Subscribe to the Centris.ca newsletter now.
See also:
Which outdoor lighting should you choose for your backyard?
Increase the value of your home with a wood deck
Transform your bathroom into a relaxing oasis
---