September 14, 2023
What is the percentage of the 2023 rent increase?
How much will the rent increase be in 2023? The question weighs on renters' minds. And with good reason: the rental market is currently seeing record demand.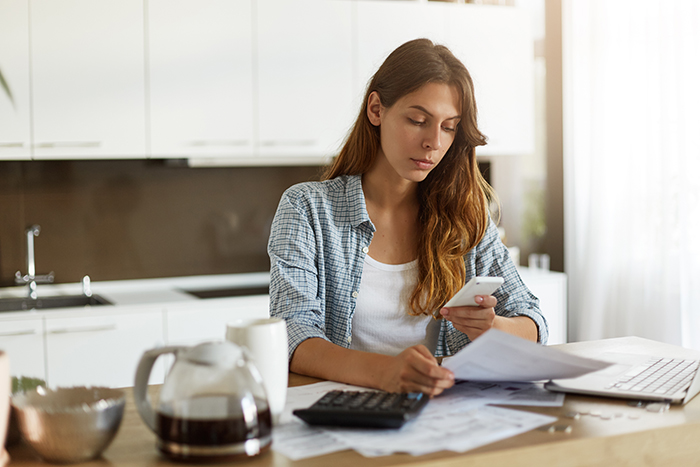 Read on to learn about how the rent increase is calculated, available tools to understand it, and how to exercise your right of refusal if you do not agree with the increase. Let's dive in!
How is the rent increase calculated?
In Québec, the Tribunal administratif du logement – formerly called the Régie du logement – sets the applicable percentages for calculating the rent adjustment, in accordance with the Regulation respecting the criteria for the fixing of rent. In addition to the various elements that rent may cover, such as electricity, maintenance, and management costs, applicable percentages are also based on the monthly Consumer Price Index for the previous year, issued by Statistics Canada.[1]
For 2023, the Tribunal administratif du logement is suggesting an increase of 2.3% for unheated homes and 2.8% for homes with electric heat.[2] However, the Canada Mortgage and Housing Corporation (CMHC)'s Housing Market Outlook predicts that due to high demand, Montréal rents will increase by 10%.[3]
Are there calculation tools available?
The Tribunal administratif du logement has a calculator to help lessors and lessees calculate an acceptable rent increase. No one is required to use it, but it can help calculate[4] common expenses, such as:
municipal and school taxes;

insurance;

major improvements; and

building operating costs.
Here is a fictive calculation scenario that shows how these percentages are applied.
Can you refuse a rent increase?
Lessors and lessees have the right to reach an agreement on a rent increase that is acceptable to both parties.[5] As such, lessees may:
accept the rent increase;

refuse the increase and leave the dwelling; and

refuse the increase and stay in the dwelling.
If you refuse your landlord's rent increase but wish to remain in your dwelling, you must send written notification of your intention. In the month after receiving this notice, your landlord may ask the Tribunal administratif du logement to fix the rent.
Exception: for buildings built five or fewer years ago, if this restriction is indicated in section F of the lease, lessees who refuse the rent increase must leave their dwelling at the end of the lease.[6]
It is also important to remember that real estate market conditions affect rent increases. In addition, high prices for houses and condos, rising interest rates, and increased migration result in less available, more expensive rental housing.[7]
---
Are you passionate about real estate? Subscribe to the Centris.ca newsletter now.
See also:
Joint tenancy: benefits, obligations and lease
Rent-to-own: An answer to home ownership
Renting or owning: What should you consider?
---