October 12, 2021
Buying a multiplex: What you need to know
Are you thinking about buying a multiplex? It could be a source of monthly income and a great investment… if you take the time to prepare.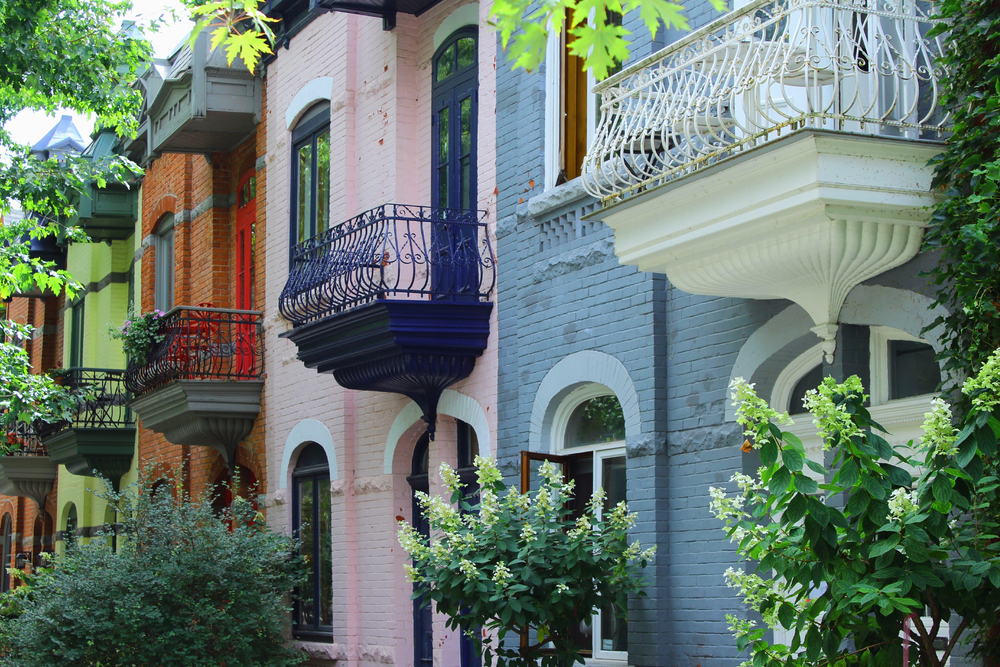 Here's what you need to know before buying a multiplex:
Buying a multiplex is different from buying a home. A building that has more than five units is considered a commercial building, which means you'll need to get a commercial mortgage to buy it. This type of loan follows different rules. The financial institution will evaluate the profitability of the building, as well as its location, condition, occupancy rate, etc. Your financial situation will also be taken into account.
The down payment required is usually 25 per cent. You can reduce this percentage by purchasing mortgage insurance.
To evaluate the profitability of a multiplex, several factors must be included. You must take into account the price paid, the net income (rental income minus operating expenses) and the estimated value of the building. By dividing the amount paid by the net annual income, you get a ratio. To obtain a good return, this ratio must be between 10 and 16. The estimated value of the building is used as evidence when obtaining the loan.
If you want to live there or house your children there, you must pay compensation to any displaced tenant. You cannot evict a tenant to move yourself in without following the specific rules dictated by law. Also, if a company is the owner, it cannot evict a tenant for this reason. Be sure you are fully informed .
You will need to manage tenants. Even if you take precautions, you will certainly have more demanding tenants than others. Do you have the time and desire to manage multiple tenants?
If you do any work, you will be footing the bill. Do not rely on rent increases to pay for your renovations: rent increases are regulated by the Régie du logement.
How to find the right multiplex for you
Don't leave your search for a good multi-unit property to chance. Visit Centris.ca to find multiplexes for sale. Search both residential and commercial properties, as this search depends on the number of units.
In addition, rely on the expertise of a professional by calling on a real estate broker . They will do the research for you, based on your criteria, your objectives and your financial capacity.
Before making a purchase
If you want your purchase to be profitable, it is essential that you carry out the following checks:
Visit the neighbourhood and find out what it's like. The price of the building may be very attractive, but if the area is not well-known, your investment could suffer.

Have the building inspected by a professional.

Check the leases to make sure everything is in order.

Meet with tenants to get a feel for ​​the clientele and get their feedback on the condition of the building and the neighbourhood

Check with the City, the Régie du bâtiment and the Régie du logement to ensure everything is in order with the building you're interested in. Have all taxes been paid? Does the building comply with the requirements of the Régie du bâtiment?

Are there frequent disputes for unpaid rents?
Are you in good enough financial shape?
Buying a multiplex can be a good investment if all goes well. But do you have sufficient financial resources to deal with unforeseen events? If, for example, emergency renovations are required, will you be able to do them?
And what if tenants don't pay their rent? Do you have enough cash flow to keep you afloat?
Get help from a real estate broker
Buying a multi-unit building is a complex operation. For it to be profitable, you should leave nothing to chance. That's why it's essential that you use the services of a real estate broker . A broker is a professional who is trained to support you in your transaction. Not only are they there to guide you, but also to protect you at every step along the way.
Find out more or find a broker .
See also: