August 26, 2022
Hybrid Work: Why Choose Coworking?
Combining an office environment with telecommuting, the hybrid work style is becoming the new reality. Many companies are juggling this idea and are looking for solutions that meet both the demands of employees and the needs of the organization. Coworking—or the rental of shared workspaces—provides a very interesting solution to this new way of working.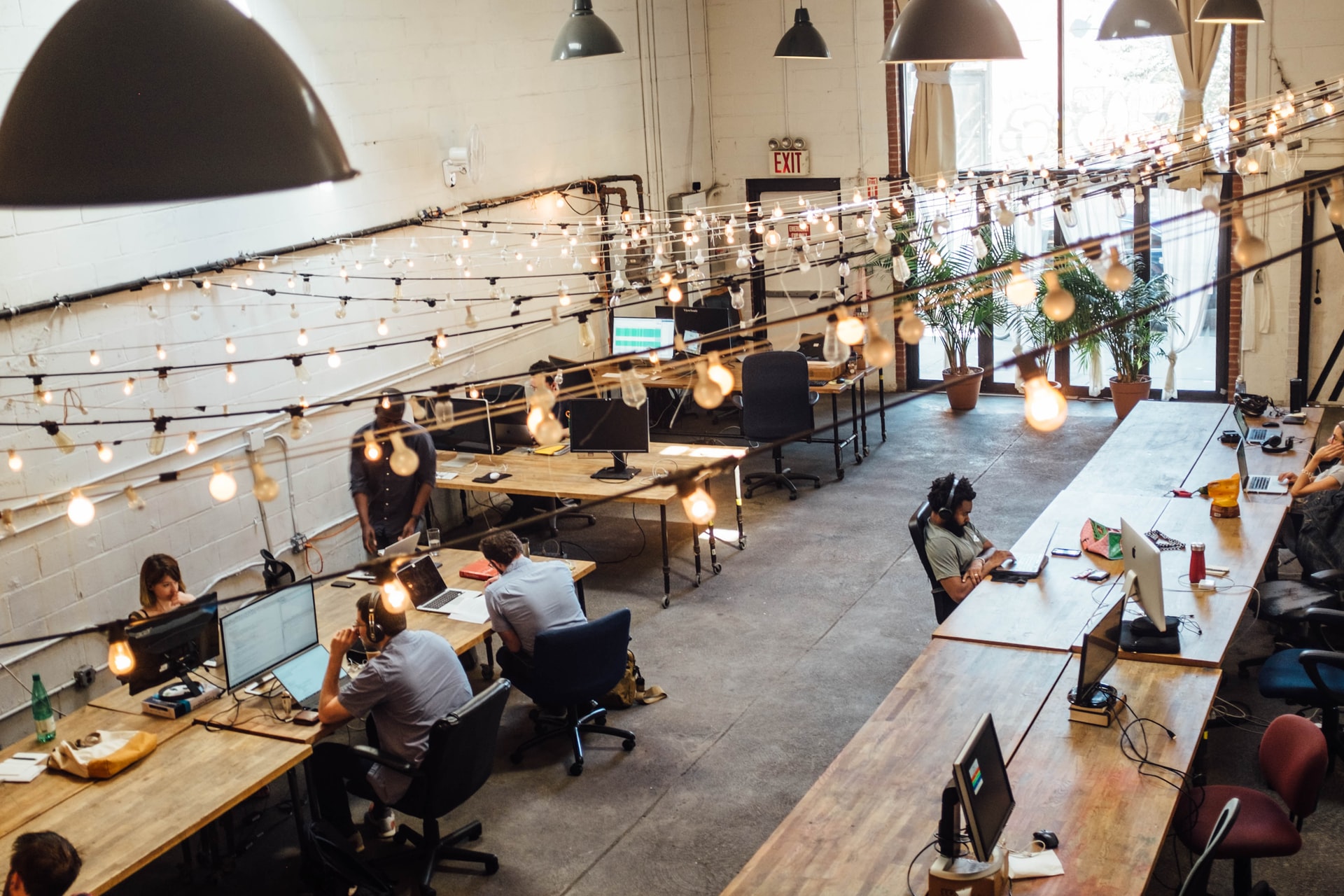 1. The Challenges of Hybrid Work
The new post-pandemic work schedules offer much more flexibility than before! Working two days at the office and three days at home, or vice versa, employees now enjoy benefits that greatly improve their quality of life, such as not having to commute to the office, saving money, being more focused and having more quality time with their loved ones[1].
However, a HubbleHB survey of more than 1,000 employees from companies of various sizes and industries reveals that nearly 70 per cent of workers want to telecommute, but they also want access to a workstation with their colleagues[2].
While this is advantageous from a human resources perspective, it does pose real challenges in terms of office space management. For example, the impact of hybrid work on commercial leasing is drastic, with many workstations being occupied on a part-time basis. In this context, the cost of rent can quickly become a major issue for the survival of a company.
2. How Do You Improve the Profitability of Your Office Space?
Faced with a lower occupancy rate, some companies will choose to quickly reduce their office size, even if it means having to pay penalty fees for breaking their lease[3]. Others, on the other hand, will take advantage of the opportunity to sublet a portion of their lease to a third party, taking care to define the responsibilities and obligations of each party.
3. Why Choose Coworking?
In the context imposed by the pandemic, a lease with full flexibility has many advantages. According to an article published on the Montreal Cowork website, the number of shared workspaces has tripled in the world over the last four years[4].
A flexible office is therefore an ideal solution for any company that wants to adapt the number of workstations to the schedules and needs of its teams, while taking advantage of[5]:
Workstations located in an open area to promote collaboration

Closed offices for one or more people to ensure confidentiality

Conference rooms for team meetings
In addition to being a turnkey solution, coworking space rentals allow you to only pay for the days you use the space. In most places, you will also be able to change your commitment with little notice.
4. Coworking Spaces: A Turnkey Service
Generally, the cost of a coworking space is charged at a fixed cost, daily or a monthly subscription, according to a predefined agreement. For instance, the monthly cost can be as low as $185 and as high as $400[6].
Coworking spaces are generally very well located and include[7]:
Leasehold improvements

Office furniture

Wireless Internet access (WIFI)

Mail reception and management

Related costs (heating, electricity, building insurance, etc.)

Housekeeping and repair work

Secure access at all times

Parking spaces

Access to food and recreational areas
In addition, many coworking spaces organize networking events for their tenants, which will help you develop your business community and propel your company forward at a rapid pace!
In short, coworking is a tailor-made solution that fits perfectly with the new reality of hybrid work. For many entrepreneurs and employees, leaving home from time to time to work in a collaborative space is a very interesting option.
See also:

---