September 29, 2022
5 blue kitchen ideas that could work in any home
While sage green kitchens seem to pop up everywhere these days, another trend is on the rise: blue kitchens. From pale blue to dark blue, blue kitchens are a good fit with many different styles. Here are 5 blue kitchen ideas that could work in any home

.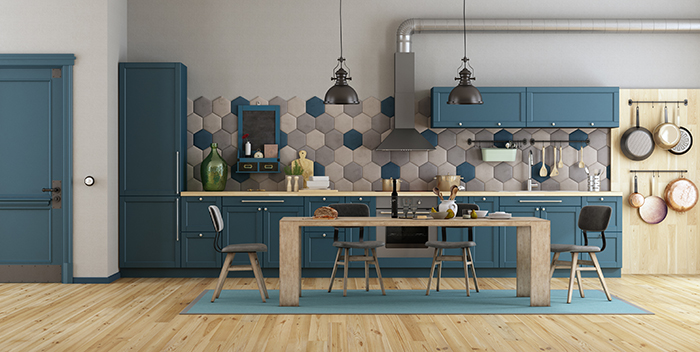 A white kitchen with a blue island
White kitchens never go out of style. But without a splash of colour, they can look dreary. To spice up your kitchen, why not add a big blue kitchen island? It's practical and will make your white kitchen pop. Not sure what kind of island would suit your kitchen? Check out these tips to help you decide.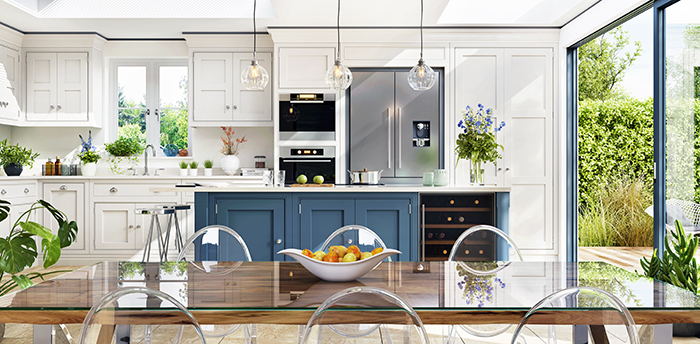 Paint your kitchen blue and white
The two-tone (or tuxedo) kitchen trend is alive and well. And blue is the perfect pick for this look! Recreate the look in your own kitchen by painting your lower cabinets navy blue and your upper cabinets white, for example. If a navy blue kitchen is not your thing, look here for other kitchen colour ideas.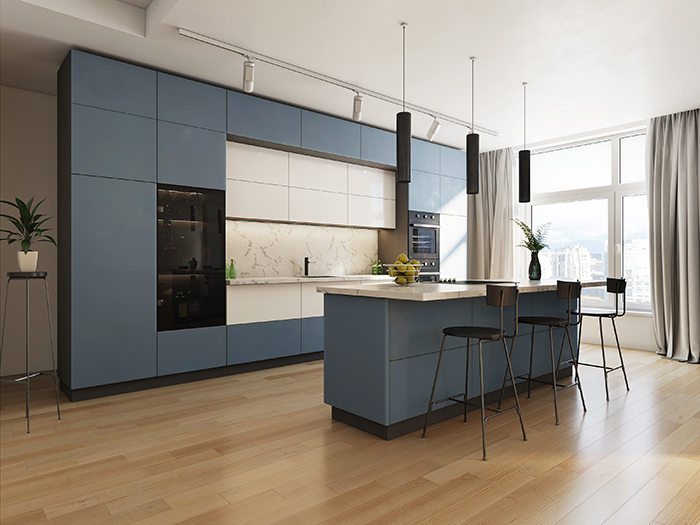 Blue kitchen accessories
If repainting your kitchen or cabinets is not an option, why not add some blue-toned accessories instead? Blue kitchen chairs can add a touch of drama to the room, or a big, beautiful carpet in different shades of blue under the dining room table.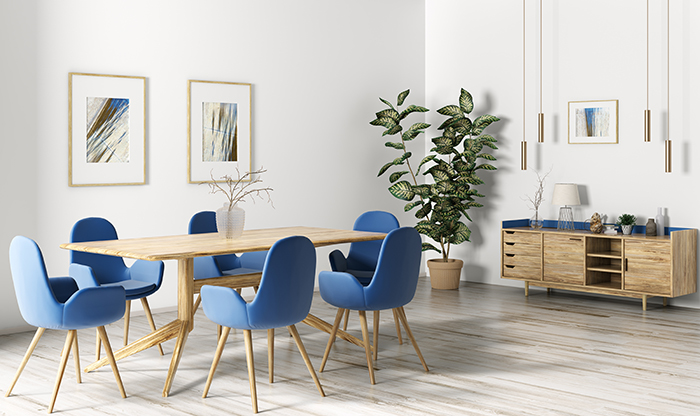 Blue kitchen wallpaper
To give some punch to a small kitchen and create the illusion of a bigger room, wallpaper an accent wall. For an even bigger impact, pick a wallpaper with a maximalist pattern. Looking for ideas to renovate a small kitchen? Read this article for some helpful tips.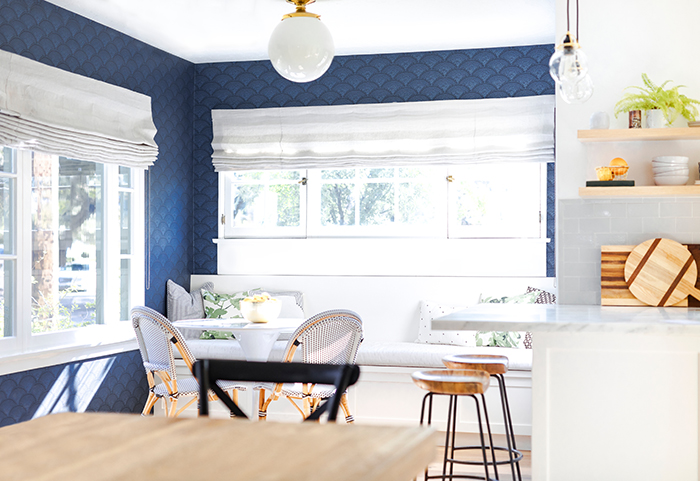 Go bold and beautiful!
While there might be some truth to the saying that light colours make a kitchen seem larger, we also see many dark-coloured kitchens sporting a look that says "comfort" without losing that spacious feel. Blue is an excellent choice to create a bold look in the kitchen. Look for inspiration in these dark-coloured kitchens.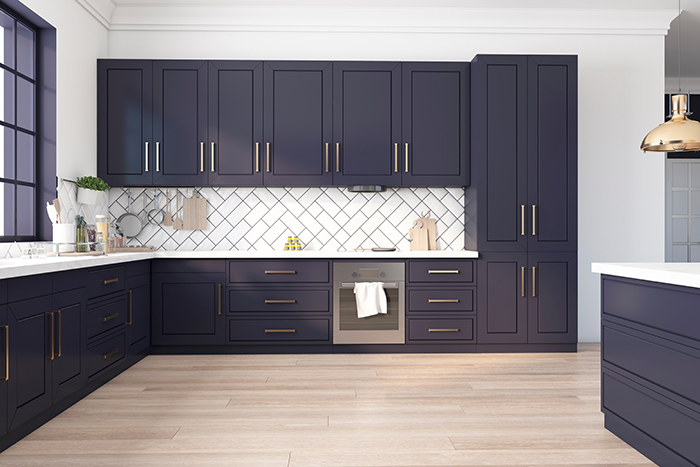 After a long day at the office, who doesn't want to come home to a calm, relaxing space? The best way to create this kind of feeling is to bask in blue, a colour known for its calming effects. Just seeing it inspires a sense of serenity, peace and tranquility. We hope these suggestions will inspire you to create an inviting blue kitchen where you can enjoy your meals.