November 22, 2022
How to create beautiful black and white interiors
If you're looking to give your home a touch of class, it's hard to go wrong with black and white decor. By adding hints of black to a white room, you'll give your decor a chic and modern touch.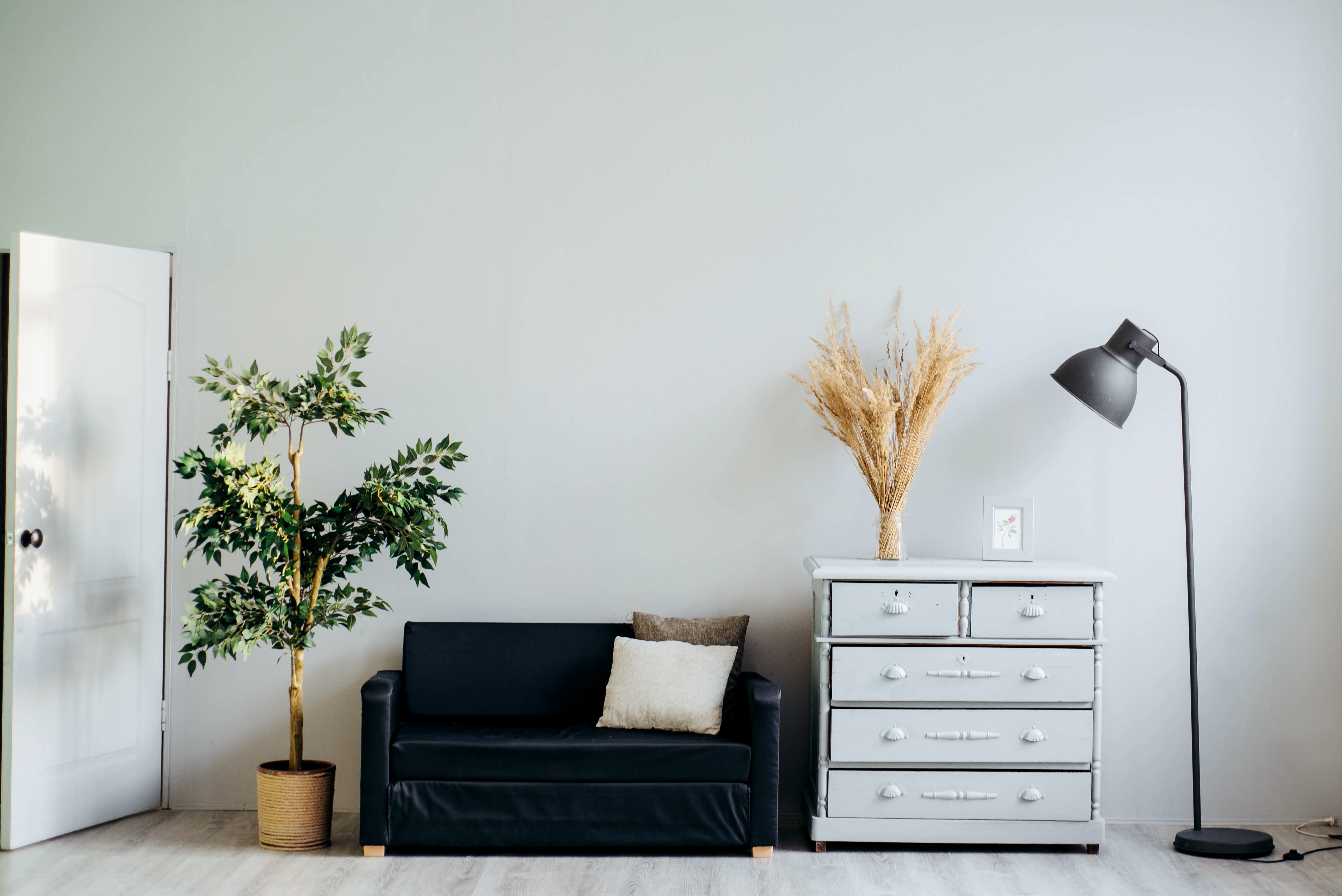 To get your ideas flowing, we've put together a few examples of black and white decor for you.
A black couch against a white background adds to the decor without overwhelming it. To complement the black and white theme, you can add a lamp or a chest of drawers with black handles. The black pairs well with the grey floor.
The black sink and appliances contrast with the pristine white counters and cabinets. The grey-toned kitchen backsplash makes the whole room pop, adds texture and balances the coldness of a nearly all-white kitchen.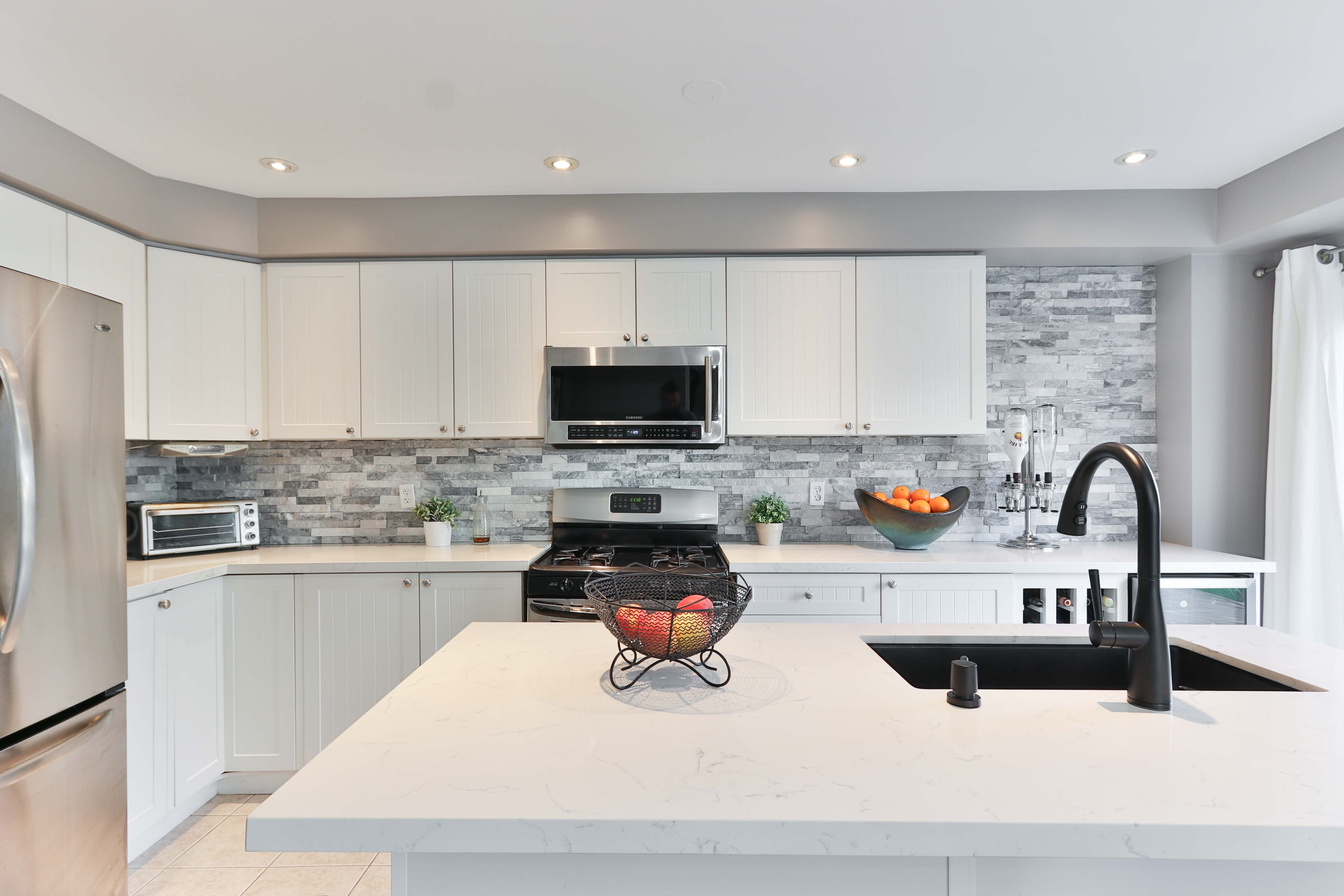 This white kitchen with a distinctly modern feel perfectly illustrates the magic of black and white decor. From cabinets and countertops to stylish furniture, this kitchen exudes style and comfort.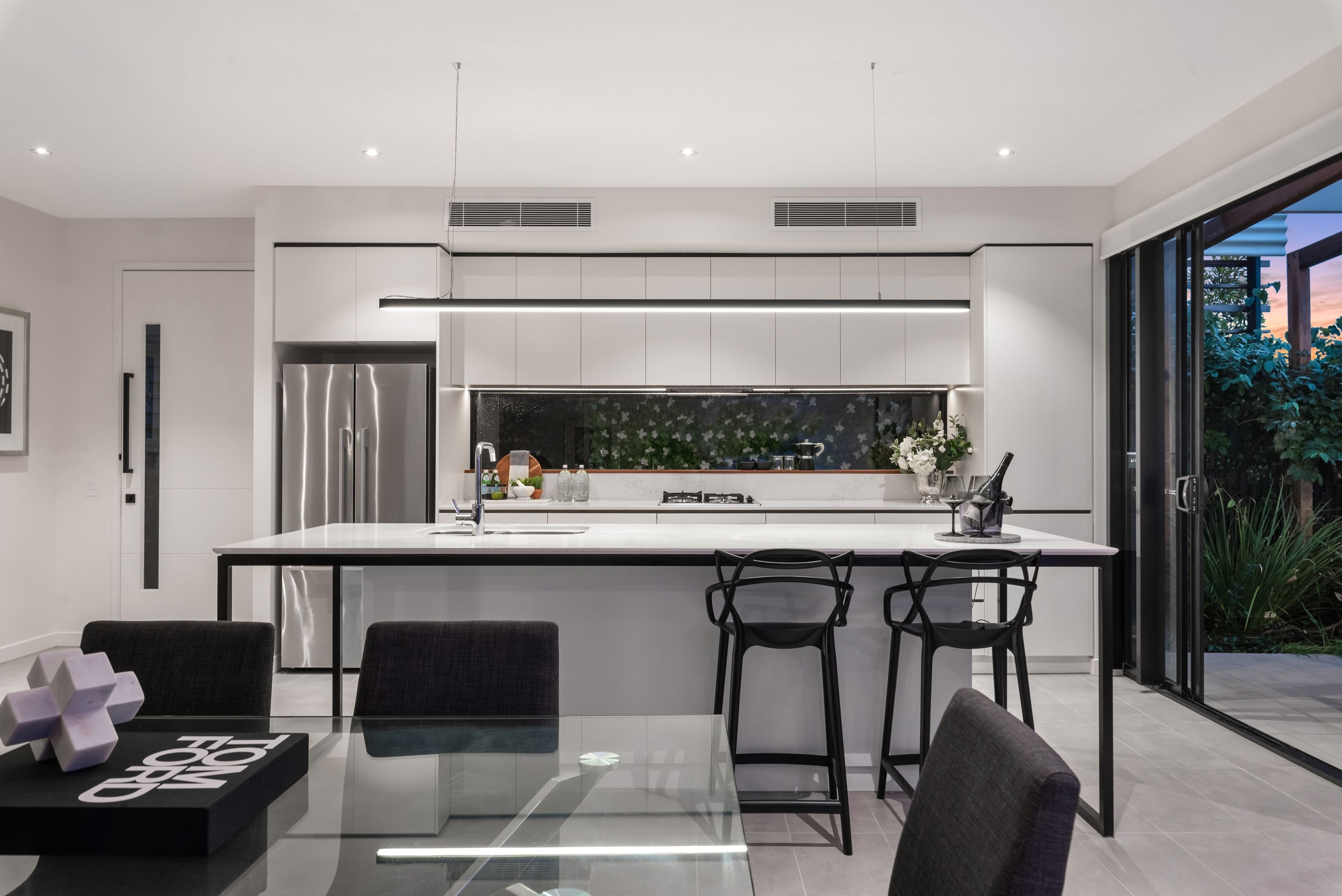 In a bathroom, exclusively using black and white is a fantastic way to give the room a calm and clean feel. Photo: Jean-Philippe Delberghe on Unsplash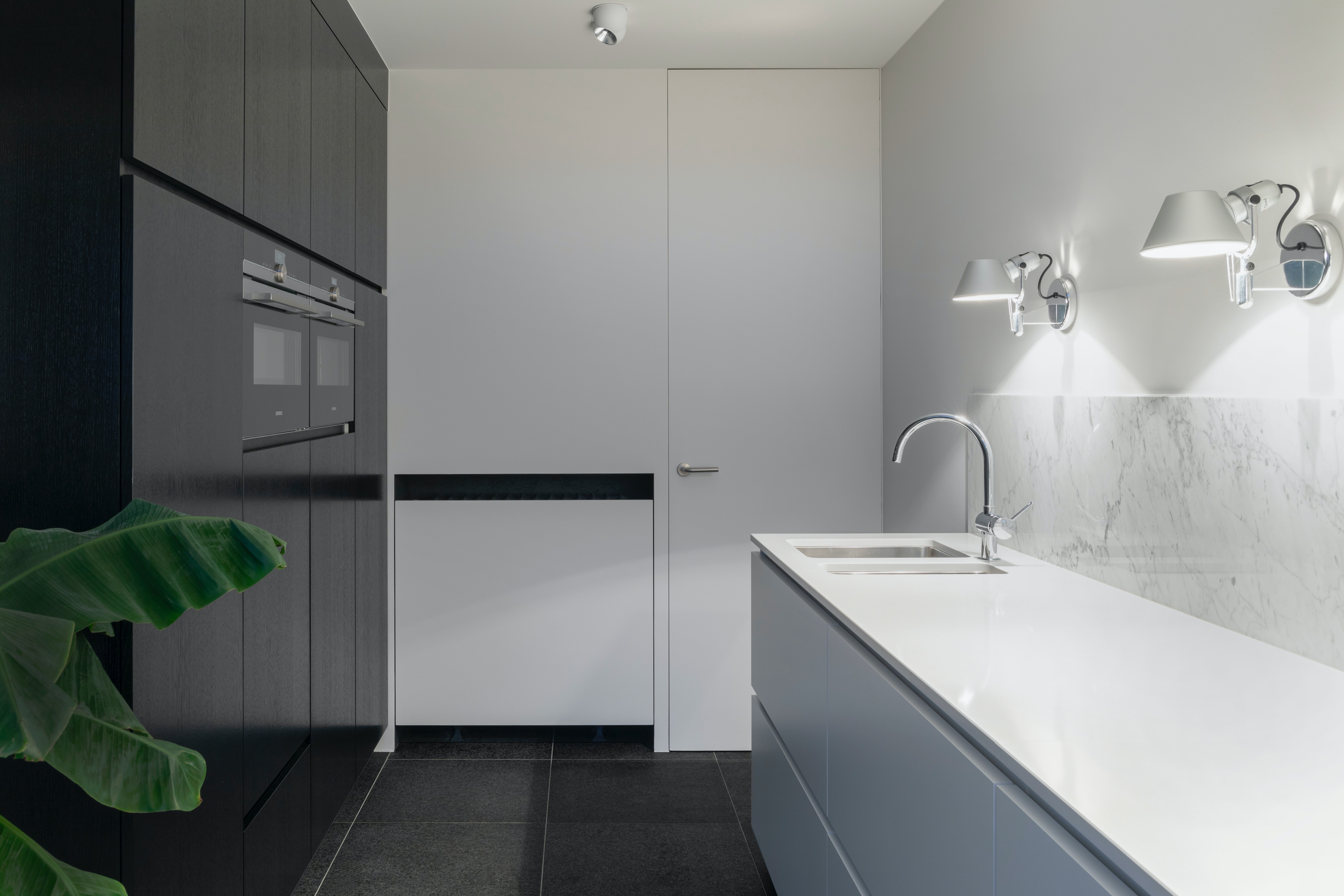 Opting for black and white decor doesn't mean you can't use bolder patterns, as seen on this bathroom wall. Photo: Andrea Davis on Unsplash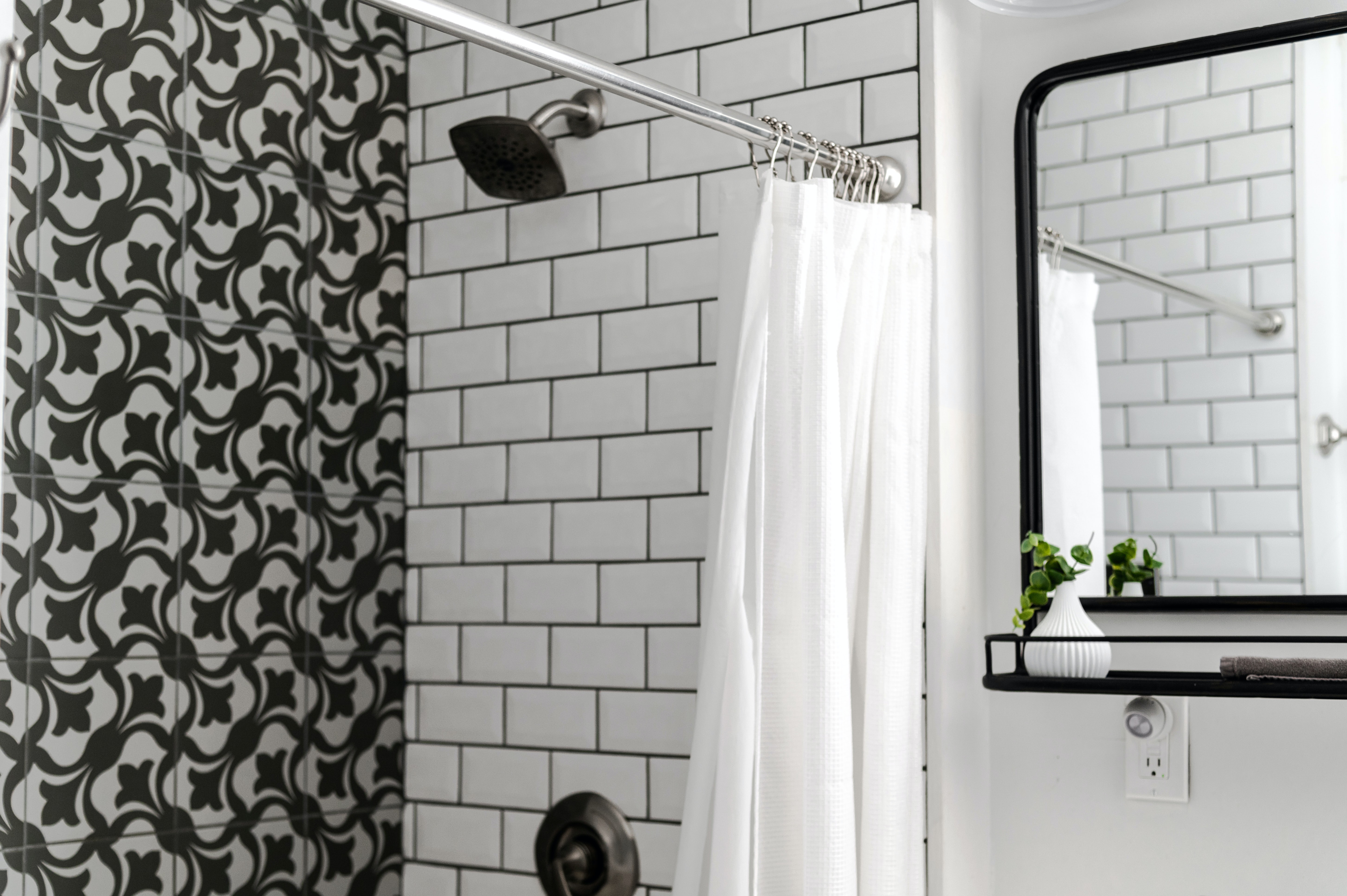 Choosing a black and white colour scheme doesn't always mean spending a fortune. Just apply some small, simple symbols to a white wall behind a black chair and lamp and you're all set!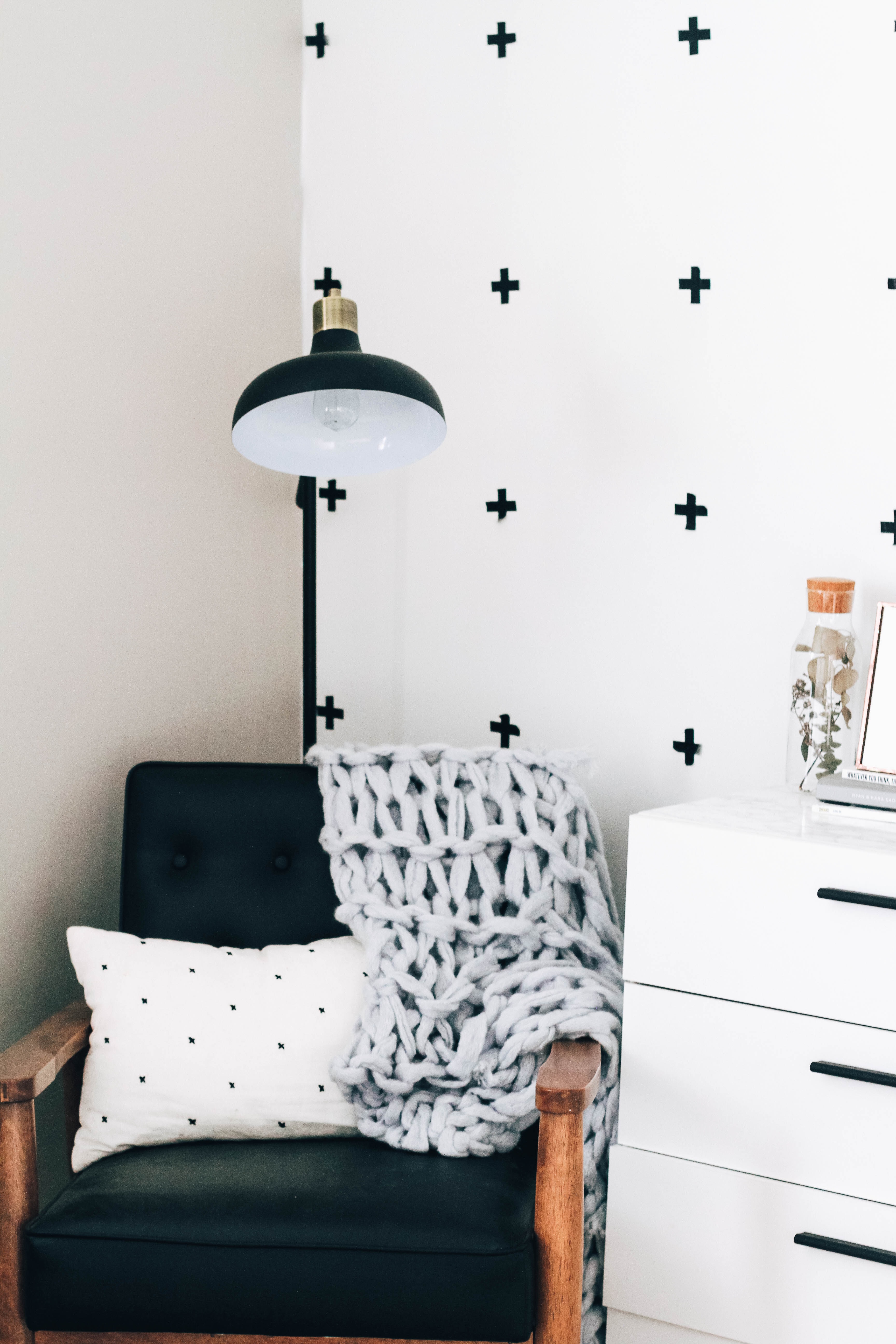 Add a few splashes of a different colour to your black and white decor, like the frame and sculpture in this example. That way, you can enjoy the stylish beauty of black and white decor while adding some warmth or even a rustic touch.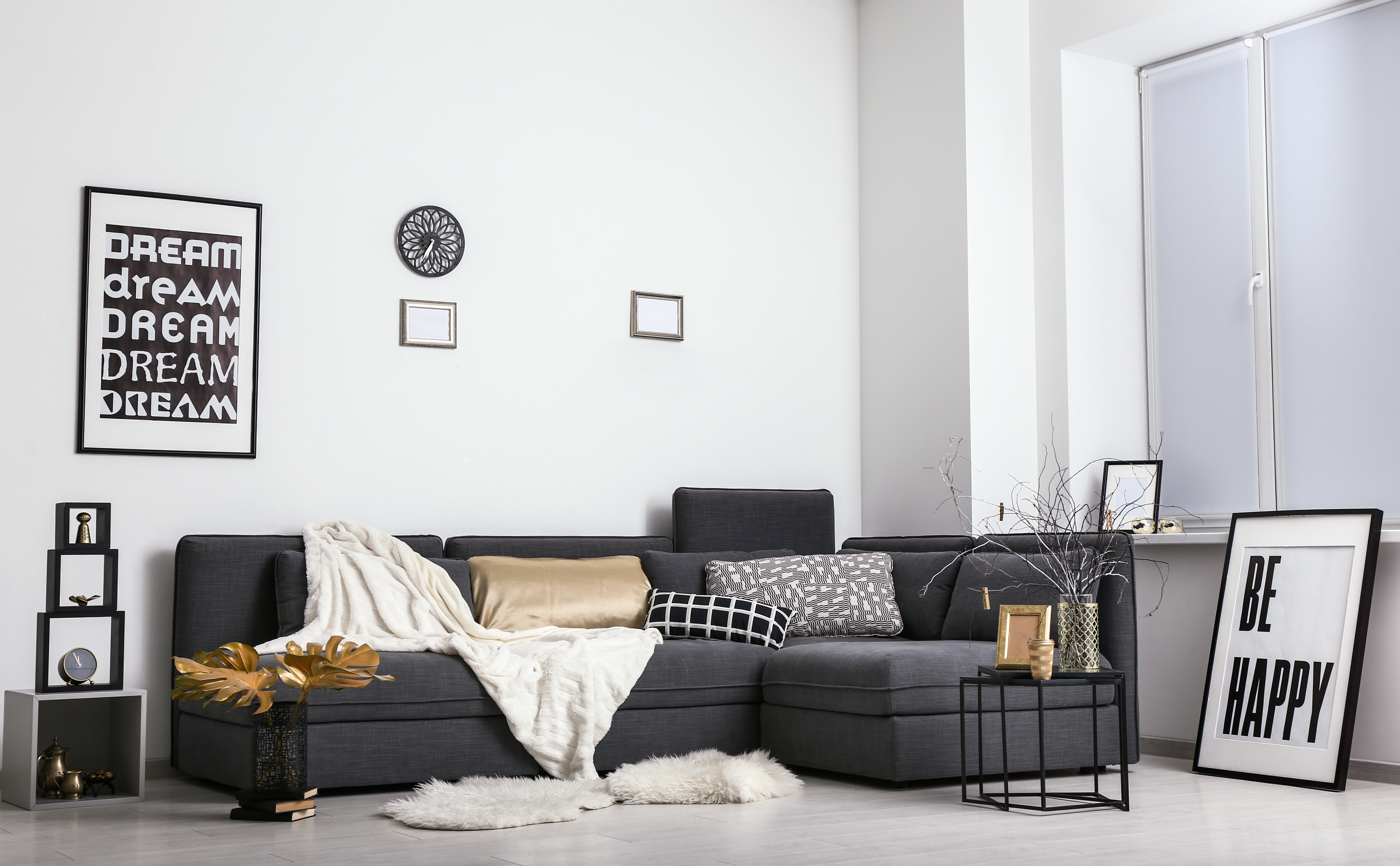 Combining black and white architectural elements and accessories creates a unique look.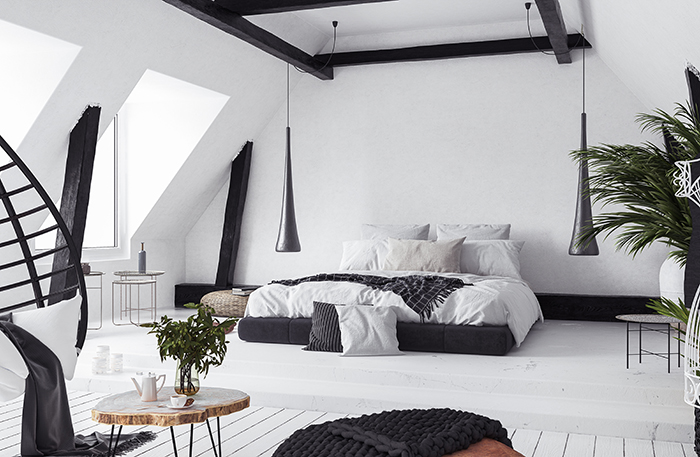 Play with contrast
The contrast between black and white offers many possibilities. Use it to highlight the size of a wall or accentuate a room's angles.
If you're stuck for ideas or aren't sure what to do, take a look online: you'll find all sorts of interiors that have been transformed by the interplay between black and white.
If you're worried about black being too dark, these warm dark kitchens are great examples of how you can create beautiful interiors.
---
Are you passionate about real estate? Subscribe to the Centris.ca newsletter now.
See also:
9 Dark kitchen ideas that will make you want to go dark
11 amazing white kitchen ideas
Choosing your kitchen backsplash