December 8, 2022
How to make outdoor Christmas decorations
Making
outdoor Christmas decorations
that light up your house and yard gives them a chance to shine in their holiday best for the season.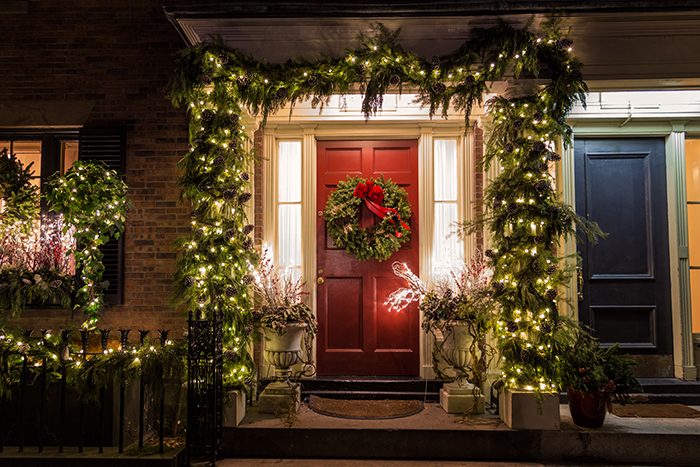 The possibilities are endless. It's all too easy to go overboard! Try sticking to two simple rules:
Limit your

decorations

to just a few areas: windows, garden, balcony, stairs, facade, terrace, porch or even the car shelter.

Decide on an element that draws things together, such as a pattern, theme or main colour.
5 original ideas to inspire you
1 - Make festive characters or objects with wood panels. Paint them and apply outdoor varnish. Arrange them to create a scene with various characters.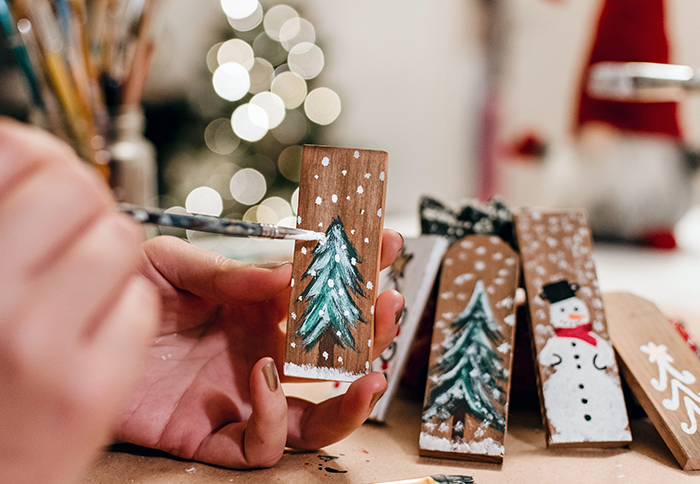 2 - Make an arrangement of logs, leaves and branches. You can paint the cut ends of the logs and add ribbons or garlands of lights!
3 – The more trees, the merrier! A Christmas tree on the balcony, one in the rock garden, and small ones to light up the path to your front door. Choose bright decorations in contrasting colours and things that illuminate or catch the light. Choose metallic ribbons or shimmering spheres.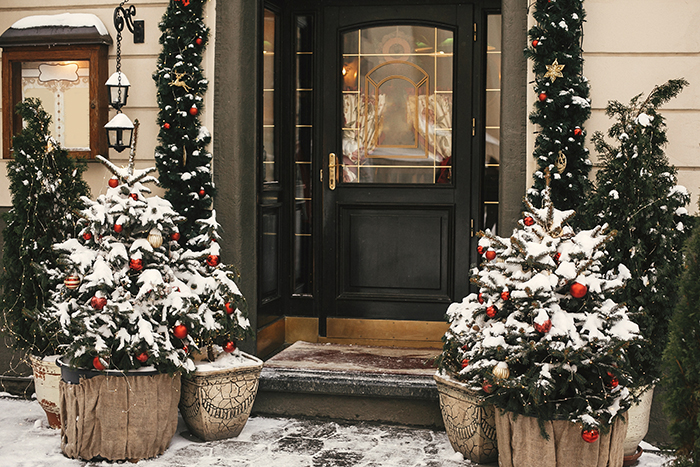 4 – Deck the windows with wreaths and snowflakes. Hang wreaths or garlands around your door and in the windows. Make giant snowflakes out of twigs and hang them in the window at different heights to create a sense of movement. Add twinkling lights for a sparkling effect.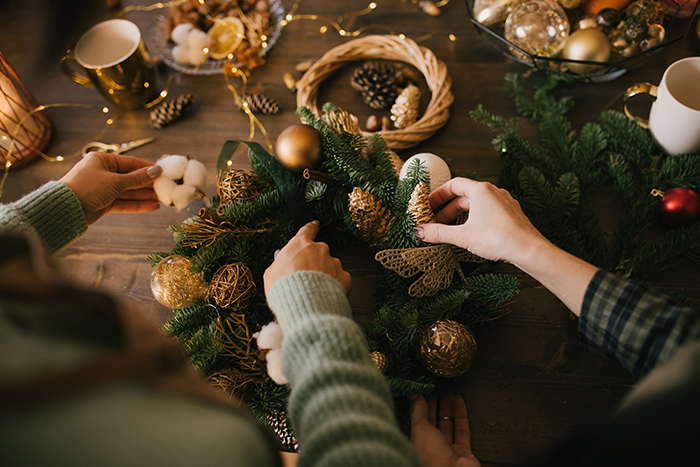 5 – Work with the season's hottest material: ice! No need to be a sculptor. Just pick a word (Christmas, joy, peace, etc.) and grab as many aluminum pans as there are letters in your word. Fill 2/3 full with water and place them in the freezer for a few hours. Remove and use them as backdrops for letters made of greens, red berries, herbs (such as rosemary), or wood pieces. Attach the decorative elements by slightly wetting the surface. Add a thin layer of water and refreeze. Add a bit more water to strengthen the structure.
Plan it through!
Use weather- and cold-resistant materials.

Visit flea markets and sales for inexpensive second-hand items to recycle into new ones.

Secure your decorations so they don't blow away.

Make sure any

lights

are intended for outdoor use.

Go lightly with Christmas-specific items. Make them easy to remove so you can keep the rest of your decorations up until spring!
Making outdoor Christmas decorations together is a wonderful family project to do while you wait for the big night.
---
Are you passionate about real estate? Subscribe to the Centris.ca newsletter now.
See also:
25 Christmas table setting ideas
95 DIY Christmas decoration ideas to try this year
5 trendy lighting ideas for a warm, welcoming dining room