May 23, 2023
Integrate rustic elements in your interior decoration for a warm look
Rustic decor is characterized by natural materials, earthy colors, and an overall sense of warmth and coziness. The key to achieving a rustic look is to create a space that feels lived-in and cozy, rather than overly polished or formal. If you've been wanting to add warmth and charm to your home, try some of these rustic decor ideas for interior decorating today

.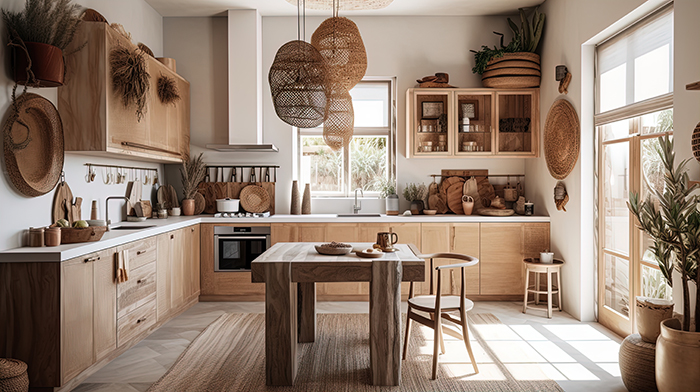 Incorporate natural materials
Natural wood finishes, whether on furniture, flooring, or accents, instantly add warmth and texture to a space. Look for wood furniture with a distressed or weathered finish, or consider a renovation project to add wood beams to your ceiling for a dramatic effect.
Another rustic wood decor idea is to use reclaimed materials, such as old barn wood or salvaged lumber, somewhere in the space. These materials not only add character and charm but are also an eco-friendly option. Stone, glass, leather and outdoor elements such as shells or dried branches are all items interior decorators use to create a rustic look.
Decorate with vintage decor items
When it comes to rustic decor items, think outside the box. Old lanterns, vintage crates, or antique tools can all add a sense of charm and history to your space. Look for worn items with texture and visual interest. Rusted metal signs, vintage cutting boards or woven baskets are all examples of rustic decor elements that can be used for interior decoration.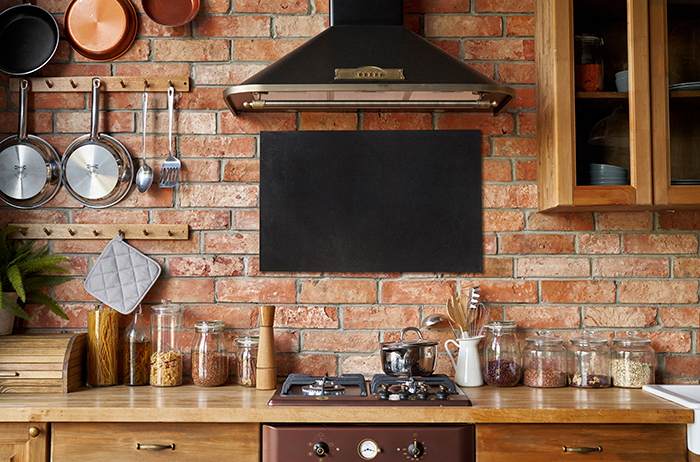 Layer textiles
When it comes to textiles, opt for natural materials such as linen, cotton, or wool. To avoid interior decorating no-nos, make sure curtains, quilts or woven rugs are the right size. For example, a bedroom rug should hug the perimeter of the room as closely as possible, leaving about six inches on all sides. Look for textiles in neutral tones or vintage patterns that will blend with your existing decor.
Stick to earthy colours
Be inspired by an earthy colour palette of browns, greens, and blues for your rustic space. You can also bring in colours with carefully selected accent pieces such as throw blankets, pillows, and wall art.
Install a fireplace
A rustic home is not complete without a warm, inviting fireplace or wood stove. There are several types available (including wood-burning, gas, electric, and ethanol) so consider your options and choose the type that best suits your needs and preferences.
Installing a fireplace can be a complex and potentially dangerous project, so it's important to hire a professional. They can ensure that the fireplace is installed safely and meets local building codes and regulations. Once the fireplace is installed, you can enhance the rustic ambiance of the room by adding decor and accessories such as a rustic log basket, a wool throw, or a vintage lantern. These elements will help create a warm and inviting atmosphere around the fireplace.
---
Are you passionate about real estate? Subscribe to the Centris.ca newsletter now.
See also:
7 tips to create a boho-style living room
15 tips for decorating your living room
Ever thought of buying hanging chairs? These are the best ones!