March 28, 2023
The pros and cons of limewash paint
Limewash paint dates back to ancient times and is still popular today. It is one of the most innovative, natural ways to add texture, depth and a unique aesthetic to any space. However, limewash paint may not be suitable for every project. Read on to learn more about limewash paint

.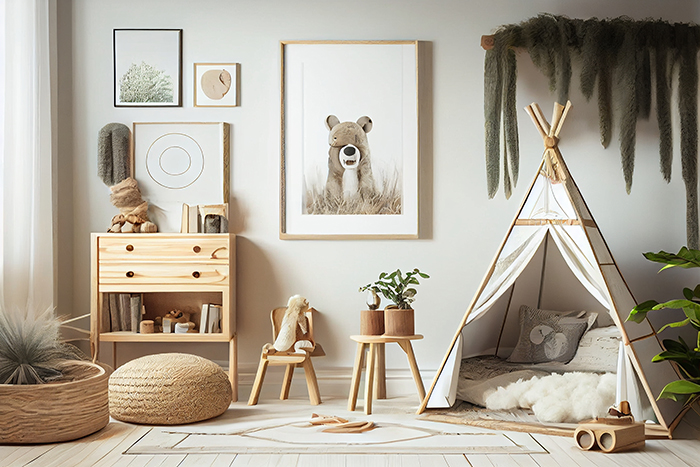 What is limewash paint?
Limewash paint is produced by crushing blocks of limestone and burning it at very high temperatures. It is then mixed with water and natural pigments. Because limewash paint has a high pH, the end result is a natural, hypoallergenic paint. Limewash paint can be used indoors and outdoors.
Pros
Since limewash paint contains no volatile organic compounds (VOCs), it is a natural alternative to latex paint. The organic compounds in limewash paint have antibacterial properties, help control odours, prevent insect infestations, protect against moisture, and are resistant to mould, which means limewash paint is suitable for use in rooms that are exposed to moisture, like the bathroom. In addition to these qualities, limewash paint is also known for its flexibility. This durable paint can be applied to uneven surfaces such as brick.
Cons
Although many people love limewash paint, it does create a mottled look that is hard to control and may not be for everyone. Some projects may require several coats of paint to achieve the desired effect. In addition, the high pH means the paint can irritate skin and must be handled carefully. This paint is also porous, which means dirt may be more visible and harder to clean than with other types of paint. This means it may not be ideal in the kitchen, for example. If you're looking to add a splash of colour to the kitchen, check out these ideas instead.
Paint is still the easiest (and most affordable!) way to freshen up your decor. Limewash paint has an original look and offers great benefits, especially if you are looking for a more natural alternative to other paints on the market.
---
Are you passionate about real estate? Subscribe to the Centris.ca newsletter now.
See also:
What is your home decor style?
7 colour trends we'll see everywhere in 2023
Ever thought of buying hanging chairs? These are the best ones!