November 14, 2023
Vinyl, ceramic, or floating floor?
When it comes to
choosing a type of flooring
, the options are endless. Hardwood is always popular, but it can come with a hefty price tag. Vinyl, ceramic, and floating floors are good alternatives because they offer a more economical alternative.
If you're considering using one of these types of flooring, read on to learn more about these three materials.
Laminate flooring
Floating floors are a popular choice for flooring, especially because they are economical and easy to install. Laminate is generally made of compressed wood fibres. It is not recommended for bathrooms or other humid areas, as it easily absorbs moisture. It can be exposed to a small amount of water, so it can be installed in the kitchen.
Floating floors come in a variety of styles that can be made to closely resemble wood, stone, ceramic or other materials. Compared to vinyl, laminate has a more natural look. During installation, a foam underlay may be recommended with this type of flooring to reduce noise when walking around.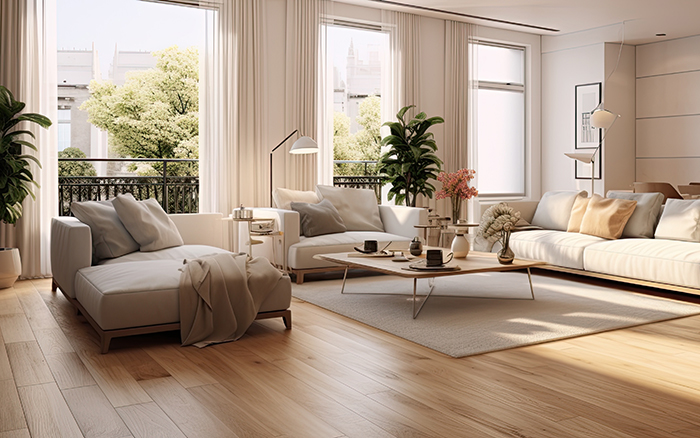 Vinyl flooring
Vinyl floors are made from plastic. For this reason, they may not look as natural as laminate unless you opt for a high-end product. The newest vinyl floors are typically designed to be waterproof, making them an excellent flooring choice for bathrooms and basements. Like floating floors, they can be installed on top of ceramic floors.
Vinyl flooring can also mimic wood, stone, ceramic and more. Depending on the style you're going for, the price of vinyl and laminated floating floors is relatively similar. It is easy to install and absorbs sound.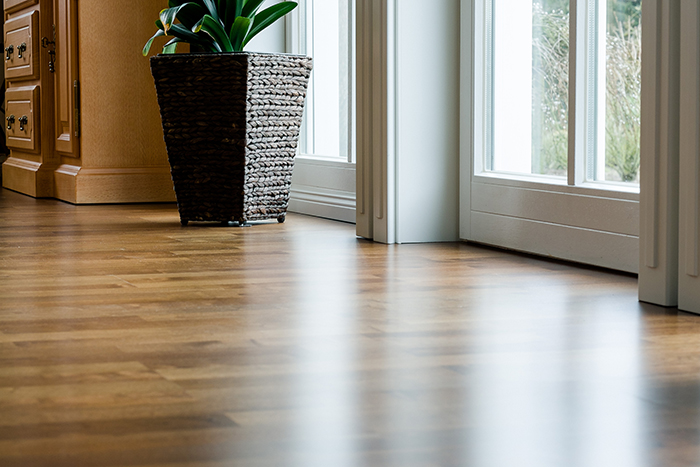 The ceramic floor
Because ceramic floors are completely waterproof, they are ideal for bathrooms. Tiling involves grouting, which requires a longer installation and drying time. Also, because tiles can feel cold under foot, you may want to add a heated floor.
Ceramic tiles come in hundreds of colours (including black) and in many styles and shapes. They may cost more than other flooring systems, depending on the model chosen and the surface area. When properly installed, ceramic floor tiles are one of the most durable materials.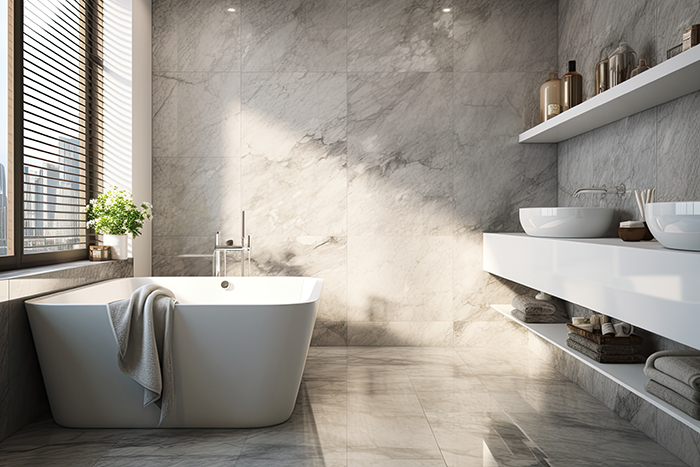 ---
Are you passionate about real estate? Subscribe to the Centris.ca newsletter now.
See also:
How to choose your home's flooring
How much does a heated floor cost?
How to renovate your bathroom without changing the tiling