August 8, 2023
For rent on Centris.ca: find your ideal home
Searching for a new apartment, house or condo for rent is not
always
an easy task. Luckily, Centris.ca has the largest number of properties for sale and for rent in Quebec. Using the tools on the Centris.ca website can make your search a lot easier and help you find your dream home.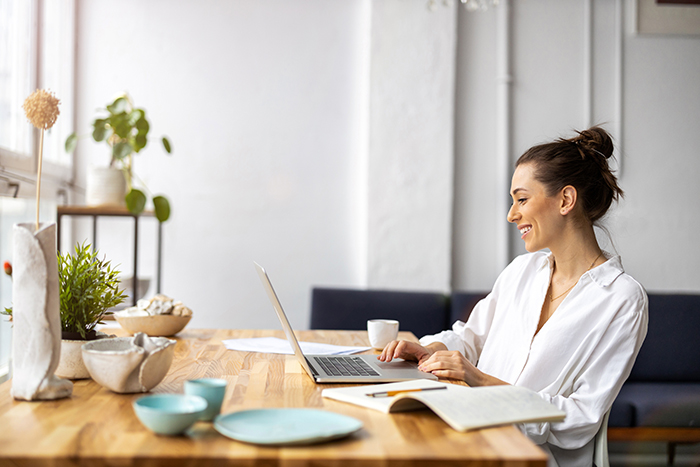 Read on for tips about finding apartments, houses or condos for rent on Centris.ca.
Select a location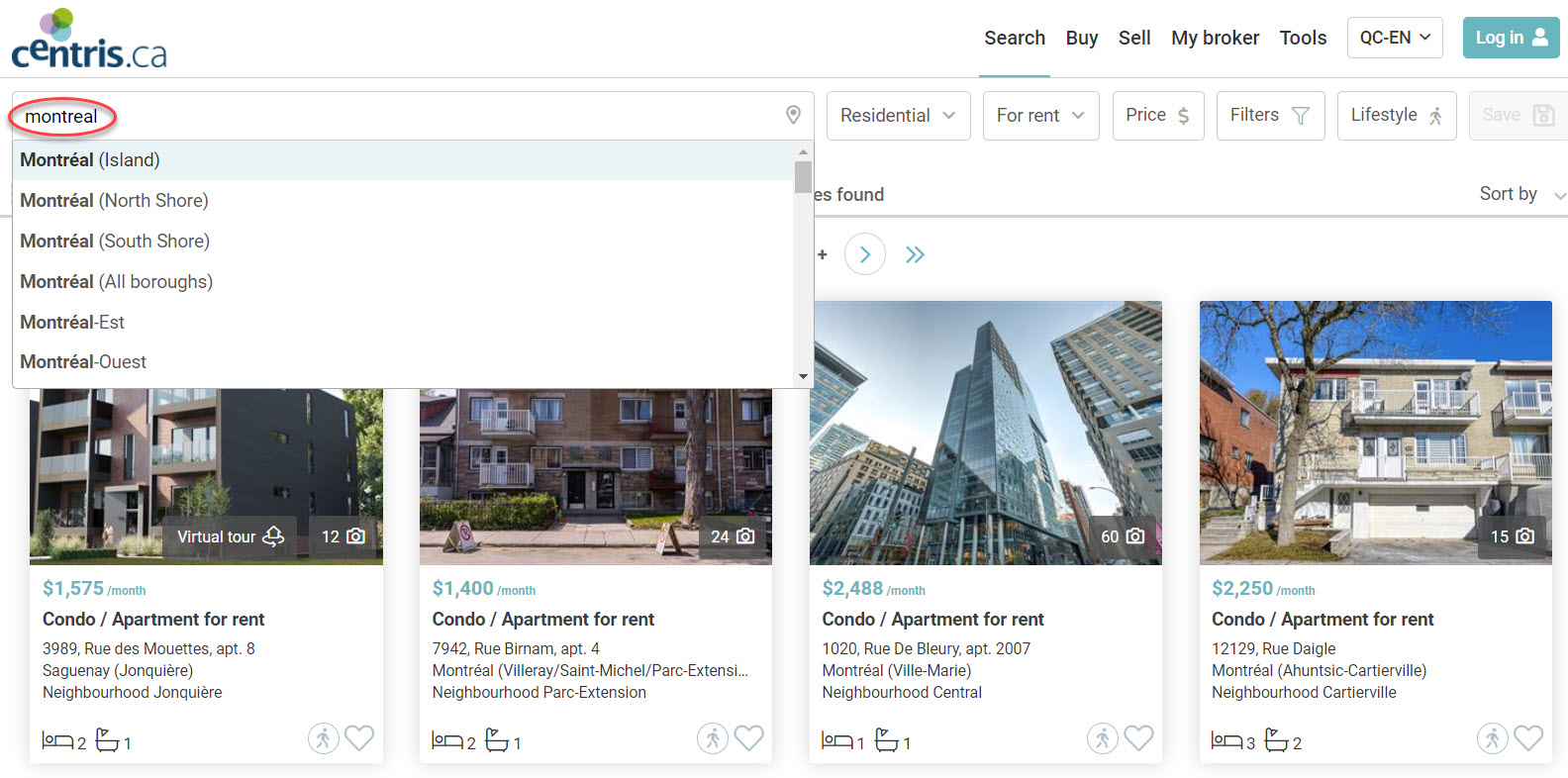 Beginning with the search bar on the Centris.ca website, start by searching for listings by city, neighbourhood, region, address or Centris number. The Centris number is specific to each listing and can be found near the bottom of the listing page. Use this number if you are searching for a specific listing.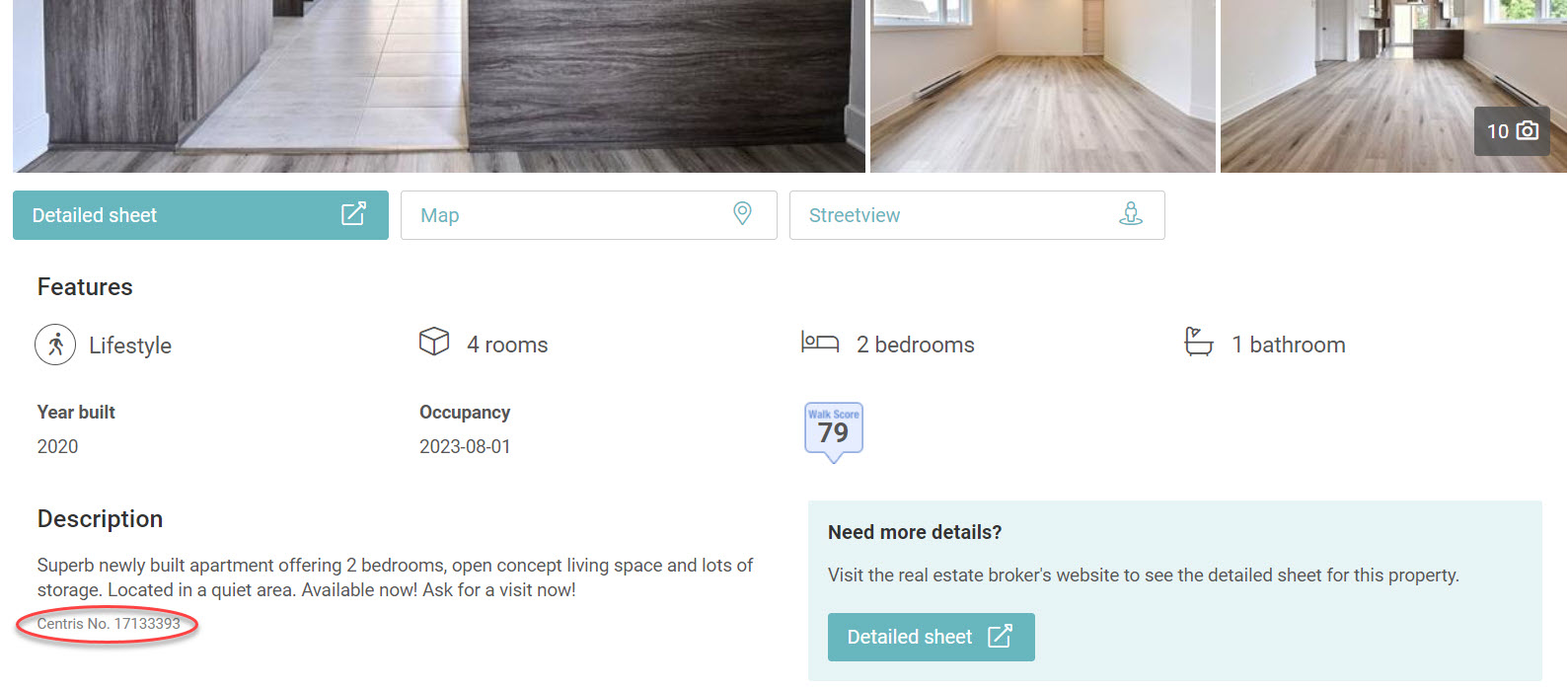 Narrow your search
Using the drop-down options to the right of the search bar, select "residential" properties and then select "for rent."
Use the price option to delineate a search range within your budget.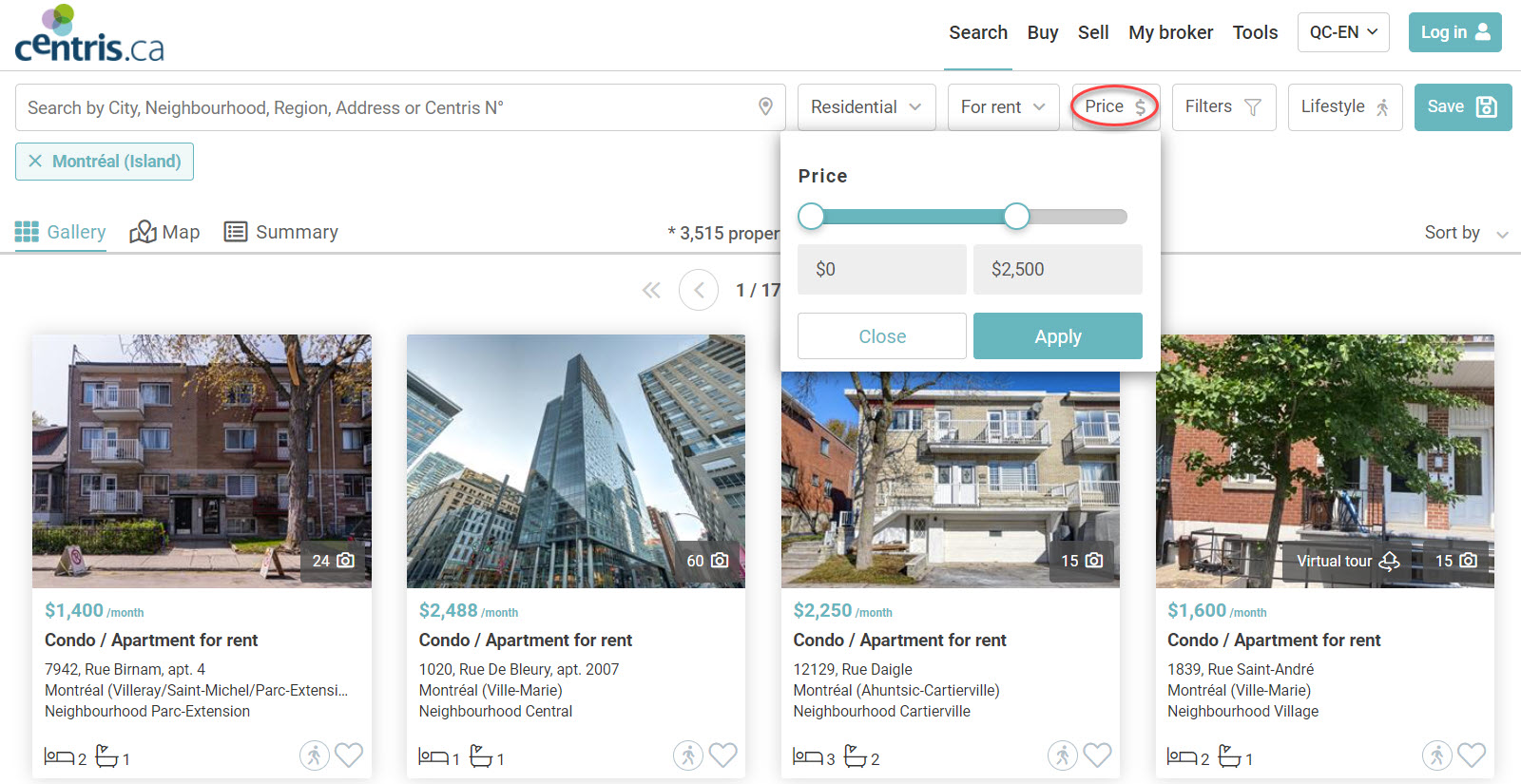 Use filters
Filters are amazing tools to help refine your search!
The first option is "property type": are you looking for a loft, a condo, or a single-family house for rent? Selecting your desired options will refine your search to only relevant results. Keep in mind that rentals on Centris.ca are not limited to long-term leases, you can also search vacation or short-term country homes or cottages for rent.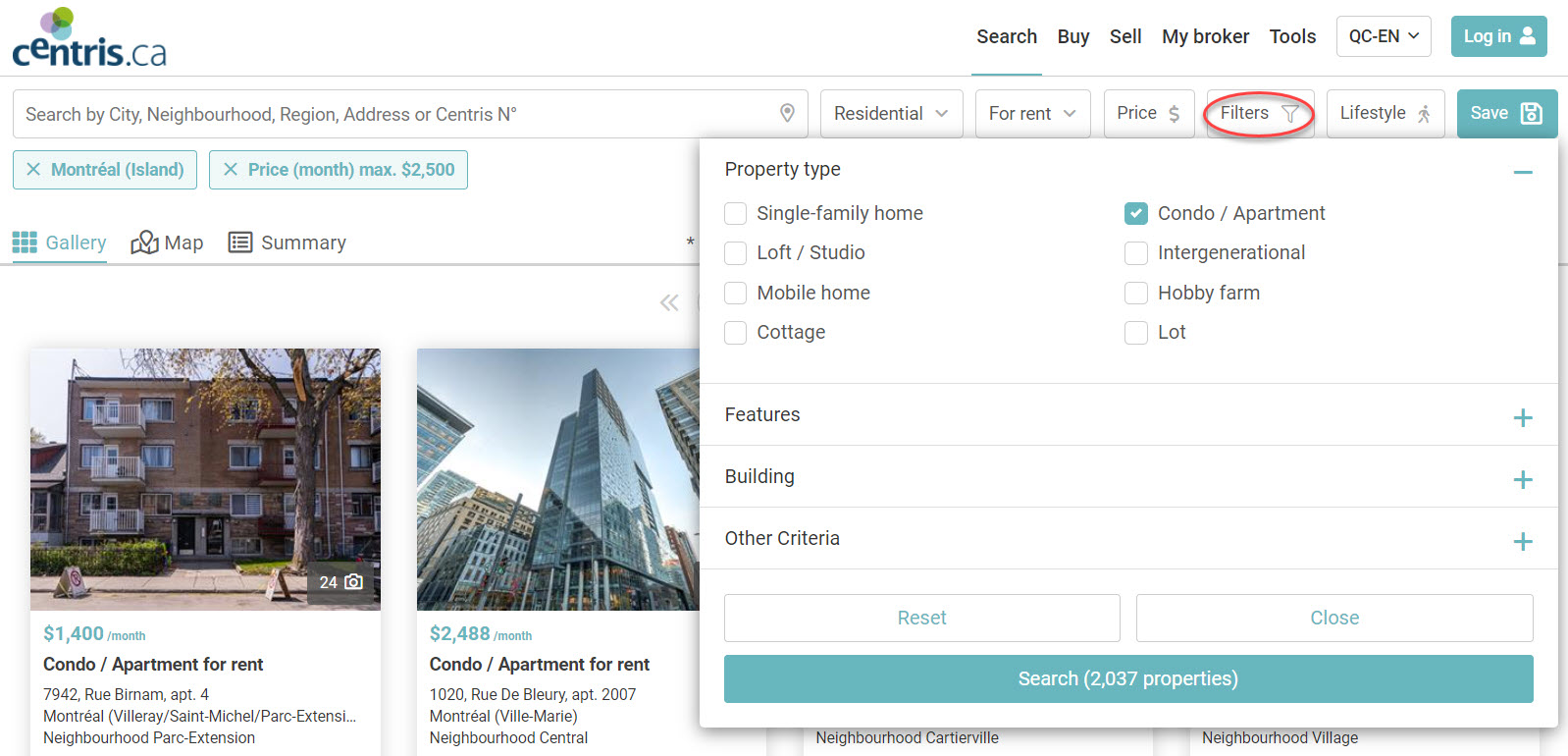 Use the "+" and "-" icons to open or close different categories under the filter tab. Use the "features" option to filter your results by the number of bedrooms, bathrooms, or parking spots available or limit your search to properties that are furnished, semi-furnished, or accessible via an elevator. Remember that selecting any of these options will limit your search to only homes for rent that meet these criteria.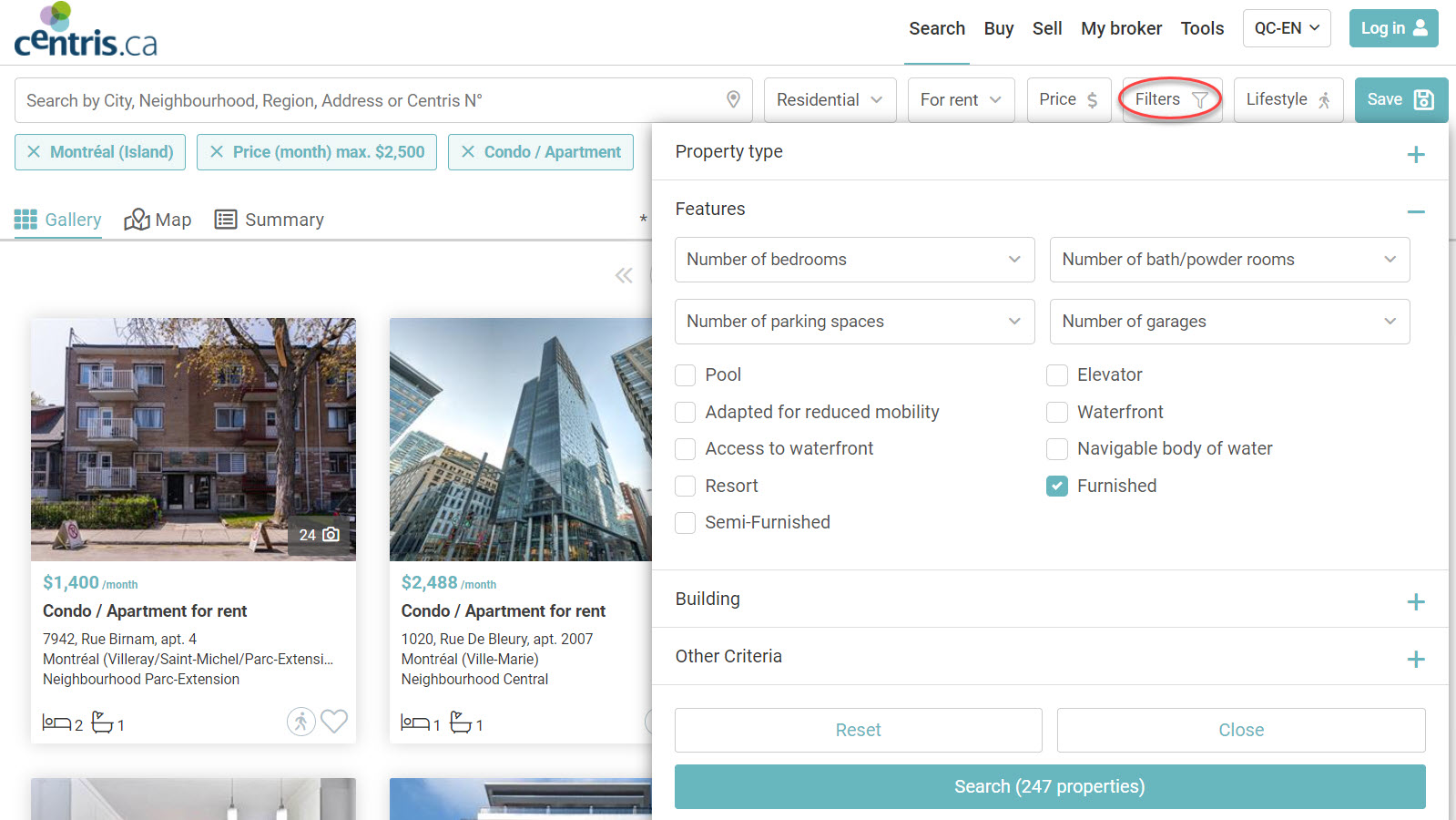 Use the "building" tab to limit your search to specific types of buildings such as new construction or buildings built within a specific time period.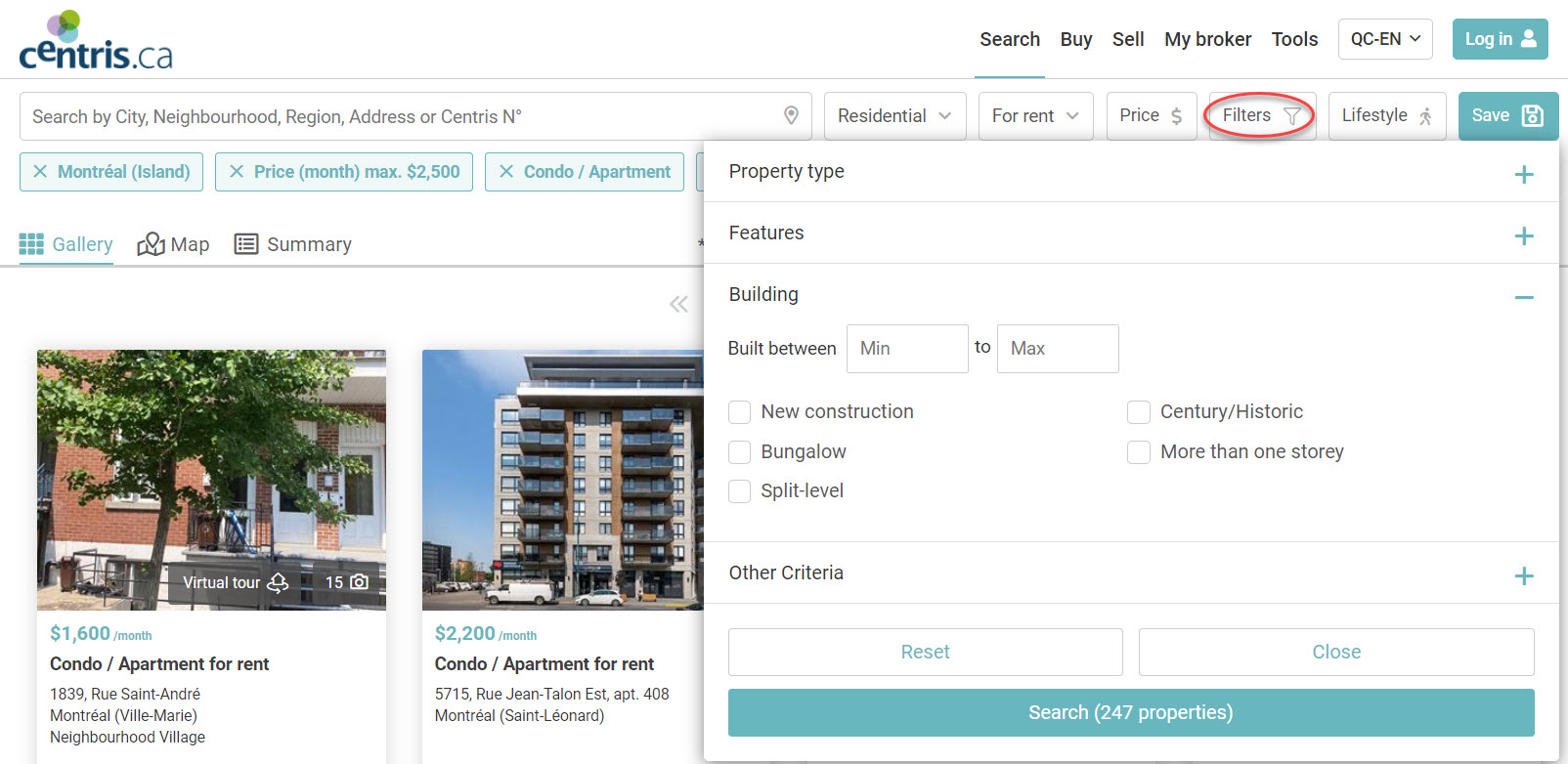 Quick tip
A great way to save time when browsing listings is to use the "new since" filter under the "other criteria" tab. Use this tool to only view listings posted since the last time you were searching by using the calendar function.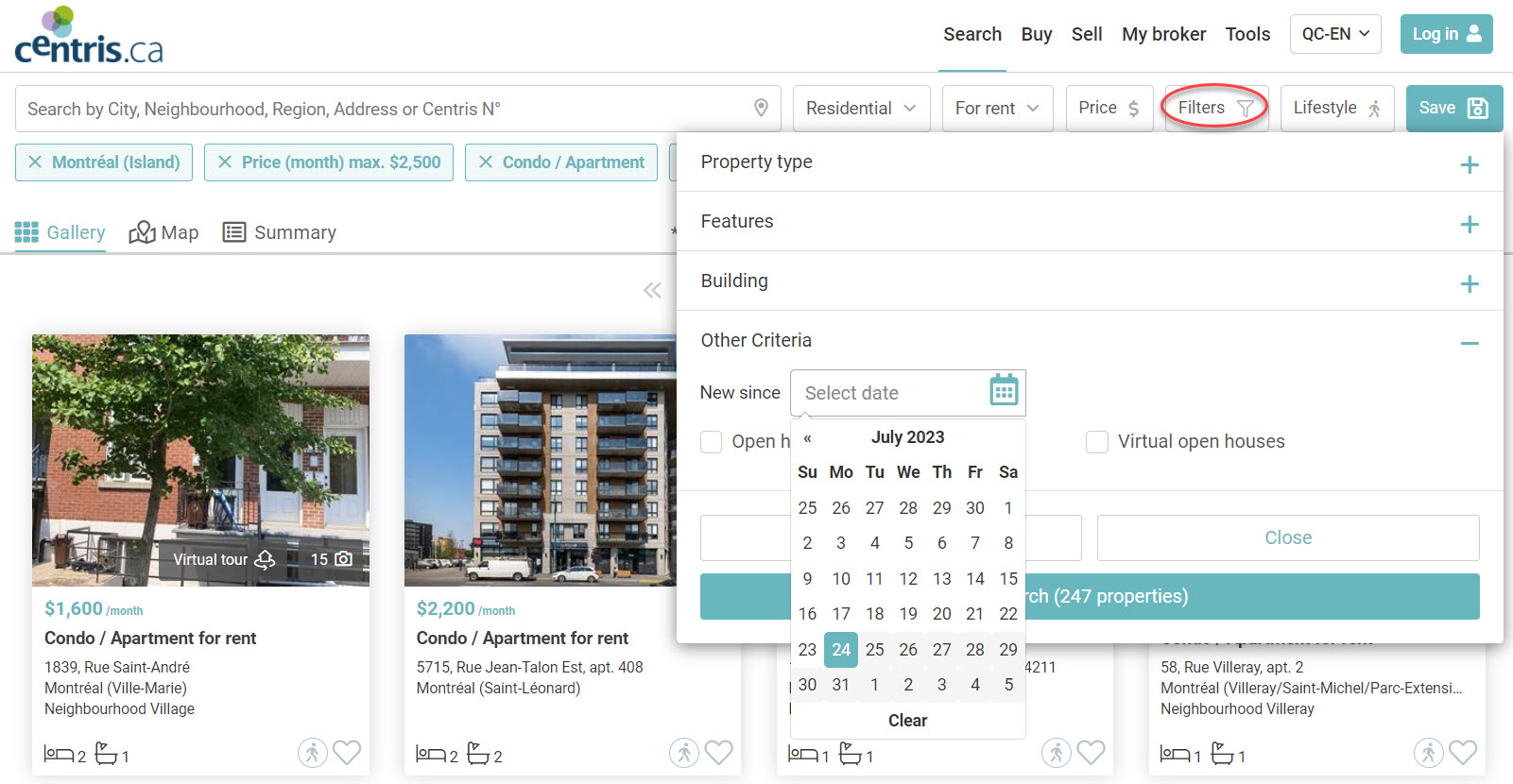 The lifestyle option
The lifestyle option allows you to include certain priorities in your search of homes for rent like access to schools or shopping, proximity to transit, or the general character of the neighbourhood (quiet/vibrant).
Viewing your results
Once you have made all of your selections, you will be able to view your results in gallery view.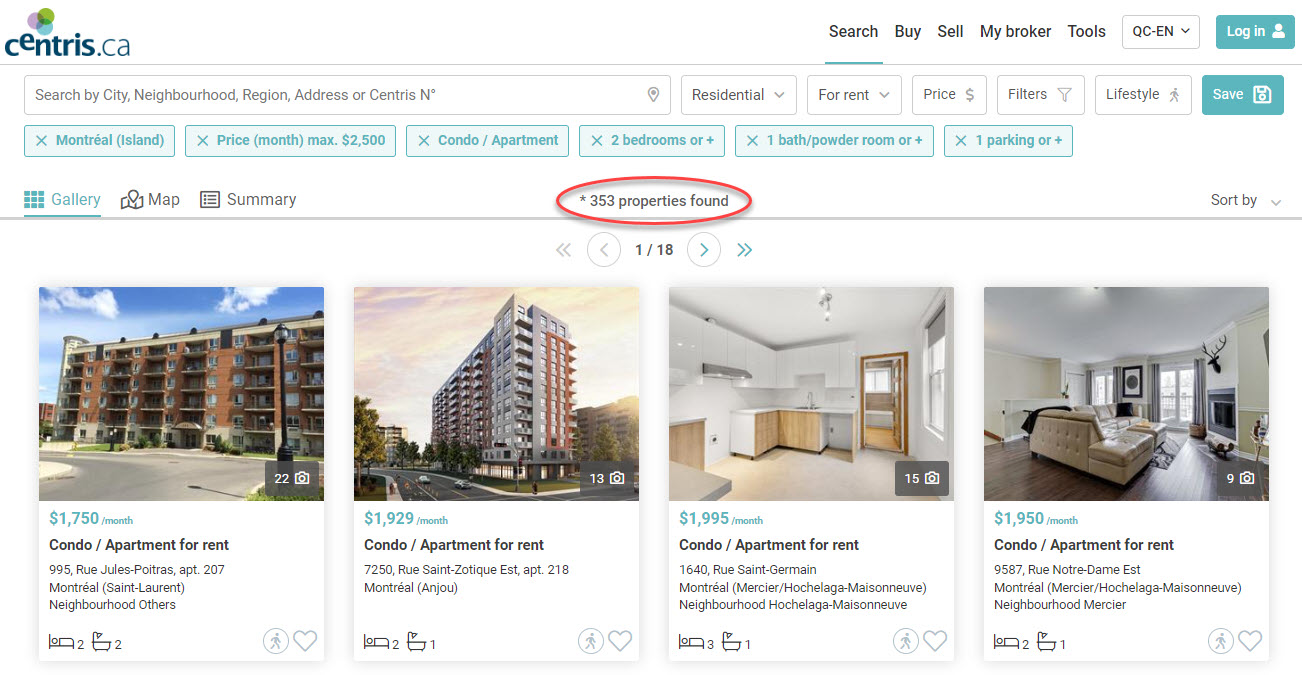 You can also view your results on a map by selecting the "map" tab on the left-hand side of the screen.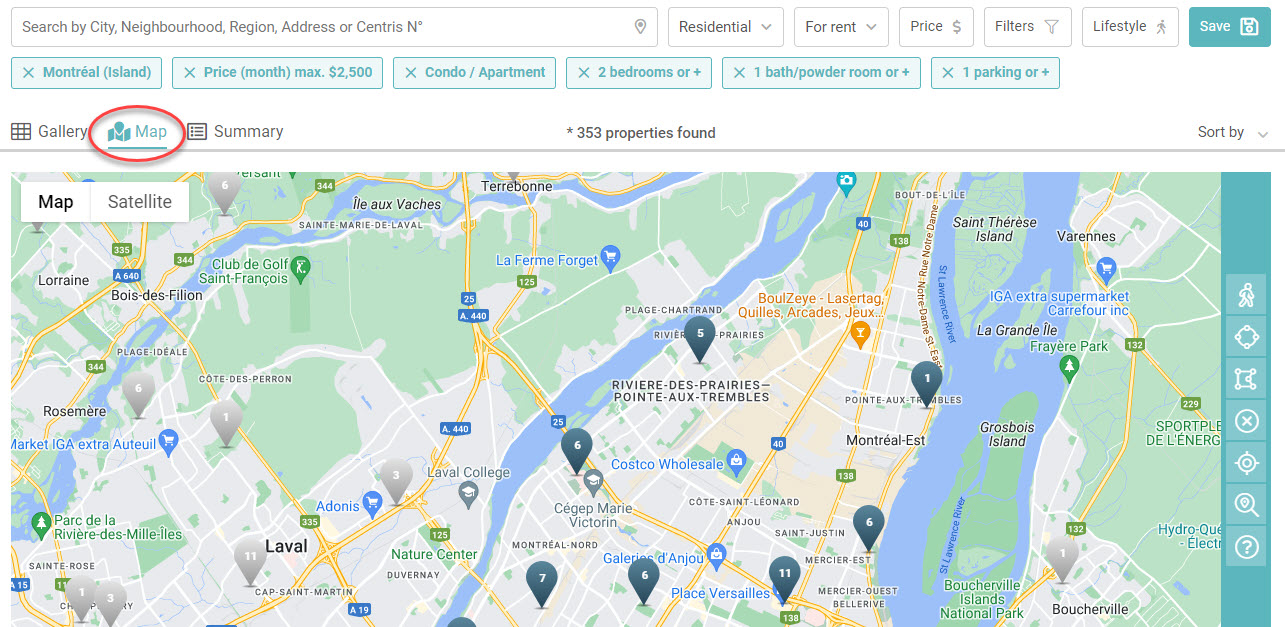 Once you have browsed your results, make sure to log in to your Centris.ca account to save your search preferences and access them from anywhere, set and manage property alerts, keep track of properties by adding them to your favourites, and share information with your broker. This will make your next search much easier!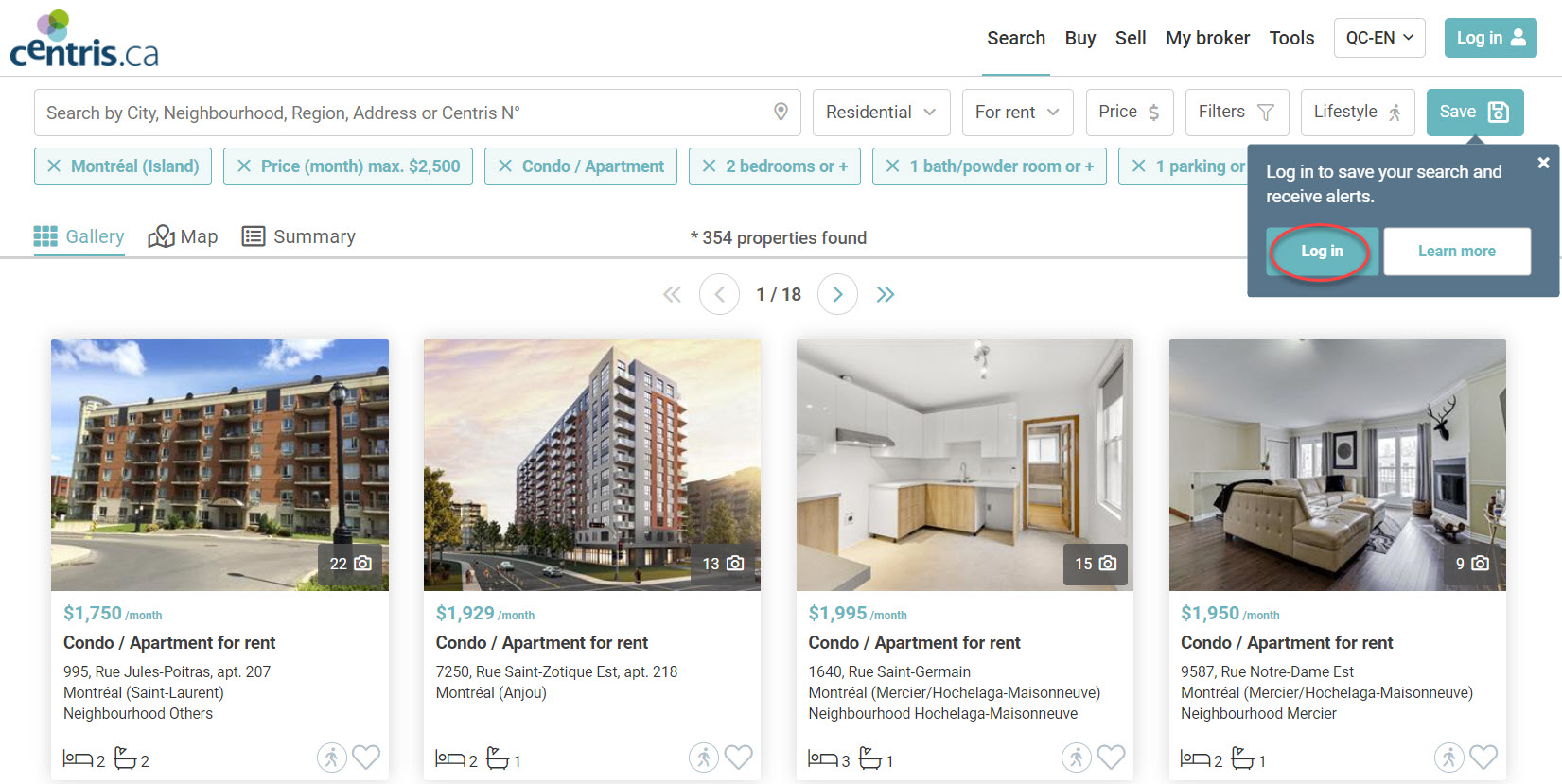 ---
Are you passionate about real estate? Subscribe to the Centris.ca newsletter now.
See also:
Find your ideal country house for sale or rent on Centris.ca
How to sort your search results by price and publication date
Fine-tune your property searches using Map View