March 15, 2022
Map search: Do you use the Polygon feature?
Where would you like to purchase your next home? The best way to find your dream property is to use Centris's search feature
. You may have used the search feature before, since it's right on the home page, but have you tried the Polygon feature?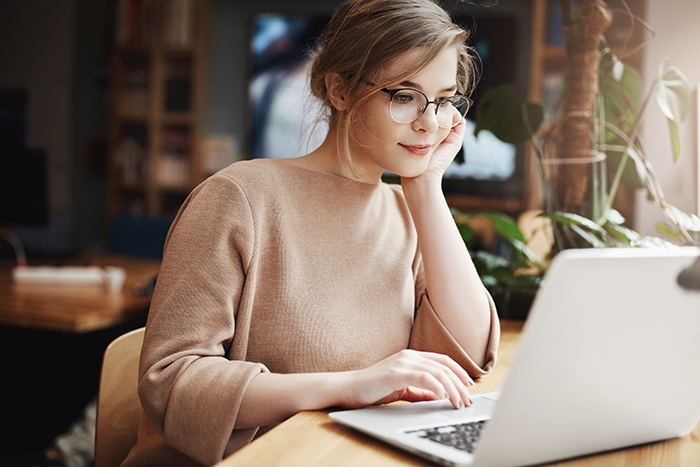 When you do a map search on Centris.ca, the tool initially displays results in the entire area that appears in the map window: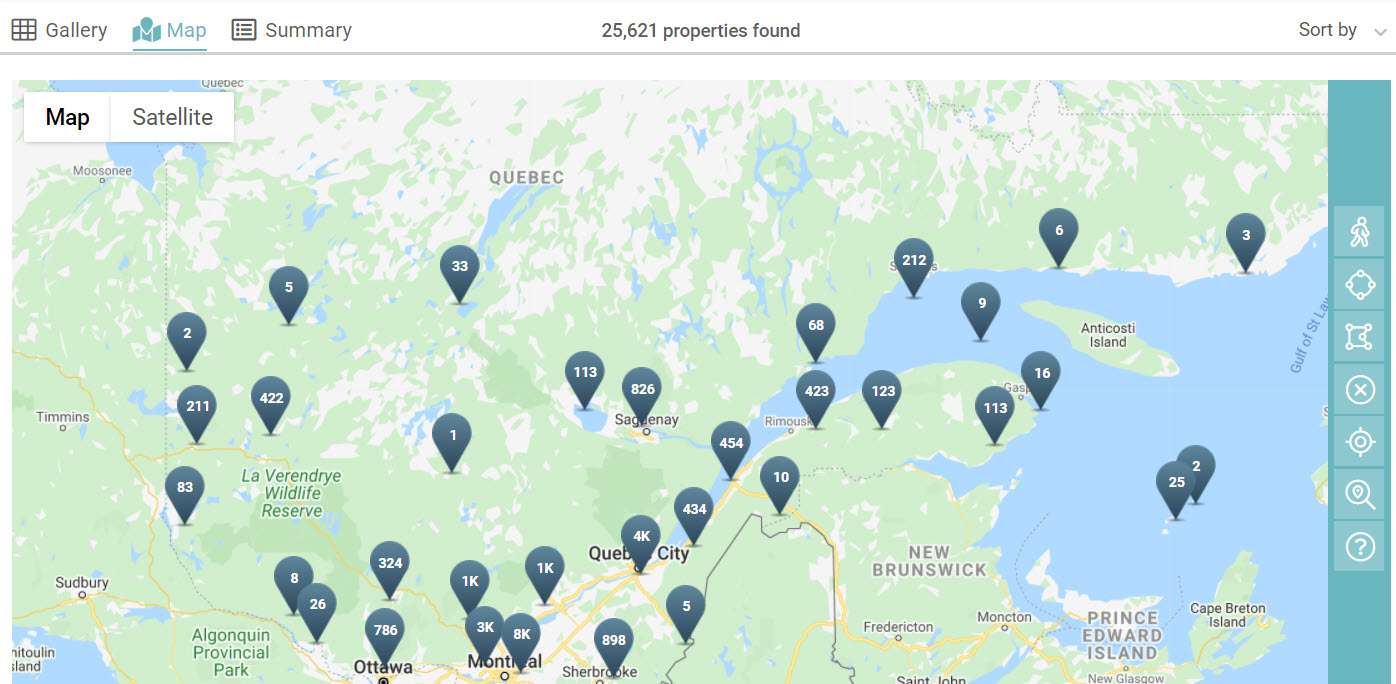 You can then search by region or municipality and see the properties within the radius of your choice by simply select the Circle feature (the second icon in the turquoise toolbar on the right).
This feature is useful for seeing what properties are available in a large territory, such as Greater Montreal.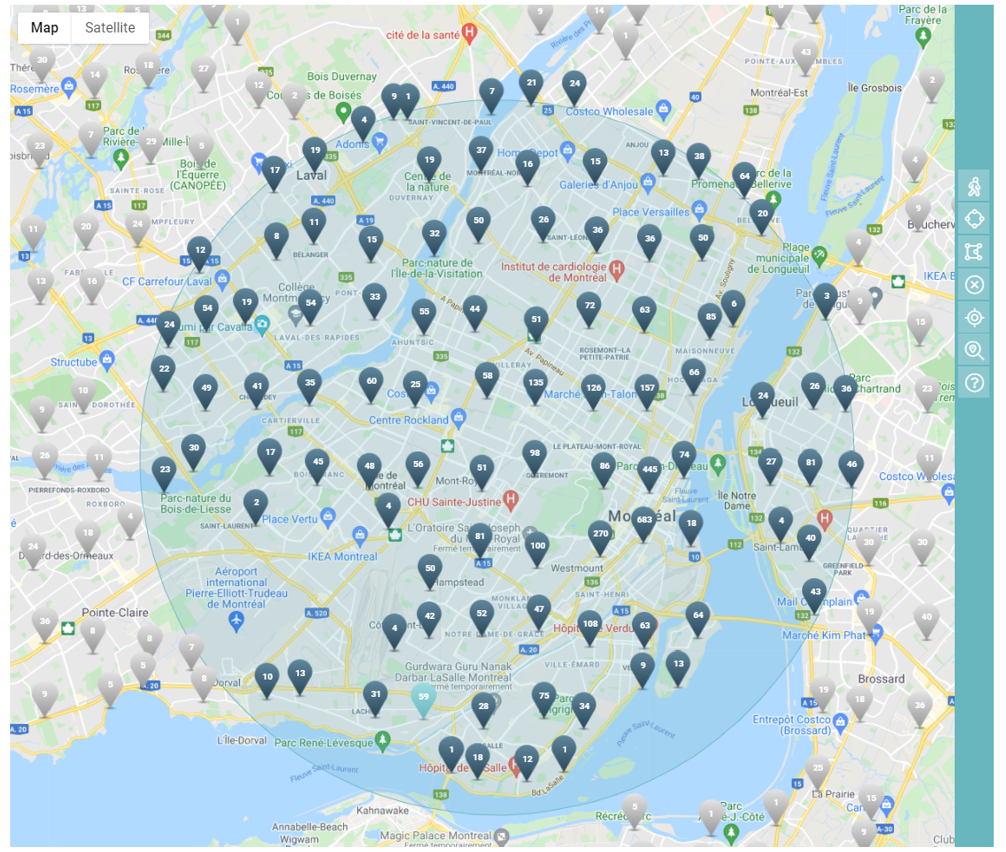 For a more targeted search: the Polygon feature
To narrow your search down to a specific sector or neighbourhood, the Polygon feature is the best approach, as it allows you to precisely define your search area.
Imagine that you want to purchase a property on Henri-Bourassa Boulevard in Ahuntsic, near the intersection of Berri and Lajeunesse, close to Henri-Bourassa metro. A map search using the Circle tool gives this: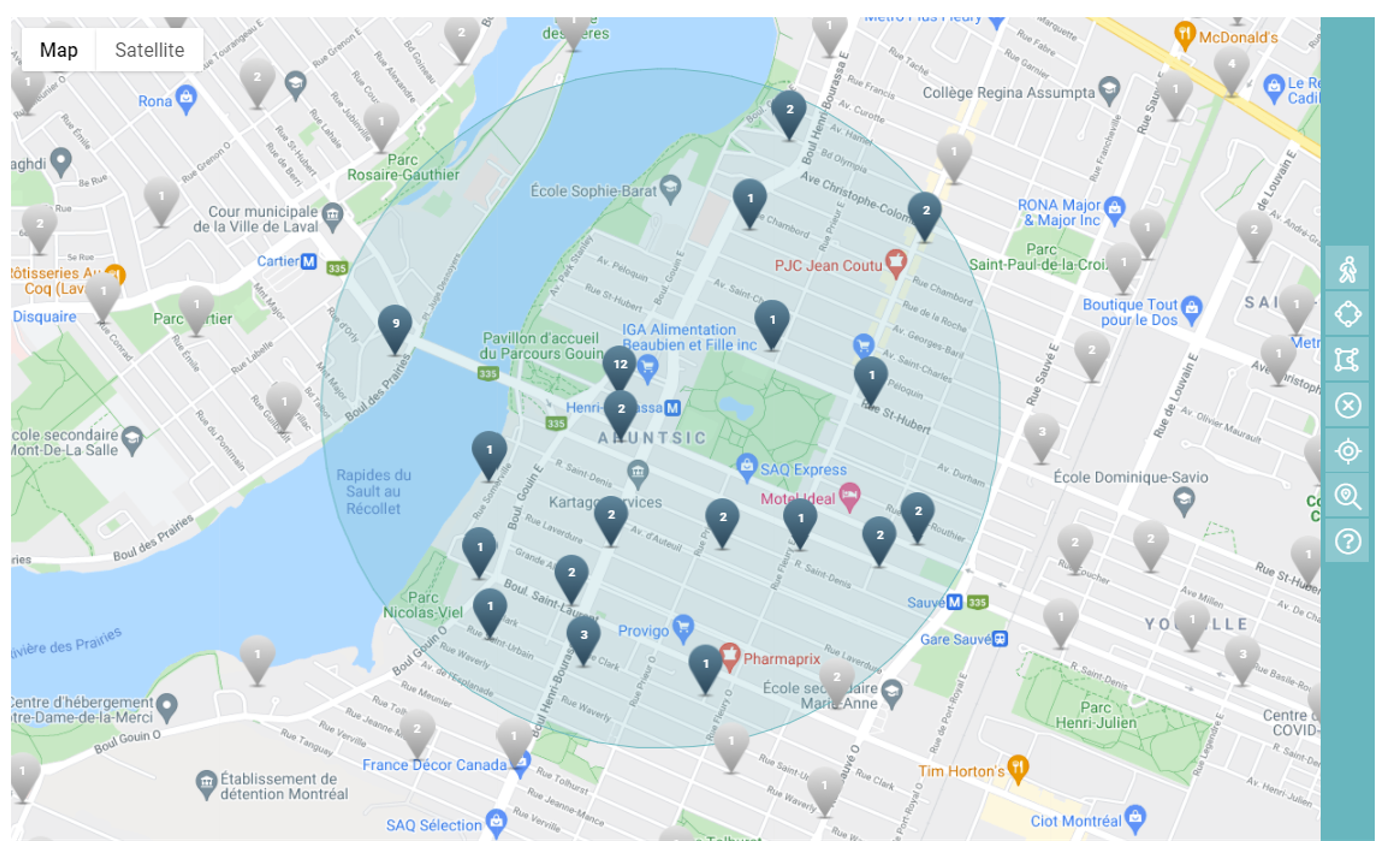 Several properties are displayed, but the circle goes beyond the borders of your targeted area. The selection also shows parts of the neighbourhood that are not really within walking distance.
The Polygon feature lets you precisely delineate your search area.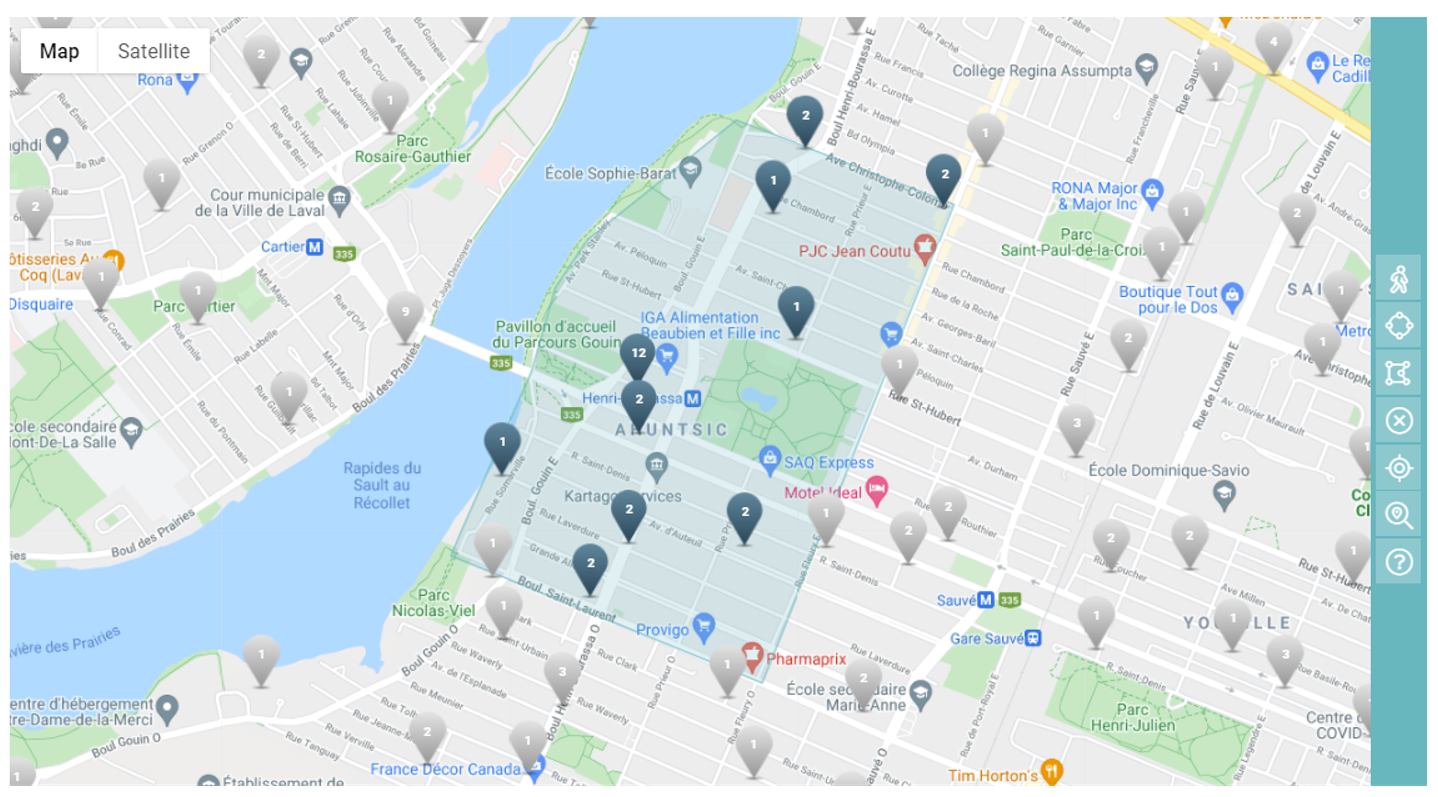 You can even select two areas.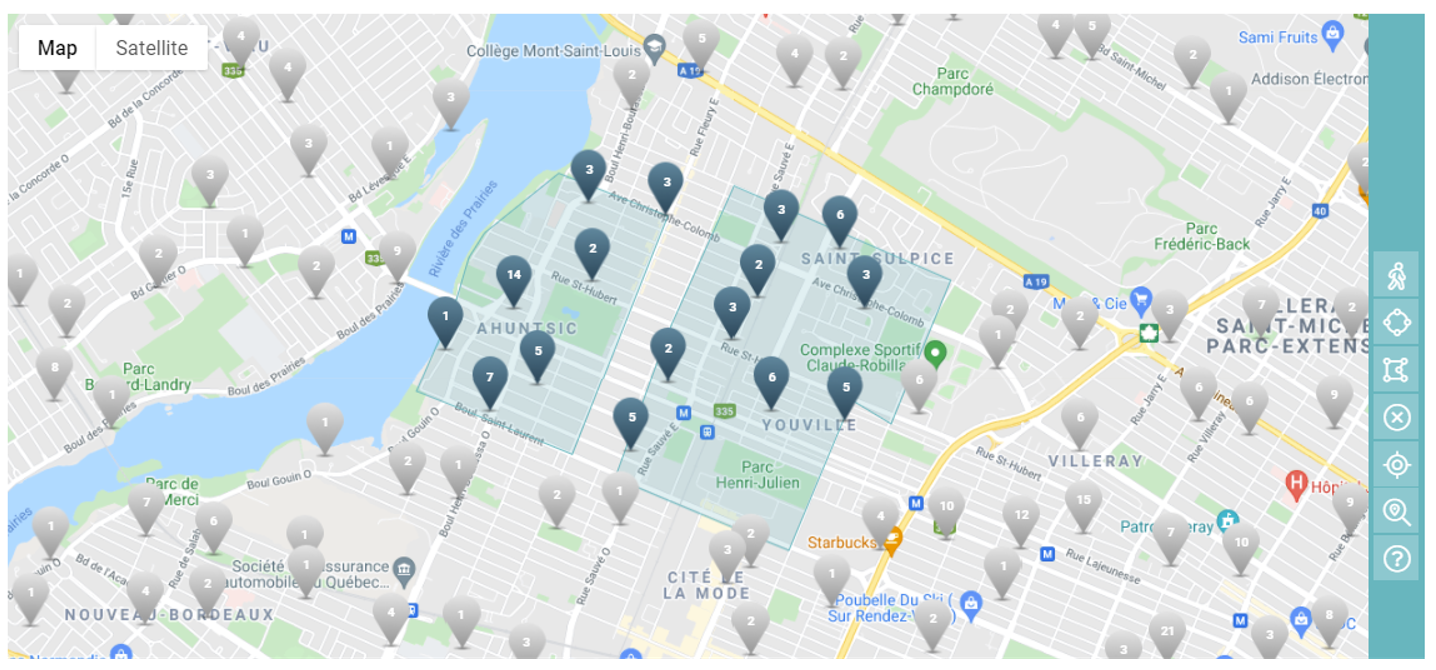 How to use the Polygon feature
1. Click on the Search tab.

2. Choose the map search.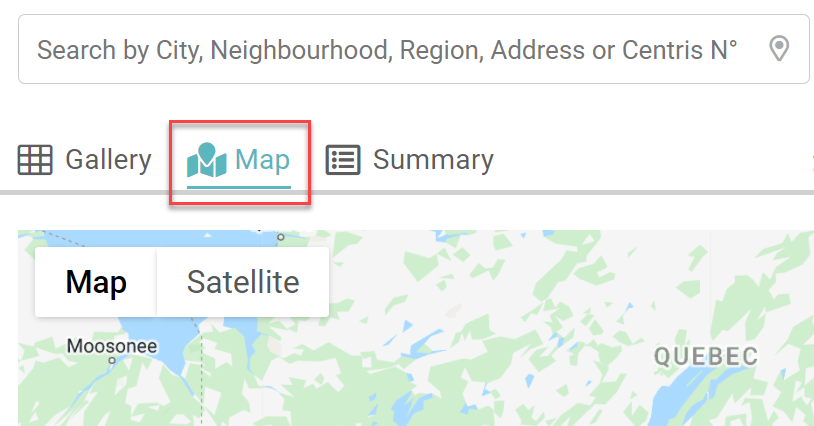 3. The toolbar is on the right-hand side of the map. Select the Polygon tool.

4. To draw your polygon, click once on the part of the map you want, then click in another area to draw a line from the first to the second point. To close the polygon, click on the first point again.
Repeat the process to draw a second polygon.
To start over, click on the Erase icon in the toolbar.

It's as simple as that! Take the time to explore the map search tool: it's an effective way to search in a very specific area, particularly if you use the Polygon feature.
Now it's your turn: do your first search using the Polygon feature!
---
Are you passionate about real estate? Subscribe to the Centris.ca newsletter now.
See also:
View new properties in just a few clicks
How to use the Lifestyle feature on Centris.ca
Share your favourites with your broker!