July 6, 2023
Single-family home prices remain stable in the province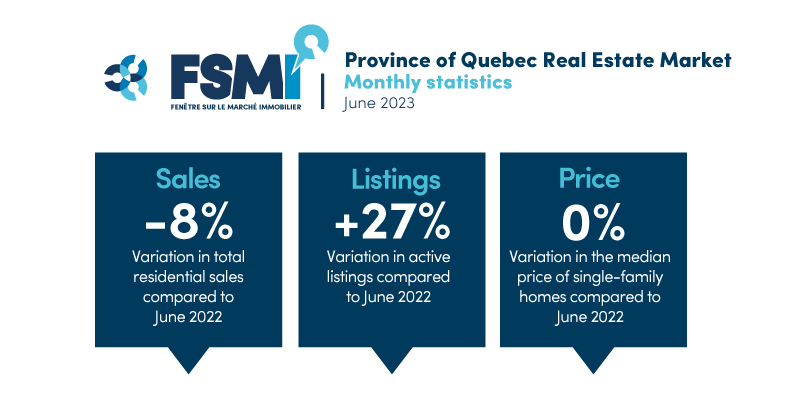 According to data compiled by the Quebec Professional Association of Real Estate Brokers (QPAREB), 7 406transactions were recorded in the province of Quebec in June 2023, a decrease of 8 per cent. Active listings are up 27 per cent and new listings decreased by 15 per cent compared to June 2022.
Regarding the median price, the largest change was for condominiums, which decreased by 3 per cent, while plexes decreased by 2 per cent. The median price for single-family homes remained stable.
Here are the June 2023 median prices for a single-family home in the 7 CMAs along with the variation from June of last year.
Gatineau : $

451,000

(-2 per cent)

Sherbrooke : $382,000 (+2 per cent)

Québec : $350,000 (+1 per cent)

Drummondville : $327,400 (+1 per cent)

Trois-Rivières : $305,000 (-1 per cent)

Saguenay : $259,500 (+7 per cent)
For more detailed statistics, click here.
See also:
Real Estate Activity Regains Ground
A Gradual Return of Buyers to the Market in April