September 21, 2023
How to choose the perfect bench for your entryway
The entryway to your house is the first thing visitors see when they arrive. Adding a bench to this space allows guests to comfortably take off their shoes or boots when they arrive while adding style to your entryway.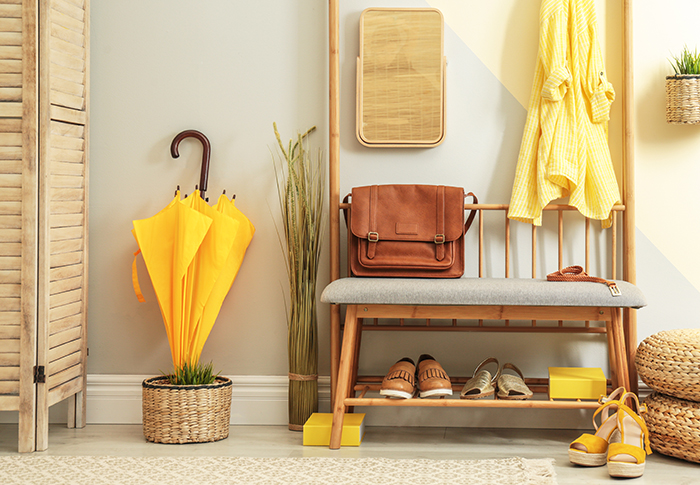 A bench can also provide storage, which can be especially useful in a small space. There are so many types of benches that it can be hard to choose one! Here's how to choose the best bench for you.
Benches for small entryways
Entryway furniture tends to be on the smaller side, to accommodate tighter spaces. If your entryway is particularly small, make sure to choose a bench that will not make the space feel cramped. Consider a small, sleek and modern bench.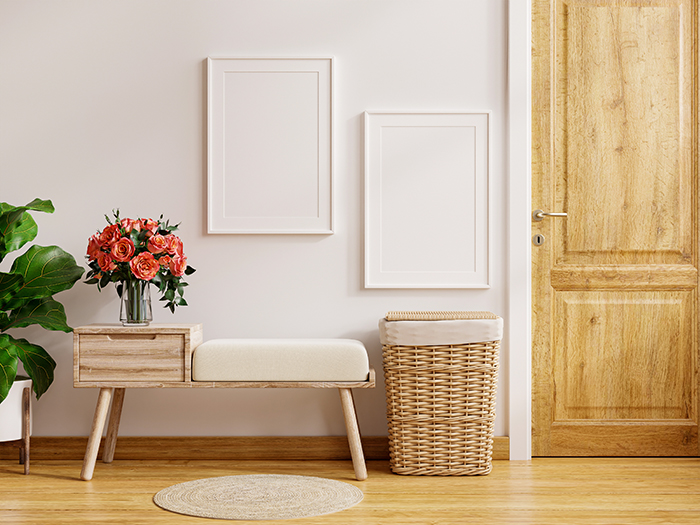 Storage benches
A storage bench with a hinged seat can provide additional space for everyday or seasonal items like hats, gloves, scarves and backpacks. A bench with a shelf underneath for shoes and boots is another possibility.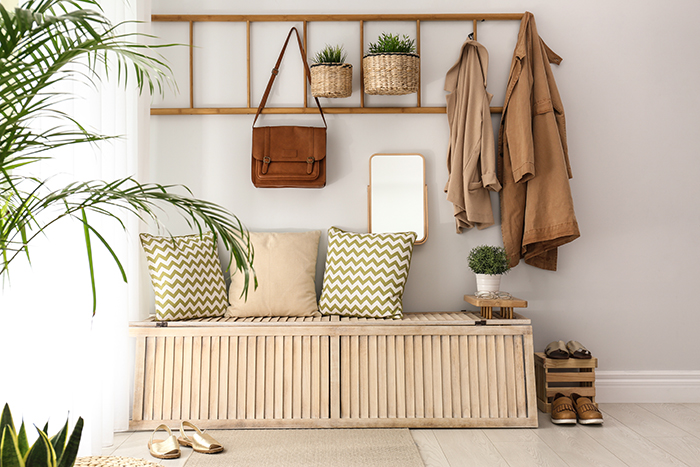 With a built-in rack
This type of bench is ideal if your entryway doesn't have a closet, as it will allow you to store everything in one place.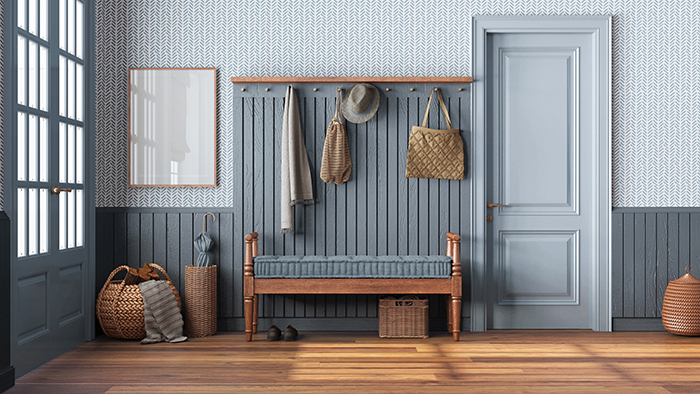 With storage cubes or baskets
This type of bench is perfect for keeping small items close at hand. Storage cubes or baskets are ideal for seasonal items, pet accessories or other items you may prefer to store out of sight.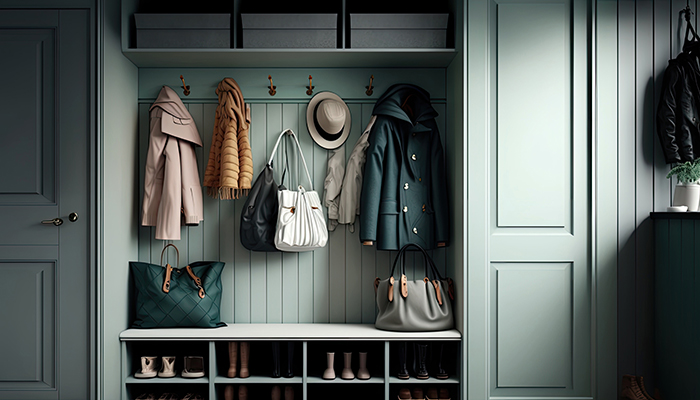 How to choose the perfect bench
Entryway benches come in many styles. This means there are plenty of options that will tie into your preferred style of decor. You can choose a bench made of pine, oak, maple or walnut, depending on your floor, for example. Bamboo is a great environmentally friendly possibility. Or opt for metal with a painted finish or a combination of materials, such as fabric cubes and wicker baskets.
An upholstered bench with a leather or fabric cushion can make your entryway extra cozy. Using colourful or patterned fabric can add to the decor as well. The possibilities are endless!
Overall, an entryway bench is both practical and stylish, even in a very small space.
---
Are you passionate about real estate? Subscribe to the Centris.ca newsletter now.
See also:
15 tips for decorating your living room
Integrate rustic elements in your interior decoration for a warm look