May 17, 2023
How to use 2023 interior decor colour trends
With the change of seasons comes an opportunity for a change of colour in our living spaces. It's not always easy to get the balance right when it comes to interior colours. With these tips and tricks, you'll know just how to use 2023 interior decor colour trends.
This year, there are many shades for you to incorporate into your decor. Check out our article 7 colour trends we'll see everywhere in 2023 for the low-down.
Only one bright colour per room
If you want to add colour to your home without feeling as if you're somewhere over the rainbow, take our advice and opt for one bright shade per room.
A few yellow cushions on the sofa, a poster on the wall featuring plenty of yellow, and a plant in a yellow pot should do the trick. A single colour palette divided into a few gracious touches around the room, it's as easy as that!
Two or three colours?
If you're feeling adventurous, here are two techniques for using 2023 colour trends: complementarity and trichromy.
Complementarity is a pair of colours. With the help of a colour wheel, choose a primary colour and find its opposite. You'll then have a pair of colours in complete harmony.
Trichromy is a trio of tints: one to dominate the room and two others to enhance it. Note that white doesn't count!
Do you know Pantone's colour of the year? Check it out in our article The colour of the year for 2023 is... Viva Magenta!
Five tips for enhancing your interior decor
1. The classic: paint and a wall.
Painting a wall always creates a beautiful effect. Interior painting is a great way to freshen up a room, but it's not the only way.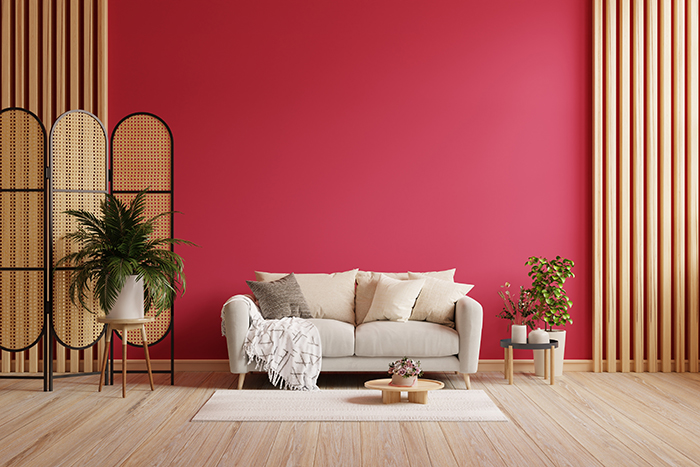 2. Give your wall some personality
Add some colour to a wall by hanging colourful paintings, photos and posters. Try frames in different shapes and sizes to lend your wall some texture and personality.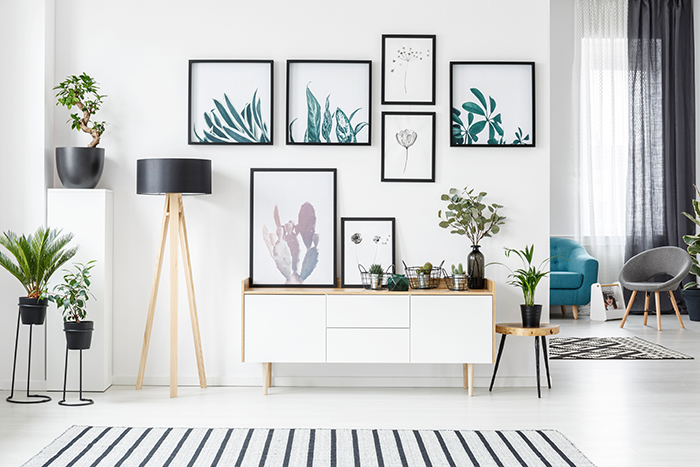 3. Treat your feet
Covering your floor with a colourful carpet is always a yes. It's an attractive and comfy addition that your feet will thank you for!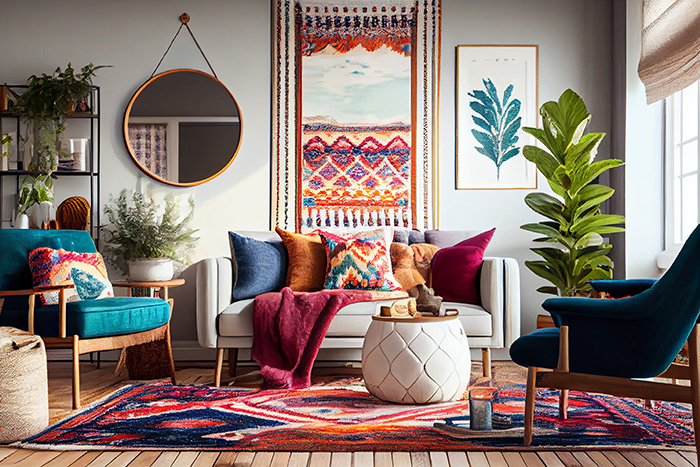 4. Fabric, fabric, and more fabric
Adding multicoloured cushions to the sofa or bed, changing the duvet or curtains, and dressing up the kitchen table with a beautiful tablecloth are a few simple ways to use the latest trends to brighten up your home.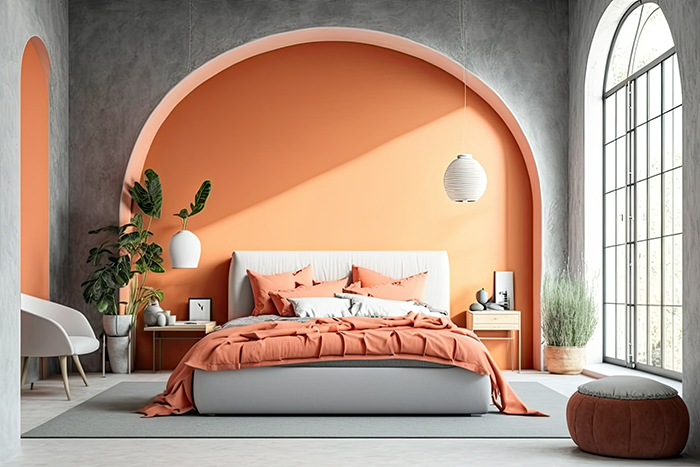 5. Don't forget the furniture
Keen to add some colour to your days? Buy a pink couch, turquoise side table, or emerald-green furniture. Rest assured that any one of these pieces will steal the spotlight and become the centrepiece of your interior decor!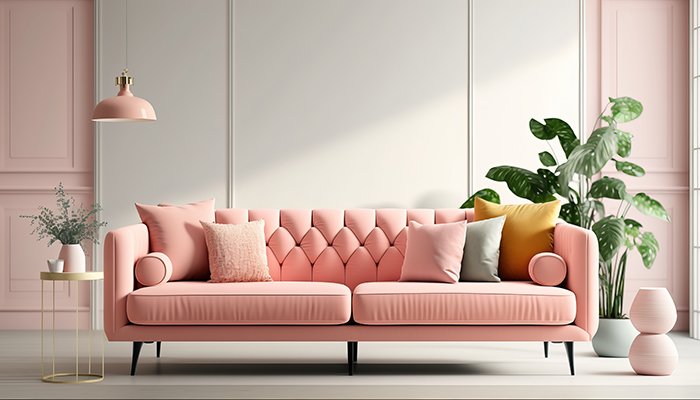 ---
Are you passionate about real estate? Subscribe to the Centris.ca newsletter now.
See also:
7 colour trends we'll see everywhere in 2023
2023 decor trends to try today
The colour of the year for 2023 is... Viva Magenta!