October 22, 2019
8 ways to modernize your kitchen cabinets
Modernizing your kitchen to sell your home or just to make it more up-to-date can be easier than you think. There are several options available that are less expensive than completely replacing your kitchen cabinets. Here are some of them.
Remove some of the doors
Showcase your beautiful glassware and china by removing a few cabinet doors. Select items that would collect the least amount of dust.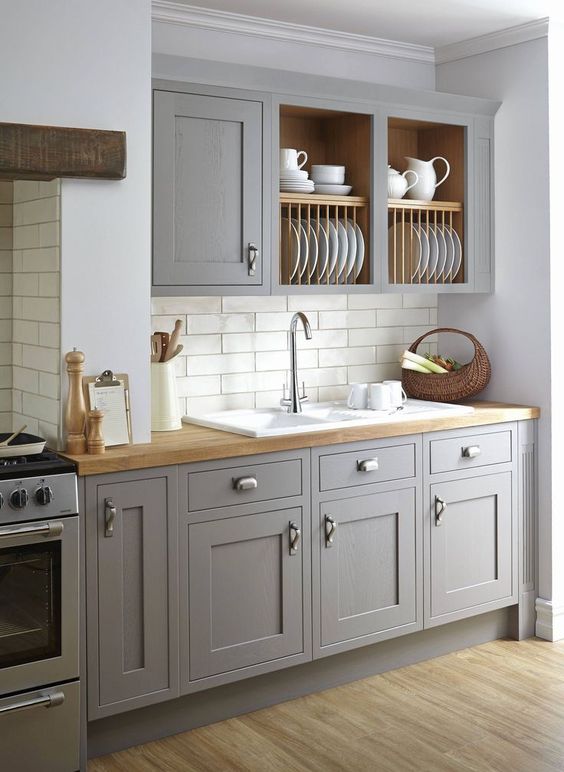 Source: https://www.pinterest.ca/pin/689965605392918097/?nic=1a
Paint or line the interior of the cupboards
After removing doors, add a touch of colour by using a nice adhesive backing or paint colour that matches well with the melamine or wood of your cabinets.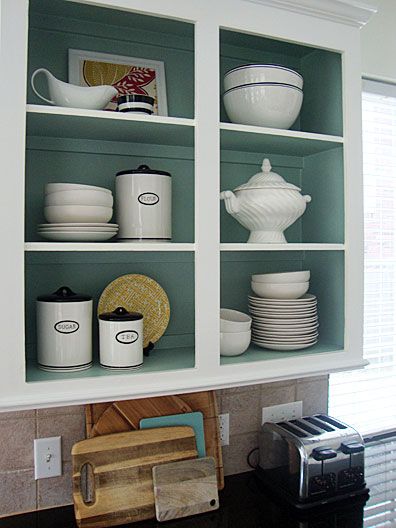 Source: https://www.pinterest.ca/pin/5629568265191617/?nic=1a
Paint the cabinets
A fresh coat of paint on your cabinets can completely change the look of a kitchen. It is best to consult an expert in order to choose the appropriate paint for the type of material you want to cover. Applying the right product will prevent your paint from cracking or peeling in the long term.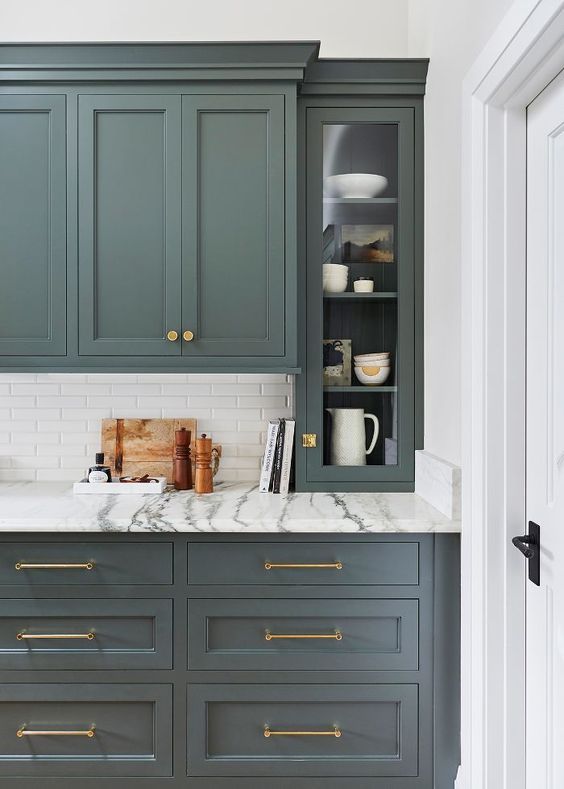 Source: recipet.site/petits-plans-de-cuisine
Replace some cabinets with shelves
Remove a few cabinets and add additional shelves. To reduce the amount of dust that will accumulate, use these shelves for items that you use on a daily basis.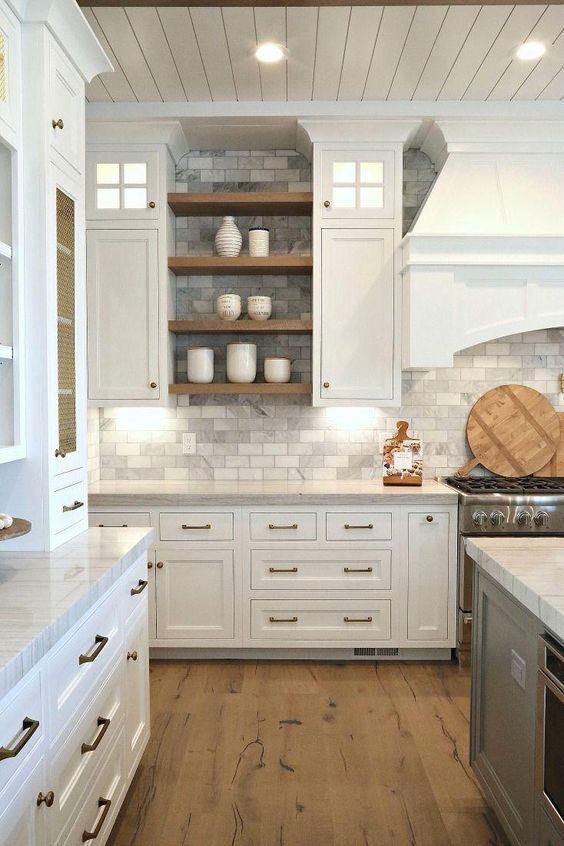 Source: https://www.pinterest.ca/pin/458733912042577765/?nic=1a
Change the handles
The impact of door handles is often underestimated. This small detail can bring a completely different look to a room.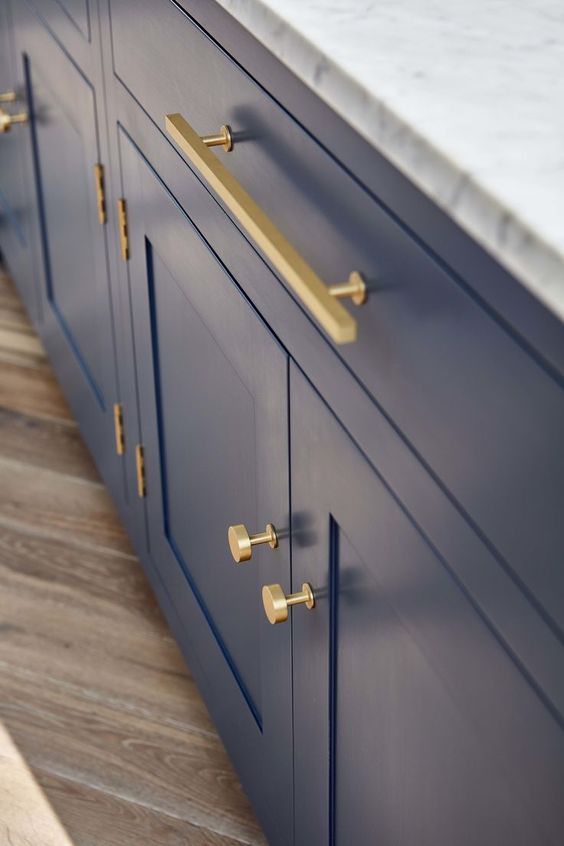 Source: http://blakeslondon.com/brodrick-road/
Cover the front panel with wood
Give your cabinets a complete makeover by covering the doors with barn wood or recycled wood. This alternative is much less expensive than a complete change.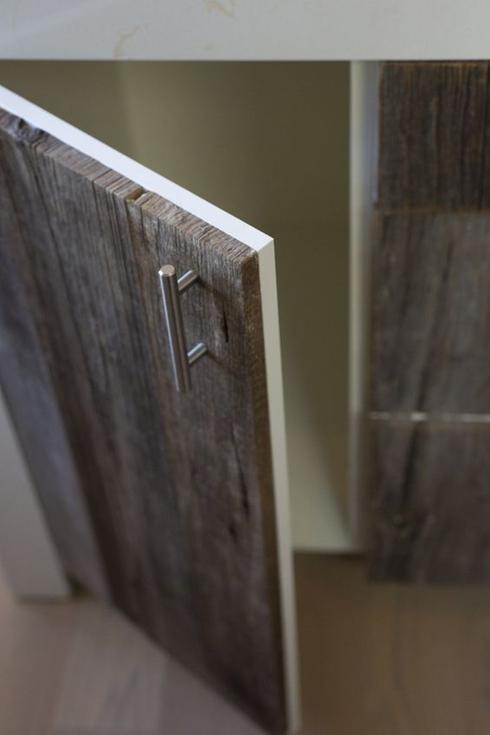 Source: https://www.remodelista.com
Add glass inserts
With some cabinets, you can keep their overall structure but remove their surface. You can then replace the latter with glass panels.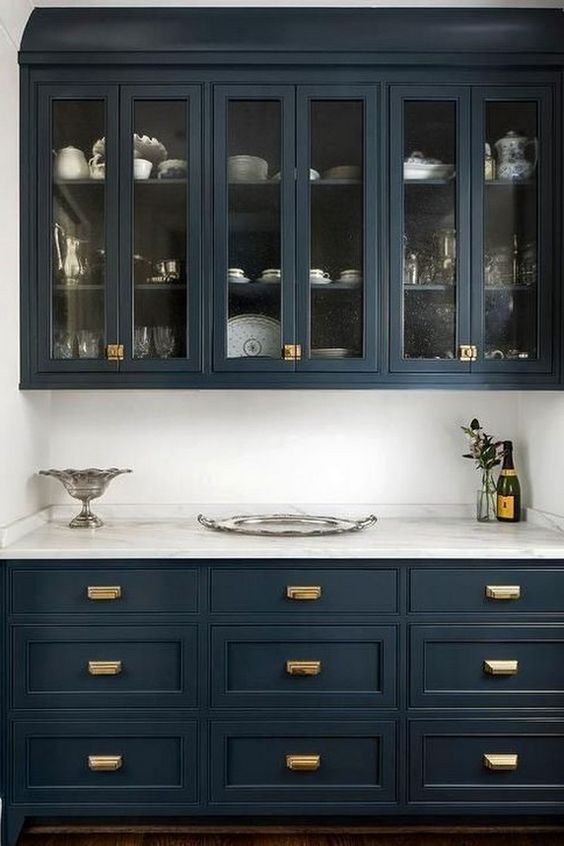 Source: https://roomvisual.com
Add panelling
Another option is to add mouldings and panelling on the surface of the doors in order to add texture, which will bring a certain richness to your kitchen.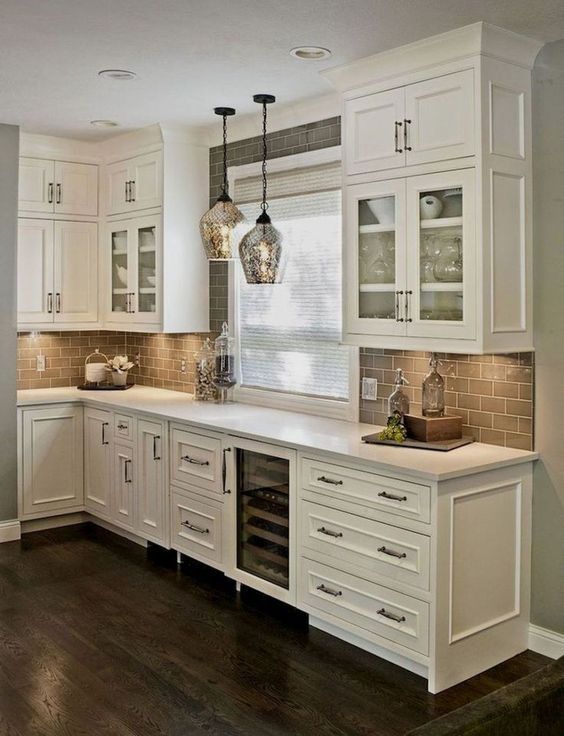 Source: decorhomeideas.com
Finally, before embarking on a complete replacement of your cabinets, evaluate what the difference in price would be and the impact on your home's decor and value compared to only restoring them.
See also :
How to Optimize Kitchen Counter Space
5 Ways to Make the Most of a Small Kitchen